Hard Rock Tampa Poker Room Reopening; HRI Reclaims Vegas Rights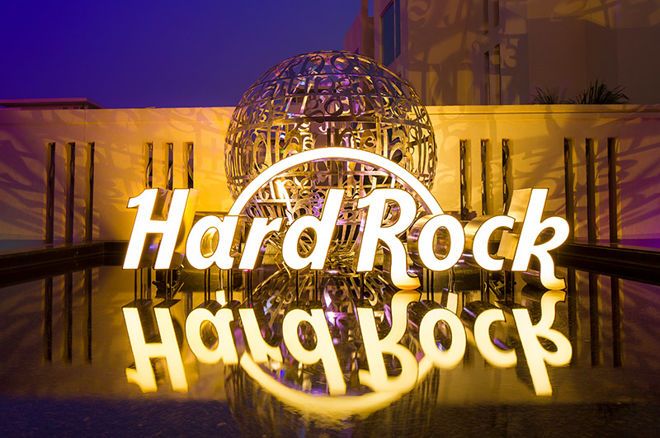 Table Of Contents
Businesses are beginning to reopen across the country amid the pandemic, including many casinos and cardrooms. This is especially true in Florida, where the popular Hard Rock Tampa is slated to open its doors on Thursday, May 21.
While some properties are limiting play strictly to slots, Hard Rock Tampa is also opening the poker room under new "Safe and Sound" program guidelines. According to PR manager Darien Cobb, this includes plexiglass dividers at poker tables, which will be played six-handed. An image of the said table was recently tweeted by the property.
In addition, players will be required to wear face masks while on site. To help encourage participation, the room will offer a $3 max-rake promotion upon reopening.
Other guidelines that'll be instituted include temperature checks for all guests and workers upon casino entry, requiring masks, alternating slot machines to encourage social distancing, plexiglass barriers at table games, hand-sanitizing stations, and a thorough cleaning and disinfecting regiment. The property will also reopen with a 50 percent reduction in guest capacity.
Poker Community Reacts
Not surprisingly, poker players didn't seem too excited about the new table setup.
"This is making me sick just looking at is," tweeted @Ori13TTV.
"Who would purposely sit in that jail?" asked @SeanGPoker.
Others piled on calling into question the effectiveness of the setup and pointing out that it'll do little good if players are sharing the same cards and chips. It was not immediately clear what officials had planned for sanitation in that regard.
Finally, some used the announcement as the impetus to call for online poker advocacy, suggesting that casinos, like the Hard Rock Tampa, should put time and effort into lobbying state officials for online gaming legislation.
"Why have they not legalized online poker but they have legalized sports betting?" asked Tony Chalhoub. "It's puzzling. This would be the perfect time to get online poker going."
A Seminole Hard Rock Coming to Vegas?
In other Hard Rock news, it was announced last week that the Seminole Tribe of Florida's Hard Rock International (HRI) – which operates in 76 countries and has a flagship property in South Florida – had purchased all the rights to the Hard Rock brand in Las Vegas from Juniper Capital.
Not only does the deal give HRI full rights to memorabilia, signage, website domain names, and merchandise, as well as intellectual property rights for affiliated restaurant and entertainment trademarks, but also opens the door for them to enter the Las Vegas market.
Before HRI acquired the rights, they were restricted from either developing, owning or operating a Hard Rock-branded venue within Clark County.
"This agreement marks an exciting chapter for Hard Rock, in Las Vegas and beyond," said Hard Rock International Chairman Jim Allen. "We look forward to the opportunity of enhancing our presence in Las Vegas, which will always be one of the most iconic entertainment markets in the world."
Essentially, the road is now paved for HRI to open a casino in Las Vegas if they so choose, which is an exciting prospect for any player who's stepped foot inside the Seminole Hard Rock Florida. The venue is one of the most popular poker stops on the circuit with World Series of Poker Circuit, World Poker Tour, and SHRPO stops.
Images courtesy of Hard Rock.