Max Silver Dominates First-Ever Unibet Open Online (€77,321)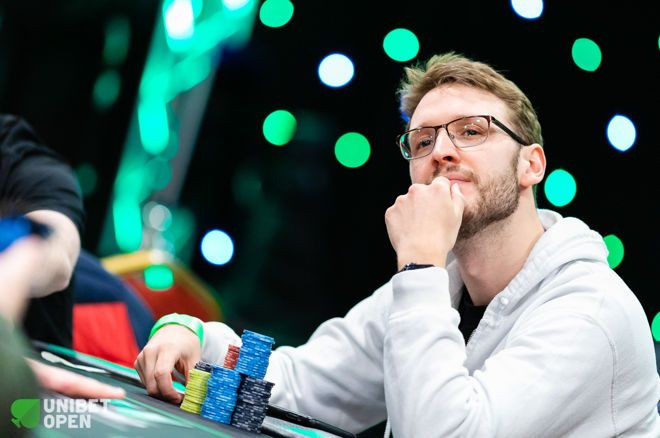 Due to the current circumstances, the popular Unibet Open series, a staple of European tournament poker for more than a decade, has moved their three remaining live events to the digital arena for the rest of the year. This weekend, the first of those three Unibet Open Online's took place as the cherry on top of the Unibet Online Series VIII, which ran from May 1-25, with over €1,000,000 in prize money guaranteed.
The Unibet Open Online, sporting a €1,100 buy-in similar to the live editions it's replacing as well as running the same qualifiers for it, was a success with 373 players taking it to the virtual green felt — smashing the €200,000 guarantee by nearly doubling it to €392,750.
Play on Unibet Poker Straight From Your Browser - No Download Needed!
In the end, the spotlights were firmly set on Max "SHAPOSNOVE" Silver, who sported a massive chip lead coming into the final table and never was in danger of losing it. Silver, who's been tearing it up online as of late, added €77,321 to his bankroll for winning Unibet Poker's largest-buy-in tournament ever — and without a doubt the largest price awarded in Unibet's recent online poker history.
It was Silver's first-time ever playing online on Unibet, after playing a live Unibet event months before in his home town of Dublin, where he finished 16th in the Unibet Open. The Brit said afterwards he had no expectations for his maiden voyage on the online site.
"It was one of the most fun final tables I ever had," he said. "When you have most of the chips in play, you get to apply a lot of pressure so I played most of my hands and won most of them. Delighted to win!"
2020 Unibet Open Online May - Final Table Results
| Place | Player | Prize (EUR) | Prize (~USD) |
| --- | --- | --- | --- |
| 1 | Max "SHAPOSNOVE" Silver | €77,321 | $84,826 |
| 2 | Jamie "jamnix_90" Nixon | €55,056 | $60,400 |
| 3 | ibrul | €40,009 | $43,892 |
| 4 | J0zlfB4dM0N | €28,726 | $31,514 |
| 5 | Backdoorman3 | €21,884 | $24,008 |
| 6 | GMAsunare | €16,071 | $17,631 |
| 7 | XMorphineX | €11,625 | $12,755 |
| 8 | Crazykunkku | €8,377 | $9,191 |
| 9 | Dimlingen | €5,986 | $6,568 |
Runner-up Jamie "jamnix_90" Nixon: "This is insane money for me!"
Heads-up, Silver defeated Unibet-regular Jamie "jamnix_90" Nixon who had to settle for €55,056. It was the second Unibet Open final table in succession for the 29-year old streamer from Newcastle, England, who finished 8th at Unibet Open Dublin earlier this year, running deep in the same event Silver did.
Nixon started the final table as the shortest stack, seated to Silver's direct right. He was able to hang on and ultimately ended up in second place; a place he never envisioned for himself after battling migraine a day earlier.
"I wasn't going to play yesterday but decided to pull myself together and go for it as I loved my first Unibet Open in Dublin this year. I'm absolutely buzzing that I did and I'm proud of the way I managed to ladder up with Max and his huge stack to my left," he said.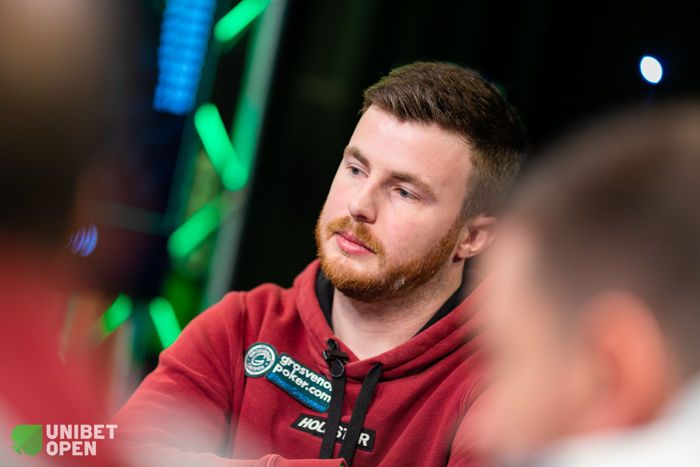 Nixon admitted to PokerNews he was gutted when he saw the final table draw. "Having a player as strong as Max on my direct left with half the chips in play was never going to be easy, especially with the crazy ICM implications. I decided that I would play very tight preflop and very occasionally make some moves that seemed to work out well.
My plan was to basically hope Max knocked everyone else out!"
---
---
Silver certainly lived up to expectations and in return, wasn't shy in dishing out compliments to his adversary. "I'm familiar with Jamie but this was our first time battling. He had a tough seat on my direct right and handled himself in a tricky ICM spot very well. I'm very impressed – and congrats to him."
"This is insane money for me and hopefully the first of many," Nixon added in delight. "Thanks to all of my stream viewers for the virtual rail – despite not streaming this event. And a big shout-out to Unibet for a great event as always." Nixon can be found streaming on Twitch on Thursday, Saturday, and Sunday.
Two more Unibet Open Online Events On Tap in 2020
Unibet Open's are renowned for the vibe at their festival, with Nataly Sopacuaperu, Unibet's Head of Events & Sponsorship, and her team going out of their way to make the events a lasting experience for their players. Moving the Unibet Open online and retaining that feel was a challenge, but Sopacuaperu was delighted with how it turned out in the end.
"We are thrilled with how well the Unibet Open has worked as an online event and many thanks to all our players who have shown such enthusiastic support for its online debut. Massive congrats too to our latest champion Max Silver," she said.
I'm absolutely buzzing that I did and I'm proud of the way I managed to ladder up with Max and his huge stack to my left. -Jamie Nixon
"The three-tier format for the online version of the Unibet Open means it's accessible to a very wide range of players. All our events this year will now be held online with Fall and Winter Unibet Opens to be held later on in 2020," Sopacuaperu added, with dates to be announced at a later time.
Nixon certainly will be back on the felt, aiming to end up one spot higher. "I really like the feel of the tournament and I'm good friends with a few of the Unibet ambassadors which makes me feel at home. There is always a great structure and it allows people of all bankrolls to satellite in.
I'm hoping to get the hattrick of final tables when the next Unibet open comes around - live or online!"
A former professional poker player with a background in sports marketing and journalism. Yori has been a part of PokerNews since 2016 and manages the content team.