Phil Galfond Beats Daniel 'Jungleman' Cates for €86K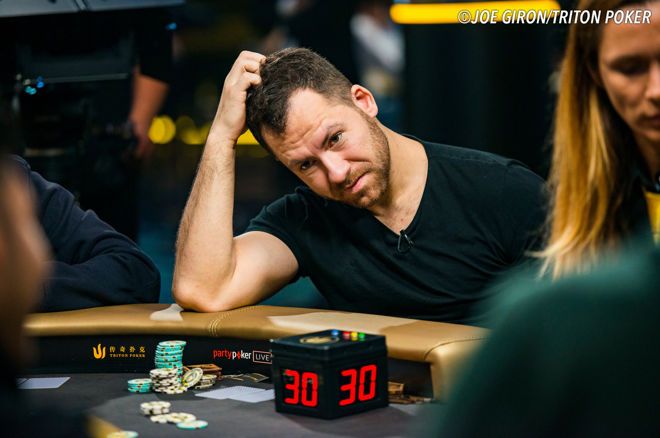 While not a regular Galfond Challenge, two of poker's most celebrated high-stakes cash players battled for 754 hands on Wednesday in a "mini-challenge," and Phil Galfond resoundingly defeated Daniel "Jungleman" Cates to the tune of €86,870 on Run It Once Poker.
The match was a bit of an appetizer for their upcoming one at the same €100/€200 pot-limit Omaha stakes. That one's scheduled for 7,500 hands, with a side bet amount yet to be determined, although Galfond won't be extending any odds to the heads-up legend.
As a consequence of his loss, Cates will be required to post a video "explaining why the winner is a better poker player and a better man."
You can watch the full video of the match embedded at the bottom of this piece, from Cates' perspective as he streamed with cards up while Galfond kept his hidden due to his ongoing challenge against "ActionFreak" and upcoming match with Chance Kornuth.
Want to know everything about the Galfond Challenge? Check out thePokerNews Galfond Challenge page for more information!
Check Out Run It Once Poker Here!
Match Highlights
Galfond took an ugly beat early on when Cates opted to just call a four-bet with aces and the board came 3♦6♠Q♦J♥. After the flop checked through, Cates potted for almost all of his money and Galfond stuck the rest in with his trapping A♣4♣Q♠Q♥. Unfortunately for him, Cates' slim equity with A♥A♠K♦7♣ came home as the A♦ hit the river.
Galfond got stacked again shortly after in a spot where both players flopped huge on 3♦Q♥2♦, Galfond drawing with A♦7♦5♠4♠ against A♣K♦K♠5♦. Board-pairing turn and river left Galfond stuck more than a buy-in and Jungleman scooping a €52K pot.
Galfond wouldn't be stuck for long. He got into profit and then stacked Cates in a four-bet pot when aces held against bare top pair for €53K. He really caught fire around the 250-hand mark, though. He won almost every decent-sized pot until the counter read about €100,000 in the profit after 400 hands. All Jungleman could do was grumble about how "the falcon" was getting him over and over.
Up about €120K before break, Galfond collected one more stack when he bet half pot on 6♠K♣3♦ in a three-bet pot. Cates raised to €6,400 and Galfond called. The turn was a 10♠ and Cates stuffed for €15,692. Galfond quickly called with 6♣5♣4♠3♠ for two pair and a combo draw. Cates was in rough shape with 7♥4♥6♦5♠ and found himself stuck €140K when he missed the river.
Knowing he needed an epic rally over the final 200 hands, Cates got started well enough when he turned top set of aces against Galfond's flopped top set of queens. They each filled up on the river and Cates got a €14K bet paid to win a €46K pot.
A hand that illustrated how the day went for Jungleman developed a little after break when he called a four-bet out of the big blind and check-called €3,563 on 7♥4♦5♣. Both players checked the 3♣, bringing a Q♠. Cates bet €14,000 and Galfond shoved. Despite it being just €6,000 more, Cates found a fold with A♠A♣2♣10♣. Galfond revealed that it was correct as he held A♦A♥5♥6♣, having cracked aces with aces.
Cates pushed hard down the stretch and recovered some of the €146K he was down. He called a five-bet with A♣8♣9♥5♥ and managed to flop a straight against Galfond's A♥10♥A♠7♦, holding against the redraws on 7♠6♥8♠. He cracked aces again with a rundown in a five-bet pot and wound up losing €86K when they wrapped a bit later.
Hands Played: 754
Results: Phil Galfond +€86,870.52