How to Play Private Poker Games Online on partypoker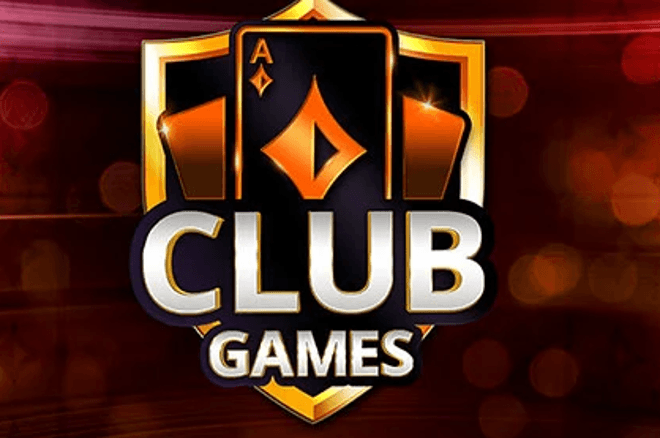 Are you looking for the best mobile app to play private poker games online with your friends, family, and colleagues?
partypoker have now introduced their own private poker games club function that lets you invite others to come and play with you.
If you are familiar with PokerNews, you know we wrote a lot about this already. We have an extensive guide on how to play poker with friends and also an entire walkthrough dedicated to the PokerStars home games online.
All the products we grace reviewed in the past, however, had one big issue that all players kept complaining about: they made organising private poker games online nearly impossible if you wanted to play poker on a mobile device.
That's what makes the new partypoker option different and, at least in this very specific aspect, partypoker's Club Games the best app to organize private poker games online.
Private Club Games
The 'Club Games' make creating and joining new private poker games online very easy.
This new guide shows you how to set up your own private poker games online on the partypoker website and create the unique ID that your friends will need to join your online club.
Featuring fun gamification features, emojis, and cool animations, partypoker's Poker Clubs come with up to 40% cashback and no increased rake whilst playing in your private poker games online.
And with 'Club Games' using partypoker's 'Real Name' policy, you'll know exactly who you're playing against every time you sit down to play a private poker home game online!
What Are You Waiting For!
What are you waiting for? Create your club and play private poker games online!
---
How to Create a Private Home Game Online on partypoker
The people over at partypoker have made it really easy to set up your new 'Club Game.' The process involves no more than four steps.
Five, if you don't have an account at partypoker yet.
Step 1: Register on partypoker
This should go without saying - but you need to have an account on the platform if you want to organize a private poker game online on partypoker.
Click on the button below to get started.
The account is free and you get also all the bonuses described on this page (link opens on a new tab).
Step 2: Click on Club Games
From the partypoker lobby, click on the Club Games tab from the top bar.
Step 3: Create your own Poker Club
Click 'Create Club' and fill in the form. Be sure to use a memorable name and password, as well as an eye-catching description to make your private poker club stand out!
Remember: all clubs use real names.
Step 4: Create Cash Game
Open the club details and head to the 'Game Admin' section.
Click 'Create Game' and decide what sort of poker games you want to play.
Stakes
$0.01/$0.02
$0.02/$0.05
$0.05/$0.10
$0.10/$0.25
$0.25/$0.50
$0.50/$1.00
$1.00/$2.00
Stakes range from $0.01/$0.02 up to $1.00/$2.00. You can also change the number of seats (2, 6 or 8), the minimum and maximum buy-in (10, 50, 100 or 200 big blinds) and the game speed.
Game Speed
Slow - 20 seconds to act
Regular - 15 seconds to act
Fast - 9 seconds to act
You can create new games or delete games using the Cash Games Lobby
Step 5: Invite Players to Your Club
Once you've set up your private poker club online and the games you want to play, all you need to do is invite the people you want to play with.
Click the invite button at the top of your Club Lobby and send the unique code and password out.
What Are You Waiting For!
What are you waiting for? Create your club and play private poker games online!
---
Get Your Hands On Up To $30 Worth Of SPINS Tickets
When you download partypoker via PokerNews and make one real money deposit, you receive up to $30 worth of and SPINS tickets.
Deposit $10 to receive $10 worth of free play, made up of:
Day 1 = 1 x $5 SPINS ticket + 5 x $0.25 SPINS tickets
Day 2 = 5 x $0.25 SPINS tickets
Day 4 = 5 x $0.25 SPINS tickets
Day 6 = 5 x $0.25 SPINS tickets
Up your initial deposit to $20 and $30 worth of free play is yours, made up of:
Day 1 = 1x $5 SPINS ticket + 5 x $1 SPINS tickets
Day 2 = 1 x $5 SPINS ticket + 5x $1 SPINS tickets
Day 4 = 4 x $1 SPINS tickets
Day 5 = 2 x $3 SPINS tickets
---
Will Shillibier is based in the United Kingdom. He graduated from the University of Kent in 2017 with a B.A. in German, and then studied for a NCTJ Diploma in Sports Journalism at Sportsbeat in Manchester. He previously worked as a freelance live reporter, and video presenter for the World Poker Tour.