Unibet Poker Update: Romania Wins European Bounty Cup and More!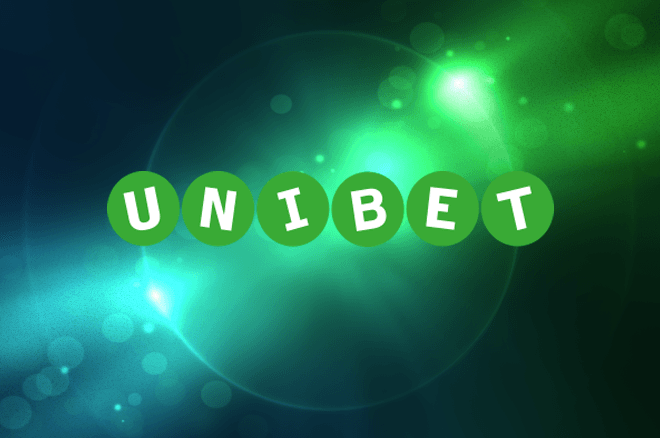 It's already been an exciting time over on Unibet Poker, with the Stream Satellites, European Bounty Cup and more besides! Here we take a look at everything that's been happening in a quick and easy round-up!
Build Your Bankroll with Unibet Poker's Nano Tournaments
Unibet Poker's Nano tournaments are among some of the most popular tournaments on the client, with buy-ins starting at just €0.10!
Romania Win the European Bounty Cup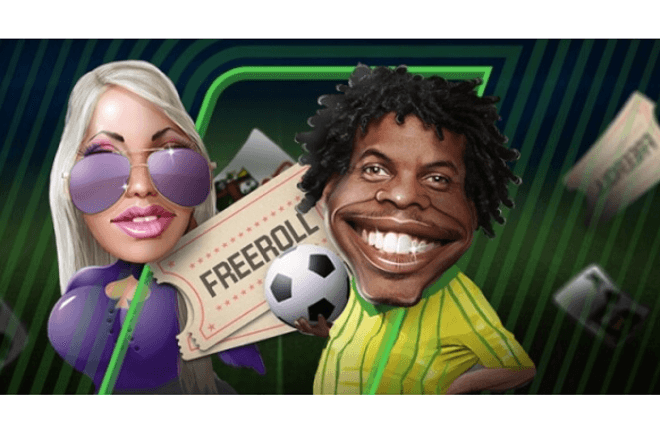 After a month-long festival of knockout poker, Romania have won the European Bounty Cup, defeating Great Britain in a tight fight at the top of the leaderboard.
Romania led at the halfway stage, and they kept the lead right up until the end, securing all Romanian players a seat in a €2,000 prizepool freeroll. Meanwhile Great Britain would have to settle for a €1,000 prizepool freeroll. The third-placed team of the Netherlands received a €500 prizepool freeroll.
Here are the top ten countries in the European Bounty Cup:
| Rank | Country | Points |
| --- | --- | --- |
| 1 | Romania | 1654 |
| 2 | Great Britain | 1551 |
| 3 | Netherlands | 950 |
| 4 | Hungary | 814 |
| 5 | Ukraine | 804 |
| 6 | Finland | 744 |
| 7 | Norway | 713 |
| 8 | Poland | 682 |
| 9 | Germany | 243 |
| 10 | Russia | 169 |
In the freerolls, "Galimon" won the Romanian freeroll, topping a field of 197 players to win €421 ahead of "Roxana199993" (€301) and "7ygf" (€220).
There was further success for Great Britain's "Meimal2005" who won €240 in their country's freeroll. They finished top of a 116 player field and defeated "BestieBoy" (€172) heads-up, with "Chillistacks" (€124) finishing in third.
Finally, it was "I_beast_u" who did exactly that, taking home €120 for winning the Dutch 114-player freeroll. "SpiritPinda" (€86) and "Easter-red" (€61) finished second and third respectively.
Golden Boot Winners
PokerNews extends a huge congratulations to Finland's "SpaceOfCakes" who won the European Bounty Cup Golden Boot in the High Events, for eliminating the most players in a single event. They eliminated 17 players to secure themselves €500.
Meanwhile in the Low events, the Golden Boot went to Hungary's "F_at_E" who took home €200. They also finished third on the High Golden Boot for another €200.
Dream Team Winners
The Dream Team leaderboards were hotly contested throughout the European Bounty Cup, and eventually it was a win for "Altcom" in the High Leaderboard. They notched up 61 eliminations, five ahead of the runner-up, to secure €500.
Meanwhile, there was a familiar face at the top of the leaderboard, as Low Golden Boot winner "F_at_E" ran away with the competition, with their 97 eliminations well clear of the 82 of the runner-up. The Hungarian added another €200 for their efforts.
---
Unibet Ambassador Simpson Hints at Return of Stream Satellites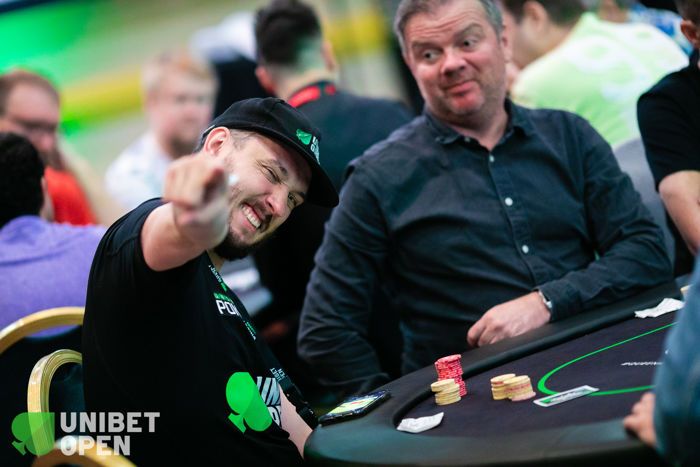 After the success of Simpson's Stream Satellites, PokerNews caught up with the Unibet Poker Ambassador to hear what he had to say, what his viewers thought about the promotion, and whether there could be another Stream Satellite promotion in the future.
A couple of months ago, I wanted to spice up the rewards I give away on my stream. Unibet are kind enough to help me promote my page with freerolls and I wanted to restructure it to better reward my regular viewers and to give them something fresh.
A lot of my viewers are recreational players who enjoy satellite tournaments. Partially because of the thrill of playing a bigger than normal tournament for their bankrolls and partially because of the unique skill element they entail. They've all read my fellow ambassador Dara O'Kearney's book Poker Satellite Strategy and love applying what he taught them. I decided that changing my freerolls into satellites would be a fun idea. To make the target tournament more exclusive to my viewers I wanted it so that you could only play it if you followed the satellite route. I really wanted a format that would reward them for being a part of our community. Therein however lays a snafu.
---
---
You see, I pitched this idea to the wonderful, yet formidable, Kat Arnsby, who has recently started working for Unibet Poker. She immediately took a shine to the idea, polished it, but made it clear in no uncertain terms that I would also have to follow the satellite route if I wanted to play my own damn tournament.
We decided to award lots of €1 tickets in freerolls and let people buy into the satellite tree at the €1 step. We also decided to add tickets to every step to make every stage of the satellite tree brimming with value. Embarrassingly for me, despite the fact I class myself as a decent satellite player, I failed to qualify for a tournament with my name on it. Much to the enjoyment of Team Unibet who haven't let it drop since.
Despite the awkwardness of not qualifying for my own tournament, it was areally heart-warming moment when two of my community offered to give me one of the extra tickets they had won for it. These are people who normally grind small stakes poker, offering up a €25 ticket that isn't an insignificant % of their bankroll was really touching. It goes to show just how lovely the Unibet Twitch community really is. "Tough shit," said Kat. "If you're not good enough to win your own ticket, then you're not playing it!" Que sera sera.
This first run out of the promotion was a test to see how our community liked the idea. It turns out they loved it. The sweat of qualifying to an exclusive tournament that couldn't be directly bought into and the added value in each of the satellite steps made the whole promo really thrilling. We were all railing the final table, and when we found out that (at least) one of the final tablists had secured their career biggest win we were over the moon for them. That in itself made the whole enterprise worthwhile.
We definitely think there's room to repeat this promotion in the future, maybe even scaling the promotion up and taking more risks with the prizes on offer. If I can twist Kat's arm a little we'll run this promotion regularly. Watch this space.
Words by Unibet Poker Ambassador Ian Simpson
---
Try Out Unibet HexaPro Banzai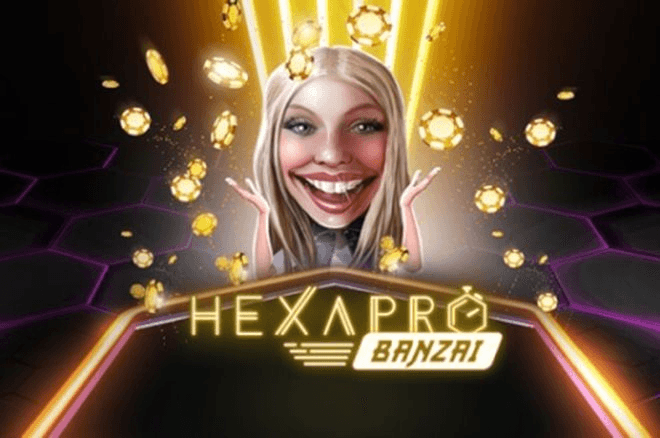 Unibet Poker is guaranteeing the top prize pool multiplier of its HexaPro Banzai tournaments will be hit every day until July 24!
HexaPro are Unibet Poker's take on jackpot sit & go tournaments where the prize pool is randomly determined by a prize pool multiplier before the first hand is dealt. HexaPro Banzai are a turbo-charged version of these already exciting games. You start with only 300 chips so there all-ins aplenty almost from the get go.
These supercharged tournaments come with buy-ins of €1, €2, €5, and €10 and have a maximum multiplier of 1,000-times the buy-in, meaning you can play for a share of €10,000 in a matter of minutes.
---
Secure Your Unibet Poker Welcome Bonus
Download Unibet Poker via PokerNews if you don't already have an account. You'll receive €20 extra made up from an €8 cash game ticket and four €4 Unibet Open satellite tickets. You'll also gain access to four €500 welcome freerolls, plus a €200 bonus (£500 to residents of the United Kingdom) that releases into your available account balance when you hit specific rake milestones.
| Level | Rake | Cash reward | Reward % |
| --- | --- | --- | --- |
| 1 | €2 | €1 | 50% |
| 2 | €10 | €4 | 40% |
| 3 | €50 | €15 | 30% |
| 4 | €150 | €40 | 27% |
| 5 | €588 | €140 | 25% |