5 Players to Watch in the 2020 WSOP Global Casino Championship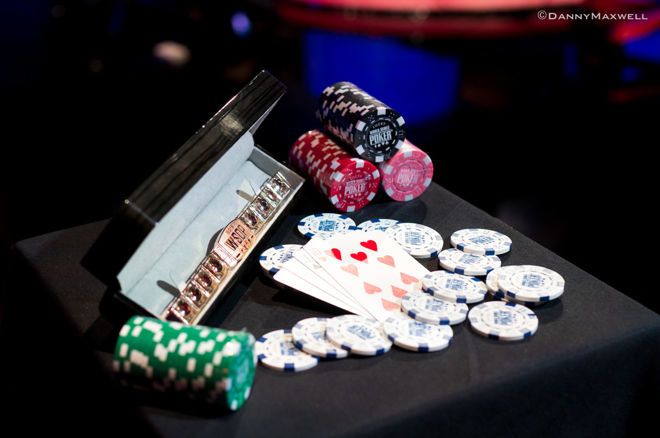 Table Of Contents
This weekend, the World Series of Poker Global Casino Championship will take place on WSOP.com. Depending on whether the situation with COVID-19 clears up, it may be the final bracelet awarded in 2020.
The online edition of the GCC is the first in the relatively short history of the WSOP Circuit's season-ending event. It typically brings together all of the Circuit's finest competitors under one roof for a great shot at a $1 million prize pool in a short field of 120 to 140 runners. Some qualified via winning WSOPC Main Events or Casino Champion honors, some qualified by making the top 50 of the points leaderboard, and in 2020, others qualified by simply winning a ring in the WSOP.com Season Finale.
Even among that accomplished group, some stand out as players to watch. Particularly in 2020, those who have proven they have a strong grasp of the online events on WSOP.com have marked themselves as among the favorites. PokerNews has chosen to highlight five players to keep an eye on when the virtual chips start flying on Sunday.
Brian Altman
Method of Qualification: At-Large Points (16th)
Few players have had the success to match Altman on the US-regulated sites. Playing under the moniker "JackBogle," Altman seems to rack up five-figure score after five-figure score as a regular in the higher-stakes tournament events every weekend.
He showed off his prowess in the spring as he stormed out of the gates during the WSOP.com Online Super Circuit in March with a ring win worth $32,781 in Event #3: $215 No-Limit Hold'em Deep Turbo. It was his second piece of WSOP gold after he took down a Circuit Main Event back in 2016.
While that sort of tournament may require more than the usual positive variance to win, Altman followed up shortly after with a fourth-place finish in Event #16: $525 No-Limit Hold'em MAIN EVENT for $34,020. He then cashed five more times in the WSOP.com Season Finale series, highlighted by a fourth-place finish for $13K.
Given Altman's overall record of excellence both on the Circuit — he has $284K in cashes there — and on WSOP.com, he has to be considered one of the strongest players in the field come Sunday. Never afraid to play huge pots early, his highly volatile playing style means he'll likely mark himself as one of the final table favorites early by collecting a big stack, or he'll be on his way to whatever second-chance events are available on the client.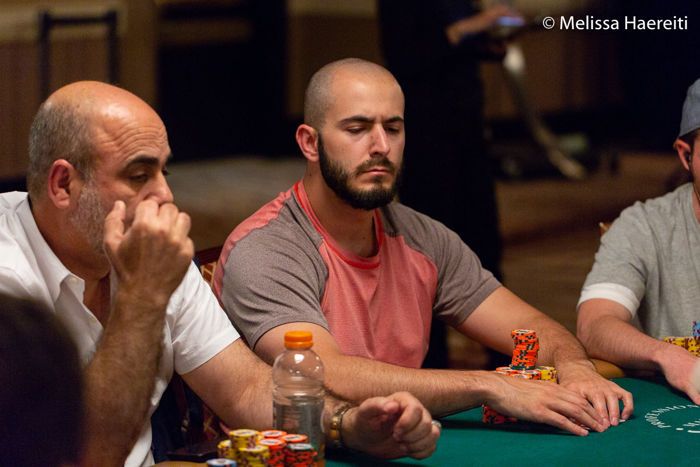 Adam Owen
Method of Qualification: Harvey's Lake Tahoe Casino Champion
While the other players on this list all hail from the US, Owen is the lone non-American represented here. Unfortunately, that may be a theme at this particular event as travel restrictions seem likely to prevent some foreigners from competing in the event — at least one qualifier told PokerNews he won't be able to make it across the pond.
Luckily for Owen, he spends a fair amount of time in the US, and when he isn't stateside, he's often in Mexico grinding online, a location from which it's a bit easier to make it to Sin City.
The British pro is known for his versatility during the summer, which has resulted in being drafted the last few years in the $25K fantasy league.
However, he's got some no-limit chops as well, as he showed with his two Circuit rings, which came back-to-back years at Harveys Lake Tahoe in the multi-flight event. The second of those was in 2019 and led to his crowning as Casino Champion — Owen had four other cashes including a second, a sixth and a ninth.
He's also been getting plenty of hold'em reps in online this summer at both PokerStars and GGPoker, with much of it streamed on his Twitch channel. Fans won't be able to follow any GCC run on there, though, as he told PokerNews he typically sticks to broadcasting smaller-stakes stuff.
Like Altman, Owen isn't afraid to run a massive bluff, so don't be surprised to see him in big pots early and often.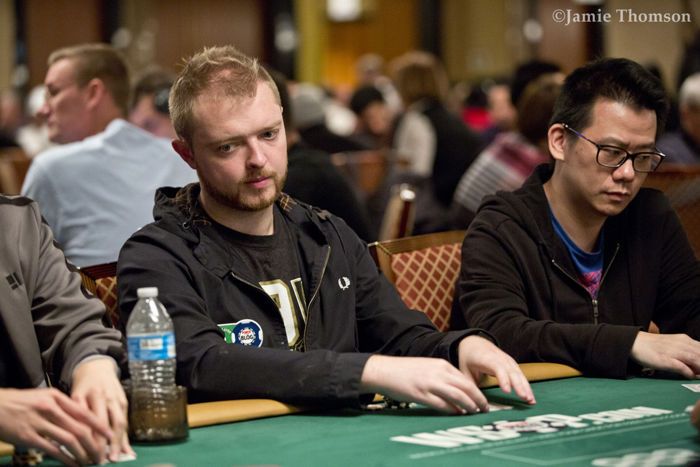 Ian Steinman
Method of Qualification: WSOP.com Circuit Series Finale Casino Champion
If killing it on WSOP.com of late is a predictor for GCC success, there's probably no better player to look out for than Ian "ApokerJoker2" Steinman.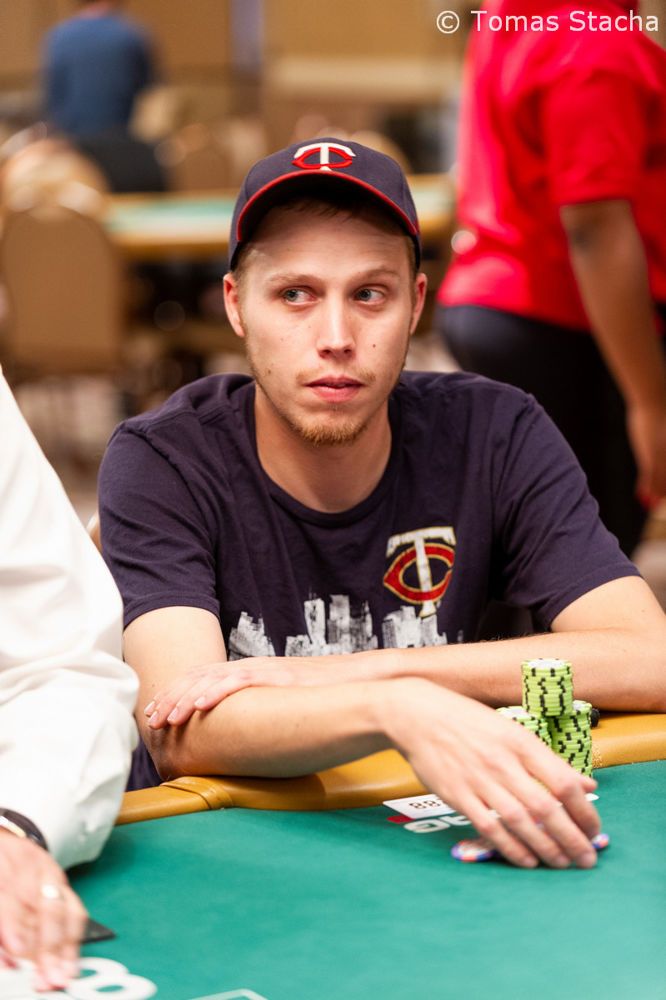 In early June, Steinman topped the WSOP.com Circuit Series Finale points leaderboard to punch his GCC ticket. The four-time ring winner had two final-table finishes and four other cashes for about $18K total to run his Circuit earnings to close to $200,000 lifetime.
He did even better a month later when the bracelet events began. In 31 events, he piled up a marvelous 15 cashes. And they weren't a bunch of min-cashes, either. In addition to two early top-six finishes that earned him $55K, Steinman snagged his first bracelet and $110K in Event #27: $400 No Limit Hold'em Freezeout. That magnificent performance earned him PokerNews' Performance of the Week honors and, more importantly, $18,000 for topping the series leaderboard.
So, he's essentially been the player of the series for back-to-back festivals on WSOP.com, in events that were loaded with regs who had nothing else to play. Safe to say a beastly run like that is far from a joke and marks Steinman as one to watch come Sunday.
Bryan Piccioli
Method of Qualification: At-Large Points (48th)
Piccioli barely squeaked into the top 50 points earners this season, and given a record that includes $4.5 million in tournament cashes and former world No. 1 status online, that won't be welcome news to the other qualifiers.
"Pellepelle" has done most of his damage in the higher buy-in events on the Circuit this year, cashing in five Main Events from November through February. Two were final-table finishes, with ninth place in Thunder Valley followed by a runner-up finish in Horseshoe Tunica a week later, worth $89K.
When it was time to put away the live reads and dust off the mouse for online play, Piccioli pocketed his first Circuit ring in Event #1: $200 No-Limit Hold'em Knockout during the February festival.
Piccioli also has a bracelet from a large-field event at WSOP Asia-Pacific back in 2013.
However, when it comes to WSOP success, he's undoubtedly best known for two Main Event runs. In 2017, Piccioli made the final table of the WSOP Main Event. There, he had a tough go of it on Day 9 and wound up with a sixth-place finish worth $1,675,000.
More recently, under the moniker "smbdySUCKme," he took a chip lead into the final day of the record-breaking GGPoker Main Event. With just 37 opponents left out of a field of 5,802, Piccioli had to stomach a 23rd-place finish as his solid stack melted away in rough back-to-back hands — first losing top two pair to a runner flush then having a standard button shove run into a bigger hand.
Jaunt to Mexico over, it's time for Piccioli to get back to work stateside, and his penchant for getting his best results in the biggest events seems tailor-made for the GCC.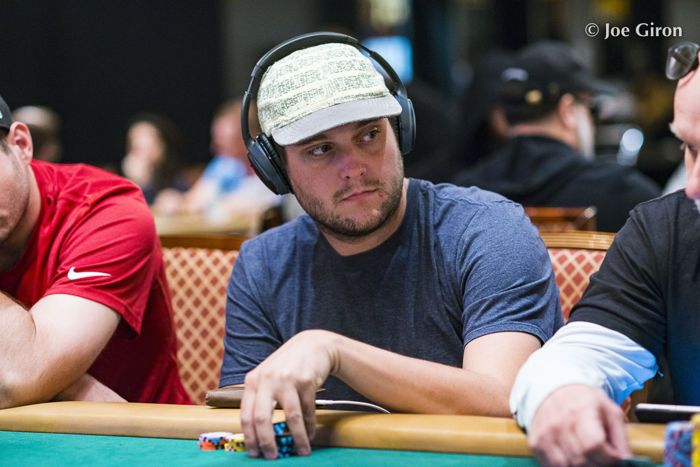 Matt Stout
Method of Qualification: WSOP.com Online Super Circuit Series Casino Champion
If the name "JackBogle" is a common sight among the top finishers in the WSOP.com high-stakes tournaments, just as regularly spotted is "RubberFist." That one belongs to Stout, as long-standing a tournament presence as any dating back to his days as "all_in_at420," the nom de guerre under which he's racked up almost $4 million in cashes.
Already a two-time ring winner coming into this season, Stout absolutely killed it on the virtual felt in 2019-20.
First, he added a third ring to his collection, taking down Event #8: $1,000 No-Limit Hold'em High Roller 6-Max for $47,330 in a field of 177 in the fall series.
Then, he crushed it even harder in March. He shipped Event #2: $215 No-Limit Hold'em Monster Stack for $43,286. After a sixth-place finish in another $1K six-max event, Stout tasted victory again in Event #11: No-Limit Hold'em - BIG $500, banking $63,234. Along with three smaller cashes, that was enough to secure Casino Champion honors and make good on his pre-series prediction to his wife.
Stout continued churning out solid results with eight cashes during the domestic bracelet series, though none saw him run particularly deep.
He'll try to keep things rolling in the GCC, and a big cash would surely soothe the disappointment of being denied what he said was a highly anticipated trip to North Carolina, where the tournament was originally scheduled to run.