Ole Schemion Stages Epic Comeback to Win Super MILLION$ Title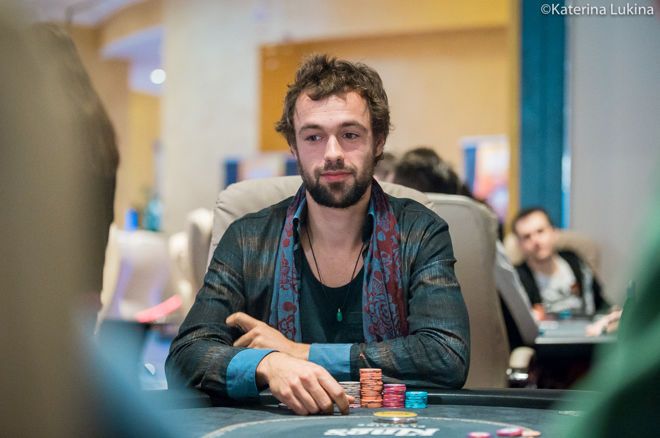 We said in our Super MILLION$ final table preview that Ole Schemion was only a double up away from being a major force in the tournament and it appears our prediction was correct.
Schemion sat down at the final table seventh in chips yet navigated his way to the title and the tournament's huge $317,740 top prize. This was Schemion's eighth Super MILLION$ appearance and only his second cash. Two investors are delighted with Schemion's victory because he sold 1.2% of himself at 1.23 mark-up. We guess they're celebrating too.
Super MILLION$ Final Table Results (October 20, 2020)
| Place | Player | Country | Prize |
| --- | --- | --- | --- |
| 1 | Ole Schemion | Austria | $317,740 |
| 2 | MrGambol | Austria | $246,440 |
| 3 | Matthias Eibinger | Austria | $191,139 |
| 4 | Stephen Chidwick | Canada | $148,248 |
| 5 | Philippe DAuteuil | Canada | $114,982 |
| 6 | Brunno Albuquerque | Brazil | $89,180 |
| 7 | Nator | Mexico | $69,168 |
| 8 | Sean Winter | Canada | $53,647 |
| 9 | David Miscikowski | Mexico | $41,608 |
Watch Ole Schemion's Super MILLION$ Masterclass
Super MILLION$ Final Table Chip Counts
| Place | Player | Country | Chips | Big Blinds |
| --- | --- | --- | --- | --- |
| 1 | Matthias Eibinger | Austria | 4,682,658 | 93.7 |
| 2 | MrGambol | Austria | 2,804,492 | 56.1 |
| 3 | Stephen Chidwick | Canada | 1,819,482 | 36.4 |
| 4 | Nator | Mexico | 1,246,329 | 24.9 |
| 5 | Philippe DAuteuil | Canada | 1,064,610 | 21.3 |
| 6 | Brunno Alburquerque | Brazil | 1,012,036 | 20.2 |
| 7 | Ole Schemion | Austria | 893,269 | 17.9 |
| 8 | David Misickowski | Mexico | 811,422 | 16.2 |
| 9 | Sean Winter | Canada | 765,702 | 15.3 |
Play got underway shortly after each player chose whether or not to switch their seats. The first player busted on the very first hand after the restart! Matthias Eibinger, the start of the day chip leader, raise to 100,000 with ace-deuce at the 20,000/40,000/5,000a level. Philippe DAuteuil was to Eibinger's immediate left and he'd been deal pocket kings. The Canadian shoved for 1,058,610. David Miscikowski, to DAuteuil's left, called off his 805,422 stack with ace-king and everyone else folded. A board void of drama sent Miscikowski to the rail.
Schemion Busts Winter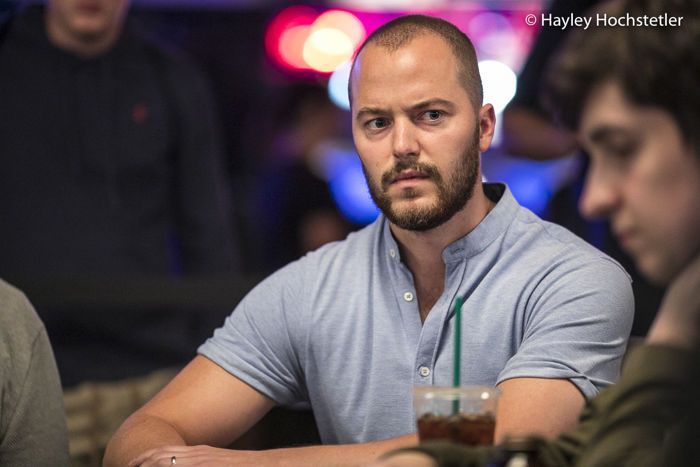 Eighth-place went to Sean Winter who started the final table as the shortest stack. Winter attempted to improve his position by making a play against Schemion, but it was ill-timed. Schemion min-raised to 100,000 with ace-queen on the button and Winter three-bet to 400,000 with ace-deuce in the small blind. Stephen Chidwick folded in the big blind, Schemion set his opponent all-in and Winter called off his last 289,202 chips. A queen on the turn locked up the hand for Schemion and resigned Winter to the $53,647 eighth place prize.
GGPoker is giving away $5M during October
Nator's Out of the Box Thinking Leads to His Demise
Mexico's "Nator" was the next player to fall, doing so at the hands of Schemion. Nator couldn't win a hand and went from fourth in chips at the start to being the shortest stack.
Schemion min-raised to 100,000 on the button with pocket eights and he called when Nator jammed his 995,329 stack into the middle from the big blind with what turned out to be ten-try suited. That bizarre hand failed to melt Schemion's snowmen and the tournament lost another player. Brunno Albuquerque used the thank you emoji as Nator's out of the box play saw everyone ladder up by at least $20,000.
That was three eliminations in the open half-hour and that soon became four bustouts with the elimination of Brazil's Albuquerque. He opened six-times the big blind to 300,000 leaving himself 460,036 chips behind. "MrGambol" three-bet all-in for 803,552 in the small blind and the Brazilian called. It was ace-queen for Albuquerque and pocket sevens for MrGambol. An ace appeared on the flop, but there was also a seven. Ace-queen was drawing dead by the turn.
Turning $100 Into $114,982
Then came the exit of DAuteuil who qualified for this event for only $100. That $100 is now worth $114,982 although he sold 50% of himself at 1.1 mark-up to seven investors.
DAuteuil's impressive run ended shortly after losing a huge pot to MrGambol. The satellite winner's remaining 445,822 chips went into the middle from the big blind with ace-nine after Eibinger set him all-in from the small blind with the dominated queen-nine. Eibinger's hand didn't stay second best for long because he flopped a queen within seconds of sending the ElkY goodbye emoji.
Schemion now had his foot firmly on the gas and was playing 60% of the hands dealt to him. That may have been the case but it was Eibinger who claimed the scalp of Chidwick to reduce the player count once again. Chidwick raised to 176,000 from under the gun at the 40,000/80,000/10,000a level with suited ace-nine. Eibinger raised to 544,000 from the small blind with pocket kings and snap-called when Chidwick decided to push all-in for 3,369,804 in total. Eibinger flopped a set and Chidwick couldn't draw out on him.
Brag to Your Friends with the Badge of Honor at GGPoker
Eibinger Becomes Yet Another Schemion Victim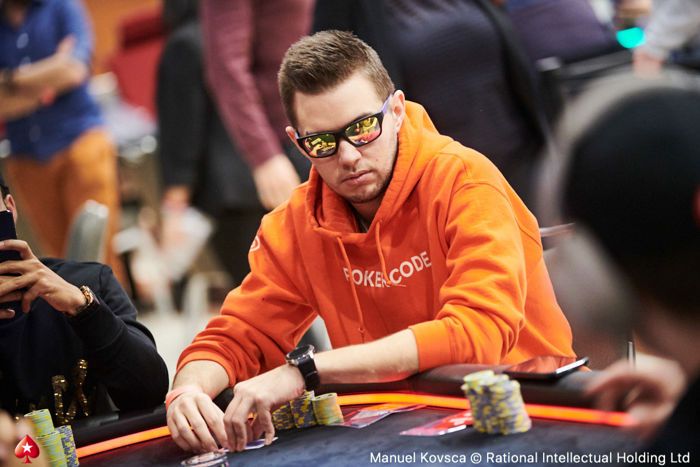 Heads-up was set when Eibinger bit the dust in third-place, a finish worth $191,139. Schemion min-raised to 320,000 on the button with ace-seven, Eibinger committed his 2,166,540 stack from the big blind with pocket sixes, and Schemion called. Yet another coinflip would determine a superstar's fate. The flip went Schemion's way courtesy of the board board four flushing with hearts and Schemion holding the seven of hearts.
That hand levelled up the stacks somewhat with Schemion going into heads-up with 6,655,452 chips to MrGambol's 8,324,548. MrGambol claimed the chip lead just before Eibinger busted thanks to finding aces against Schemion's ace-king when three-handed for a cooler of a hand.
Schemion exacted revenge, however, and scooped the title after a relatively short but intense one-on-one clash. The final hand saw MrGambol min-raise to 400,000 with pocket fives, Schemion three-bet to 1,200,000. MrGambol reacted with a jam for 5,192,376 and Schemion, obviously, beat him into the pot with a call. An ace-high board was safe for Schemion's cowboys and MrGambol crashed out, banking $246,440, leaving Schemion to pad his bankroll with $317,740.
---
Win Your Way Into The Next $10,300 Super MILLION$ Tournament
Satellites for the 20th edition of the Super MILLION$ are running at GGPoker right now. Head there and see if you can follow in the footsteps of the legendary Schemion and become a GGPoker champion.