PokerNews Book Review: Peter Alson's The Only Way to Play It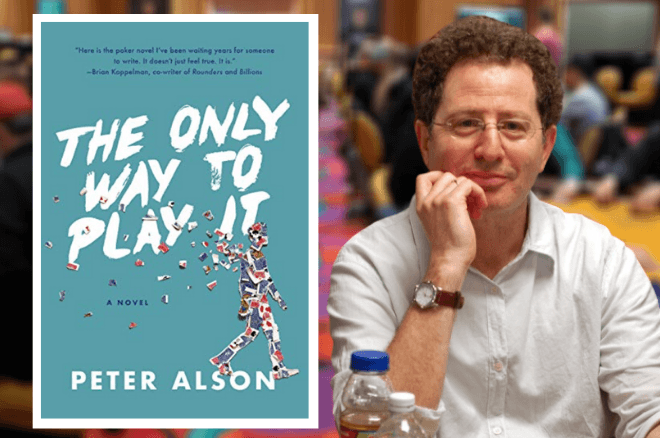 Table Of Contents
Last month, Peter Alson released his new poker fiction book The Only Way to Play It by his own recently-established Arbitrary Press.
As one of my favorite poker authors – I highly enjoyed both Take Me to the River: A Wayward and Perilous Journey to the World Series of Poker and One of a Kind: The Rise and Fall of Stuey "The Kid" Ungar, the World's Greatest Poker Player (which he co-wrote with Nolan Dalla) – I'd been looking forward to this book for quite some time.
Other works by Alson include Confessions of an Ivy League Bookie: A True Tale of Love and the Vig and Atlas: From the Streets to the Ring: A Son's Struggle to Become a Man (with Teddy Atlas). Also, did you know Alson is a star of Showtime's Billions? Ok, maybe not a star, but he did have a bit part as a poker dealer in the S2E3 "Optimal Play" episode).
Anyway, as a talented writer and veteran player, I expect any of Alson's poker writing to either inform or entertain. The Only Way to Play It, which is available now on Amazon, didn't disappoint.
Poker Book Review
I'm usually not one for fiction books. When it comes to poker narratives, I much prefer either biographies or strategy texts. However, given Alson's high standing in both the poker and literature worlds, I was more than willing to give the book a whirl, and I'm glad I did.
The story revolves around Nate Fisher, a struggling artist who spends more time grinding cash games in New York's underground poker clubs while trying to keep his existence (career, girlfriend, daughter, father, etc.) afloat. He experiences ups and downs, big wins and bad beats, and deals with the consequences of a real-life poker event in Black Friday.
Alson does an excellent job of putting those feelings to paper, allowing the reader a glimpse into what it's like to be a poker player.
I won't spoil anything, but suffice it to say that, as someone who has played poker for a living in the past, I related to what the main character was going through. I once thought the highs and lows of playing poker was something you couldn't explain, you just had to feel it. Clearly, I was wrong as Alson does an excellent job of putting those feelings to paper, allowing the reader a glimpse into what it's like to be a poker player.
The New York setting and some of the characters involved reminded me a lot of the movie Rounders. To me, they're cut from the same cloth, despite their different mediums. That said, I could envision The Only Way to Play It being made into a film, and if done right, could be a stellar poker flick.
Also, I'd be remiss if I didn't complement Alson's ability on writing out hand histories. As someone who has spent a decade live reporting poker tournaments attempting to watch hands and relate the details and excitement to readers, I admired the way Alson was able to capture the intensity and gravity of the hands conveyed in the book. They may have been fiction, but every poker player can relate as they've either won that big pot, taken that bad beat, or had uncontrollable circumstances waylay their best-laid plans.
I thoroughly enjoyed The Only Way to Play It. Whether you're a poker player who enjoys the fiction genre, or someone unfamiliar with the poker world wanting a window into a new world, this one deserves a spot on your shelf.
Q&A w/ Peter Alson
PokerNews recently had the opportunity to chat with Peter Alson, author of The Only Way to Play It.
PokerNews: When and why were you inspired to write The Only Way to Play It?
Alson: I began writing The Only Way to Play It in 2010. It was inspired in large part by what happened to a friend of mine, who I considered one of the top two or three players in the NYC underground scene. He got married and had two kids in fairly quick succession and suddenly he had a very different life than the one he'd been living. Like the hero of the novel, he was a painter who'd been supporting his art career with poker but living without any real responsibility to anyone or anything.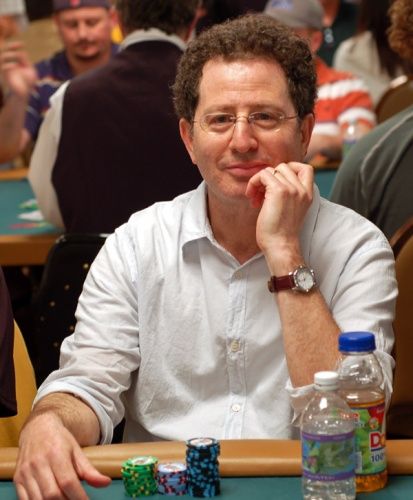 I watched in fascination and frankly dismay as the pressure of having a family to support began to take a toll on his game and his spirit. I had gotten married myself and become a parent, so I was going through some of the same things and could identify with his travails, though for whatever reasons, I seemed better suited temperamentally to deal with them. At any rate, I thought it would be interesting to explore marriage and parenthood from the perspective of someone like that.
The other thing I wanted to write about was legacy, specifically the hero's relationship with his father now that he was a father himself, his determination not to repeat the mistakes his father had made even as he felt the inexorable gravitational pull toward making the exact same mistakes. Hemingway once said that the father who commits suicide condemns his son to the same fate, and I've always been fascinated by that idea and the struggle involved in trying to escape that kind of legacy. Clearly in Hemingway's case, he wasn't able to.
It took me much longer to write than it should have. As I say, I began it in 2010, but I kept getting interrupted--by life, by parenthood, by the responsibilities of family and work that actually paid, but mostly by my own doubts. Each time I managed to get back to the novel, I would essentially have to start over from the beginning. I did that three or four times. And then in 2016, I finally buckled down and said to myself "It's now or never," and somehow finished a full draft in nine months. Then began numerous rewrites and the arduous path to publication.
Twice I had a publisher for the book and twice for various reasons the deals fell apart. So in the end I started up a small imprint, Arbitrary Press, and published it myself. In many ways that's been one of the best things to come of this. Arbitrary Press is now a going concern and will be publishing its fourth book in less than a year soon.
Were there any real-life inspirations for either character, hands, events, etc. in the book? Anything biographical so to speak?
The main character of the book, as I say, was inspired by someone I know, but then became someone quite different in the actual process of writing. Similarly, many of the other characters in the book are roughly modeled on people I know but then invariably began to veer off and become extensions of my imagination that ultimately had little to do with the person I might have been inspired by.
"I also wanted to try and create poker hands that were unique and interesting but at the same time credible."
Writing fiction is in many ways like being Dr. Frankenstein: you combine body parts from a number of people including yourself and sew your characters together out of that. As far as the specific poker hands in the book, my aim was to have them either reveal some aspect of character or in some way advance the story. I also wanted to try and create poker hands that were unique and interesting but at the same time credible. Truthfully, it's a bit like making up a puzzle. You start with the answer--the outcome you want for the hand--and work backwards from there.
Without spoiling anything, you manage to work Black Friday into the story. Was this something you planned to do from the get-go?
The Black Friday aspect of the story didn't come until a later draft. As I mentioned, I began writing the book in 2010 before Black Friday, so that wasn't a part of it at all to begin with. Similarly, the actual real-life inspiration for the other big incident in the book--and I don't want to drop a spoiler here--also hadn't happened yet, so that too wasn't a part of the original conception either. I actually consider it a kind of blessing that I wasn't able to complete the novel before those two events happened because I think they both add a lot. In fact, I can't imagine the book now without them.
Could you envision this book being turned into a movie? If so, any ideas on who could play which characters if you had your choice?
My Hollywood agent, Dillon Asher, is very optimistic about the book's prospects for a film, so I remain hopeful that someone will feel similarly enthused. I've had good luck with my previous books, in terms of optioning them to producers, but thus far none has ever made it to the finish line. As far as casting, I think there are some great roles for actors in the story. My dream cast would probably be DeNiro as the dad, Ryan Gosling as Nate, and Kate Mara as Laura.
Peter Alson's The Only Way to Play It is available in a variety of formats — hardcover, paperback, e-book, and as an audiobook. Learn more about Alson and his other works at his website, peteralson.com.
Executive Editor US, PokerNews Podcast co-host & 2013 WSOP Bracelet Winner.