How Have GGPoker and PokerStars Done Going Head-to-Head in November?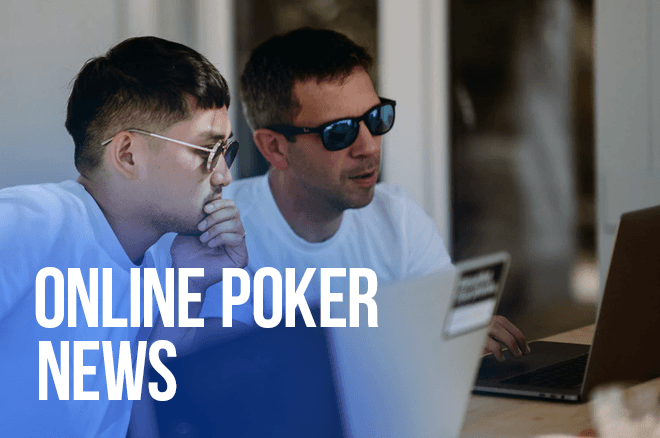 Table Of Contents
The likes of Doug Polk and Daniel Negreanu aren't the only big names in the poker world to go head-to-head this month.
November 2020 brought an unprecedented — for this time of year — tens of millions in poker tournament guarantees for players, across three different operators.
While the month has only just hit the halfway mark, the majority of the action is in the books for both EPT Online at PokerStars and High Rollers Week at GGPoker. Only the final playdown of the EPT Online remains.
Given that, it's an opportune time to examine how the two series did in terms of building prize pools and meeting guarantees, particularly given many similar events were scheduled against each other.
GGPoker Absorbs Opening Weekend Overlays
Nov. 8 would mark the start of the big festivals at both sites, and each would look to kick things off with a $1,050 opener that guaranteed $1.5 million. Here, one proved far more successful than the other.
GGPoker's GGMasters High Rollers brought in just 1,325 entries, meaning the operator had to cover $175,000 in guarantees.
That stood in stark contrast with PokerStars' Arena Championship, which pulled in a whopping 2,426 to blow past the number by more than 60%.
And it wasn't the only overlay for GGPoker, as the $10,300 SUPER MILLION$ just missed its $3 million guarantee with 291 entries.
Comparable $10K PLO events did favor GGPoker, which drew in 124 entries to meet its $1 million guarantee easily. PokerStars only got 70 players for their event, but as they promised a more conservative $500K, they didn't have to eat any overlay on the smaller turnout.
Each held a $5K high roller as well with an identical $600K guarantee. Those were basically a wash, with each meeting the guarantee, though GGPoker's drew slightly more entries with 143 to 131.
No doubt, the opening weekend's numbers favored the red spade.
Follow the EPT Online live coverage at PokerNews!
Tournaments During the Week
On Monday, each site held a $500 tournament, but GGPoker was far more aggressive with $500K guaranteed versus just $350K for PokerStars. Each site drew in excess of 1,100 entries to easily beat the guarantees, with PokerStars getting 33 more entries to build a slightly bigger prize pool.
Tuesday would see the two sites go head-to-head on both of their events, a $2K PKO and a $10,300 high roller. In both cases, GGPoker offered the bigger guarantee — $600K to $500K and $1.25M to $1M, respectively. In both cases, be it because of the guarantee or not, GGPoker produced the slightly higher prize pool.
Notably, both sites only nudged past the high roller guarantees, with PokerStars making it with nine entries to spare while GGPoker got there by five entries.
Wednesday would see a clear win for GGPoker as both sites scheduled a $2,100 no-limit hold'em event. Despite a lower guarantee of $500K versus $600K, PokerStars wound up with some overlay as only 244 entries were logged. GGPoker, meanwhile, cleared their number by a handful of entries with 317 firing.
Thursday would be super high roller day as each site held a $25K. Again, GGPoker was more aggressive with $2.5M guaranteed versus $2M for PokerStars. That aggression seemed to pay off as GGPoker drew 114 entries for a prize pool of nearly $2.8 million, while PokerStars' 81 entries left it just one shy of clearing the number, meaning a tiny overlay of about $13.5K had to be covered. GGPoker also outdrew PokerStars in the day's $1K event, 748 to 637, but an extra $100K guaranteed meant each surpassed their target by about the same amount.
On Friday, each site rolled out its first short deck event at a lofty price point of $10K. As usual, GGPoker was more aggressive with $500K guaranteed against $400K. This time, that cost them a fair amount as only 34 entries meant a whopping $160K in overlay, almost a third of the prize pool. PokerStars inched past their number with 41 entries. GGPoker also overlaid slightly with 597 entries in a $1K PKO with $600K guaranteed while PokerStars soared past theirs with 733 entries.
Both sites had two overlays during the week, but GGPoker's misses proved far more costly thanks to the short deck shortfall. Whether that was an acceptable cost to pay for the extra entries generated in the other tournaments would be a question only the operator could answer.
Learn about the Saturday Session at GGPoker!
Big Money Weekend
The sites went in different directions for their opening Saturday events, but each scheduled a $10K six-max. The more robust guarantee of $600K on GGPoker resulted in a better turnout of 93 versus 69, but the latter number still easily cleared the $500K guarantee on PokerStars.
Sunday would have the biggest dough promised, with each site guaranteeing $5 million in their biggest events, though GGPoker did so with a $10K buy-in as opposed to PokerStars' $5K buy-in so the comparison won't be perfect. However, it did seem the prestige of the EPT made all the difference as PokerStars posted a huge $6.5M in prize money. GGPoker did surpass their guarantee, though, with 581 entries.
Similar events would see GGPoker outdraw PokerStars, but in both cases a bigger guarantee meant each side surpassed their target numbers by comparable amounts.
The Final Tally
Here's a look at how everything shook out in total:
| | PokerStars EPT Online | GGPoker High Rollers Week |
| --- | --- | --- |
| Events | 20 | 20 |
| Total Entries | 13,222 | 9,085 |
| Average Buy-in | $4,784 | $5,776 |
| Total Guarantees | $16,700,000 | $22,450,000 |
| Prize Pools Produced | $21,226,100 | $25,593,000 |
| Overlays | 2 | 4 |
| Money Overlaid | $25,475 | $428,000 |
Keep in mind that PokerStars limited reentries to two on 14 of their 20 events, while the other six had a max of three reentries. GGPoker, in contrast, offered unlimited reentries on most of the events, excepting the GGMasters-branded ones.
In the end, PokerStars' accountants certainly look likely to be happier with the results. However, there's no doubt GGPoker aimed higher with their bigger guarantees, and the risk of some overlay was acceptable in order to compete with the established top dog. They did wind up with superior raw numbers, so if that was the goal, it was mission accomplished.
Data collected by Christian Zetzsche contributed to this piece.