Stu Ungar's Daughter Stefanie Answers Questions About the Late Poker Legend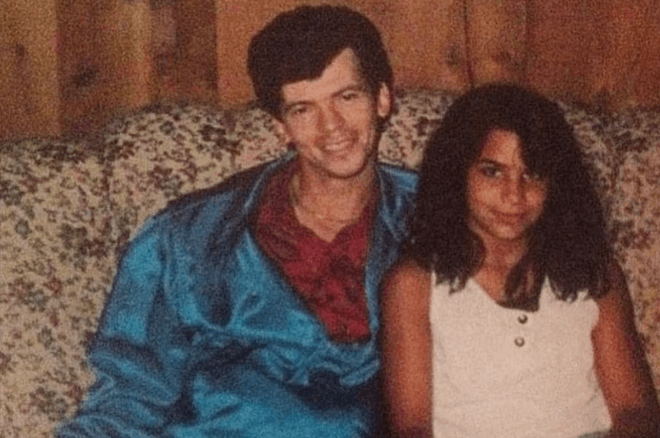 At the final table of the 1997 World Series of Poker Main Event, which was played in the summer heat on Fremont Street outside Binion's Horseshoe, Stu Ungar prevailed to capture a $1 million top prize and his third WSOP Main Event title (he also won in 1980 and 1981).
During his winner interview with Gabe Kaplan, Ungar held up a photo of his then 14-year-old daughter, Stefanie, and expressed his love. It was clear she was the center of his world.
"I love you honey, and I'll be seeing you soon," he said.
This past week, Stefanie Ungar-Campbell, who is now all grown up, offered poker fans an inside look at her father – who would pass away in 1998 – by giving them the opportunity to ask her anything on various social media outlets. It was in remembrance of the 22nd anniversary of her father's passing on November 22.
Ungar-Campbell, who is now 38 years old and living in Las Vegas with her husband and two children, has been active on social media in 2020 sharing photos and stories of her father. Below are some of the questions and answers compiled from her recent AMA.
Q: Did your father teach you poker?
A: No, he never wanted me to learn poker.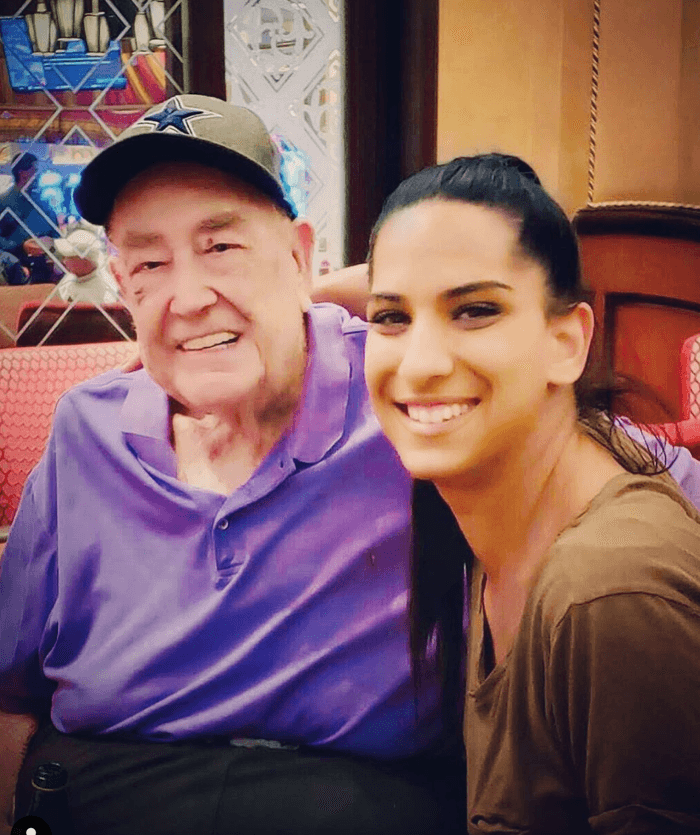 Q: Who did your father respect as an opponent at the table?
A: Chip Reese
Q: How old was your father when he died and what was the cause?
A: He was 45 years old and he died of heart failure.
Q: Are you married?
A: Yes, happily to my best friend. (*She's been married to Brian Campbell since 2010)
Q: As far as poker ability/style, who would you say is comparable to your father?
A: Since I don't play I'll go with Mike Sexton's opinion and say Phil Ivey.
Q: Do you play poker?
A: No, I don't play … but I do like Blackjack if I did feel like playing anything. Most people are amazed I don't play. I didn't get that mathematical gene that he had. But yes I definitely love Vegas! Born and raised here!
Q: Just wondering if your dad ever secretly wrote down his ideas on poker strategy? More so on any tells that anyone could use to better their game?
A: No, never. He used to say that he knew what he knew but he didn't know how. His mind was brilliant. Truly a gift.
"He actually used to pay our friends teenage son $20 to take the trash out. That still cracks me up to this day."
Q: What are three words to describe your father?
A: This is a hard one to narrow down. I'd say charismatic, sharp, witty, discerning and loyal. (sorry I couldn't pick just three).
Q: Besides gambling, besides poker, besides "habits", what did you father have a passion or an interest in, something that the poker community would find strange or interesting?
A: My father loved learning about history. He loved black and white movies. He said if he didn't play poker that he thought he would have been an attorney. He didn't cook at all. In fact, he didn't do most things in life that we find normal in the day to day. He actually used to pay our friends teenage son $20 to take the trash out. That still cracks me up to this day.
Q: Your dad struggled with drugs as many others. Have you had any issues growing up with drug/alcohol dependency?
A: No, I've never had any additions. A bit of my close friends did and I've helped at times get them into rehab programs. I did do the whole crazy teenager phase and I was definitely wild. But nothing too bad.
Q: What was your dad's favorite food?
A: He loved Italian and Chinese the most!
Q: As a kid did you get the feeling that your dad was sort of a celebrity?
A: Yes, I did. But also, poker is even bigger now so I can't imagine what it would have felt like today.
Q: Have you had any thoughts of writing a book or even participating in writing a screen play adaptation for another movie on your father?
A: I have. I'm would love to produce a movie about him. I need the right connections though.
Q: Have you seen the movie High Roller based on your dad and do you feel that it was done with some accuracy and in a fair portrayal?
A: I did not feel it was accurate. That why we chose not to be apart of it after they came to us with the script.
Q: What is your most cherished memory of him?
A: Oh, so many! The times we'd spend just lying on the couch together and talking. Also, this one day he took me shopping at the mall and watched me try on all the outfits... we laughed so much! That was a great day that I always seem to think back on.
For more on Ungar, be sure to follow Stefanie Ungar-Campbell on Instagram.
Featured image source: Stefanie Ungar-Campbell
Executive Editor US, PokerNews Podcast co-host & 2013 WSOP Bracelet Winner.