Padraig O'Neill Makes Unibet Open History by Shipping Back-to-Back Main Events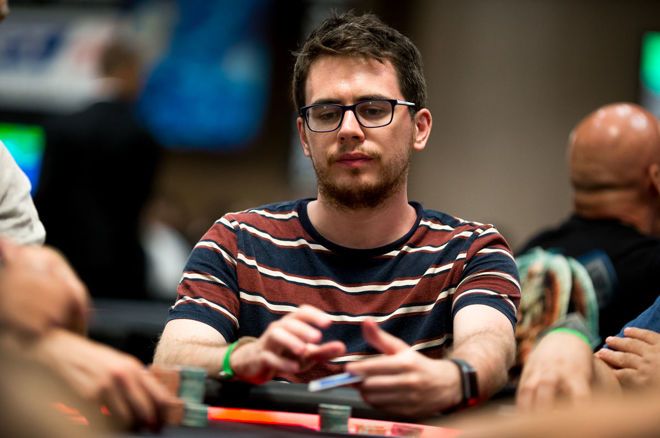 Unibet Open history has been made as the tour has its first back-to-back champion in the Unibet Open Main Event in Padraig O'Neil.
Two months ago, O'Neill shipped the Unibet Open €1,100 Main Event for €79,998 at Unibet Poker under the "John_smith2" alias after outlasting a field of 387 entrants.
Unibet Poker allows its players to use different screennames and O'Neill decided to switch things up for the Main Event that ended on Monday and played under the "Icarus5" screenname.
The new screenname didn't change anything for O'Neill as he went on to win the Unibet Open Main Event for the second time in a row. This time he navigated through a field of 230 entries including 18 re-entries to win the €52,623 top prize. The two wins together netted the Irishman more than €120,000 combined while etching himself permanently in the Unibet Open history books as the first back-to-back Main Event winner.
Another interesting fact is that this was the fourth time in a row that a player from Ireland has shipped the Unibet Open Main Event with Martin Olali and Max Silver winning the two before O'Neill's two titles.
Grab Your Free €200 Bonus at Unibet Poker
Unibet Open Online Final Table Results
| Place | Player | Prize |
| --- | --- | --- |
| 1 | Padraig "Icarus5" O'Neill | €52,623 |
| 2 | housepalyer1 | €37,588 |
| 3 | VoinTarkista | €27,460 |
| 4 | David "DavidLappin" Lappin | €20,218 |
| 5 | MsWoodhose | €14,933 |
| 6 | AudreyBitoni | €10,985 |
| 7 | Angelogr21 | €7,998 |
| 8 | Allinmf | €5,630 |
| 9 | Joahoe18 | €4,395 |
Padraig O'Neill Turns €50 into Unibet Open Online Title and €79,998
O'Neill Felt Lucks; Shares His Love of Unibet Poker
The second day began with 22 hopefuls and before long the final table of nine players was reached. All of the players at the time were anonymous behind their screennames except for one in Unibet Poker Ambassador and co-host of the award-winning The Chip Race podcast David Lappin, who was proudly displaying his personalized avatar and playing under the "DavidLappin" screenname.
Lappin managed to ladder up to fourth place for a healthy payday of €20,218 while watching "MsWoodhose" (fifth - €14,933), "AudreyBitoni" (sixth - €10,985), "Angelogr21" (seventh - €7,998), "Allinmf" (eighth - €5,630), and "Joahoe18" (ninth - €4,395) all hit the rail.
"VoinTarkista" was the first player eliminated on the podium in third place for €27,460 before O'Neill ousted "housepalyer1" in second place for €37,588 on his way to make history.
While there is no doubt that skill is involved to win back-to-back titles, one also has to be lucky. This didn't get past O'Neill who humbly spoke about his victory to PokerNews.
"I feel incredibly lucky to go back to back," O'Neill said. "The whole thing is slightly surreal, to be honest."
O'Neill has had good experiences with Unibet in the past, especially with their well-known grassroots community.
"I would like to thank Unibet for putting on another great festival," O'Neill said. "The site has a great community and a great ambassador team."
Coincidentally, Lappin was O'Neill's coach which added to O'Neill's experience.
"The final table was full of strong players," said O'Neill. "With the anonymous nature of Unibet, I only knew David Lappin. Battling versus a former coach of mine for a title was a fun experience and if he finds time away from his media duties I'm sure hell be finding silverware in the future."
Get Into The Xmas Spirit With This Pair of Unibet Promos
Lappin Shares His Experience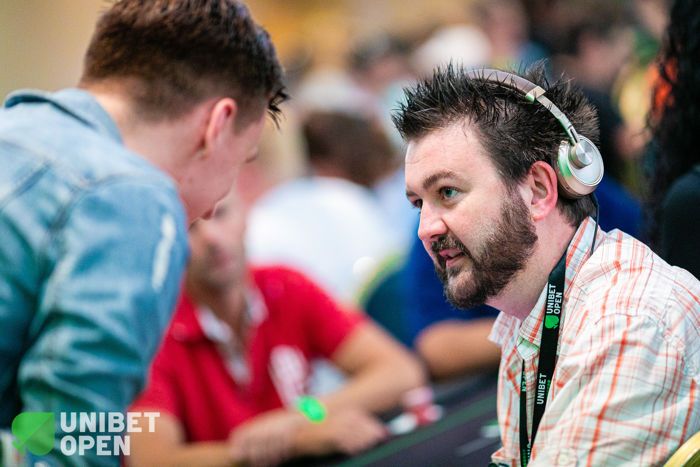 Lappin gives thanks where credit is due. He points out that the guarantees were not different than before despite the short lead time in announcing the event. This led to extra value for the Main Event players that cashed thanks to $8,500 in overlay.
"Huge credit should go to the Unibet team - Kris Bergvall, Kat Arnsby, Stubbe Buchwald, Leo Wagenius, Andy Paton, and Seb Rebhan," Lappin shared with PokerNews. "They only had a much shorter lead time into this UOS and Unibet Open but they stuck with the €1M and €250K guarantees respectively."
Lappin was pleased overall with his fourth-place finish and explains why.
"For me personally, it was nice to get a slice of the Unibet Open overlay," Lappin said. "I made some hands early on and was the chip leader at the second break. From there I managed to stay in the top10 stacks most of the way through. I got really lucky with 11 left, spiking a two-outer, so no complaints with fourth place and huge congratulations to Padraig on a momentous achievement."
Inaugural PKO Winter Series Up Next
The action at Unibet Poker never stops with a wide selection of games and tournaments available around the clock.
The next big series planned is the inaugural PKO Winter Series that will feature 32 action-packed events with €225,000 in guaranteed prizes from Jan. 24-31, 2021.
The highlight of the festival will be the PKO Winter Series €200 Main Event boasting a €10,000 guarantee. There will not only be plenty of satellites to this event but also plenty of other games for lower-stakes players to enjoy with most of the schedule's buy-ins ranging from €10 to €25.