Three Reasons Neymar's New PokerStars Partnership Will Succeed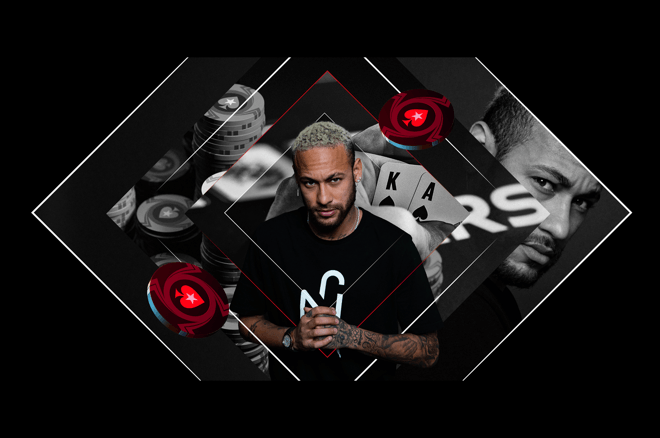 In a press release, PokerStars have announced that Brazilian soccer superstar Neymar is rejoining the site. The new collaboration will see Neymar work across "many aspects of the brand."
"As a true poker fan, I am excited to start a new chapter with PokerStars," said the 28-year-old Neymar. "Together we'll be creating moments for our community and fans all over the world."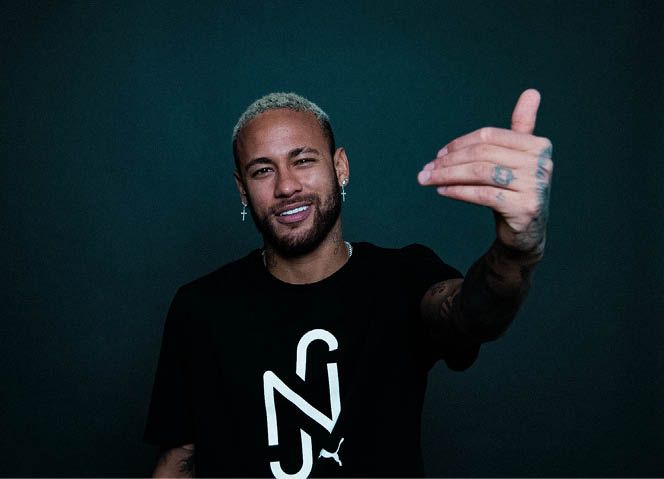 According to Forbes in 2020, Neymar is the fourth-highest-paid athlete in the world with a net worth of around $200 million.
Neymar is not the first sports star to partner with PokerStars. In fact, this is not the first time Neymar himself has joined up with the poker site, having first joined Team PokerStars in 2015.
PokerStars roster of sporting icons once included the likes of Boris Becker, Rafael Nadal and soccer player Cristiano Ronaldo, with the last member of Team Sportstars Fatima Moreira de Melo leaving the site in early 2020.
The announcement states that Neymar will be part of an "exciting new partnership" that will "bring his flair and personality to the online and live tables," and says that further details of the partnership will be revealed in 2021.
Previous celebrity partnerships have included Usain Bolt's branded Zoom tables, and Neymar himself having "Neymar Jr Edition" Spin and Go's on PokerStars' Italian poker client.
---
Related: How Do You Become Friends With Neymar? Start By Being His Poker Idol
---
Three Reasons The Partnership Will Succeed
Whatever shape the partnership takes in the New Year, one thing is for certain. There's a lot of positives for PokerStars when it comes to signing a celebrity like Neymar. Here are three reasons why PokerNews thinks this partnership will succeed.
1. Brazilians Love Poker
There is no doubt that this new partnership will help PokerStars tap into a Brazilian poker market that is not only incredibly enthusiastic about the game of poker but incredibly talented as well.
Brazil won their first WSOP gold bracelet in 2008 through Alexandre Gomes, and have won 10 in total. Seven of these have come in the last three years, with Yuri Dzivielevski becoming the first Brazilian to win multiple WSOP bracelets.
Neymar himself even dropped by the WSOP back in 2015, paying a visit to Day 5 of the Main Event alongside fellow Brazilian Felipe Ramos.
Fun Fact: 70% of Brazil's bracelets have come in No-Limit Hold'em
The Brazilian Series of Poker (BSOP) continues to be a huge source of pride for this nation of poker fanatics, with the 2019 BSOP generating over R$27 million in prize money ($5.2 million).
Neymar is no stranger to the BSOP, with a 2018 High Roller final table famous postponed to allow the Brazilian to attend a wedding as he was the best man.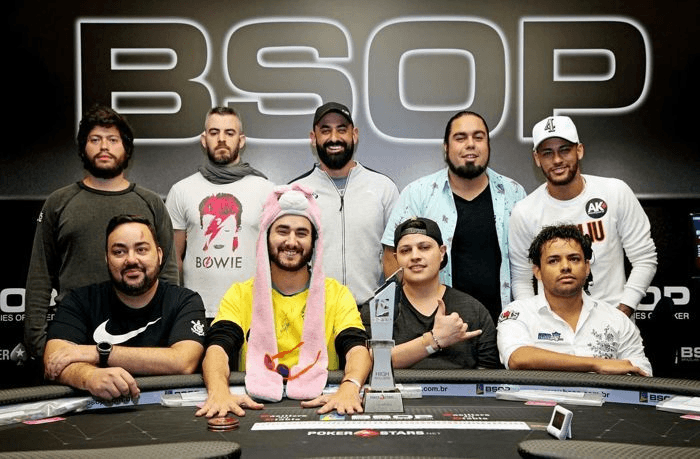 2. Neymar Loves Poker
If you ever needed more clear evidence that Neymar loves poker it's the fact that his dog is called poker. We're not joking.
"When I'm not playing football, I love playing cards," said Neymar. "Competing with my friends is a huge passion of mine, I love the sense of community, the fun, and the unpredictable moments that can occur in any game"
But you don't have to take our word for it. Neymar's passion for poker is on full display, whether it's hosting charity home games, or making a deep run in the 2020 Spring Championship of Online Poker (SCOOP) he's always ready to play!
Check out the $60m GTD Blowout Series!
3. Neymar's Global Reach
With over 50 million followers on Twitter, there is no doubt that Neymar has enormous reach. Having played for soccer teams in his native Brazil, as well as Barcelona in Spain and Paris Saint-[Removed:361] in France, Neymar is admired for his football skills by fans across the globe.
Combining this reach with his passion for the game of poker, is something that will drive the partnership, according to Martin Nieri, Global Director of Brand and Creative at PokerStars.
"Neymar Jr is a true global superstar. But what underpins this partnership is his genuine love for poker.
"At PokerStars, we are constantly trying new things to bring new energy, excitement, and entertainment to our customers. Together with Neymar Jr we believe we can take this to the next level for the PokerStars community."
---
Get Ready for PokerStars' Blowout Series!
The PokerStars Blowout Series gets underway on December 27th with $60m guaranteed across the festival.
In order to take part, you must have a PokerStars account. Sign up today through PokerNews to make sure you're ready to play!
You can win your seat to the $2m GTD New Year's Bash for as little as $0.55 through satellites that are now available in the PokerStars client.
Will Shillibier is based in the United Kingdom. He started working for PokerNews as a freelance live reporter in 2015 and joined the full-time staff in 2019. He graduated from the University of Kent in 2017 with a B.A. in German. He also holds an NCTJ Diploma in Sports Journalism.