Phil Hellmuth & Bernard Lee Among Poker Personalities Giving This Holiday Season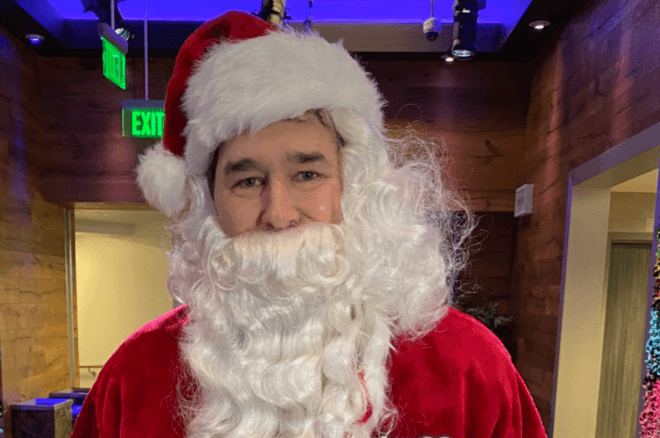 Table Of Contents
The holidays are upon us, and for many, that means it's a season of giving.
For poker player and media personality Bernard Lee that meant continuing an annual tradition of giving in the Boston-area, while across the country 15-time World Series of Poker bracelet winner Phil Hellmuth was busy doling out random acts of kindness.
Hellmuth Passing Out Benjamins
In the week leading up to Christmas, Hellmuth took to Twitter to share a pair of tweets in which he revealed he was donating $100 to employees at the ARIA and Las Vegas airport, as well as Starbucks staff and more in Los Angeles the following day.
It's a good day to tip! Tipped every employee at @AriaLV (that I ran into) $100. At airport, tipped everyone behind… https://t.co/6hI8d9kd4x

— phil_hellmuth (@phil_hellmuth)
It's a good day to tip, Day 2. I tipped all cash w me, $100 a pop, to employees today in LA (Starbucks $600, bellma… https://t.co/mqExGrwmAl

— phil_hellmuth (@phil_hellmuth)
The tweets proved a bit controversial on social media with some suggesting the "Poker Brat" was only doing it for publicity and that he should've done it anonymously.
While some were critical, many others came to Hellmuth's defense including @p0k3rN3rd, who wrote on Twitter: "Baffled by the idiocy in the world. It was an incredibly generous act. Sharing the act in no way cheapens it...it inspires others to do the same. And how pretentious of anyone criticizing- wtf have you done?"
Throngs of supports also pointed out that Hellmuth's tweets actually put positivity out in the world during what's been a tough year. In fact, many suggested such tweets might inspire others to a generous act of their own.
Full House Charity Program Celebrates 10th Anniversary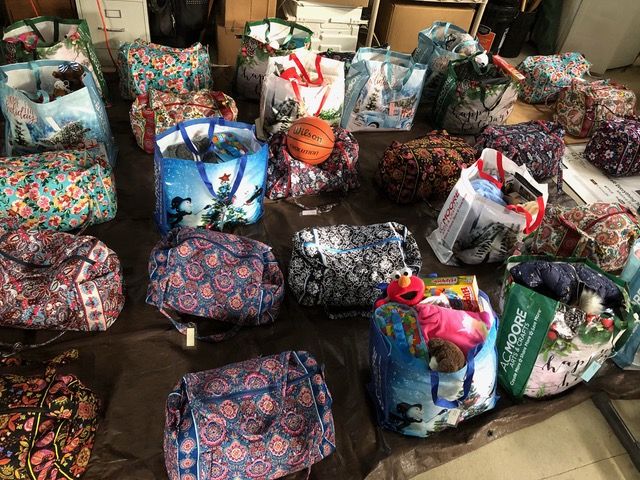 Since 2011, Bernard Lee has headed up the Full House Charity Program, which has provided more than $100,000 worth of goods and funds to children-focused organizations in New England. The program has helped about 400 families and 600 children during its decade history.
This year, they partnered with FamilyAid Boston for the fifth consecutive year to provide holiday gifts for 35 local families experiencing homelessness. Each family received customized gifts for both adults and 55 participating children.
"It has been a true privilege to give back during the past decade as the program has become a family tradition," said Lee. "Even though the world is suffering through this unprecedented pandemic this year, there was never a doubt that we would continue to help these families during the holiday season. I was so pleased that FamilyAid Boston worked closely with me to help make the necessary adjustments and make the 10th anniversary of The Full House Charity Program a success."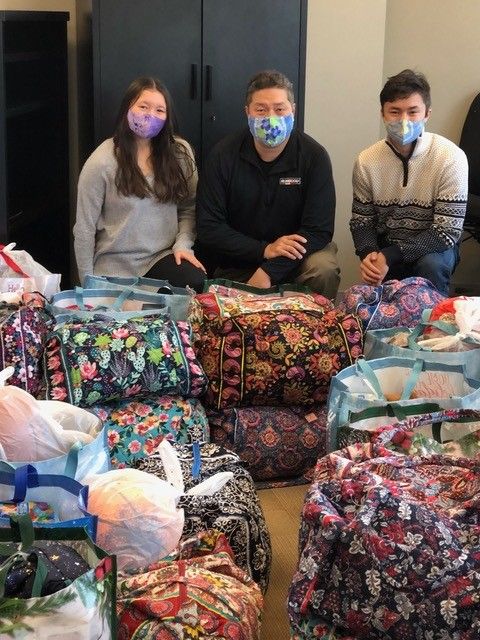 In past holiday seasons, the Full House Charity Program distributed its customized gift bags at a holiday party. However, due to the COVID-19 pandemic, Lee delivered the gifts directly to Family Aid, which distributed them safely to the family's residences, while practicing social distancing with safety measures.
"We were thrilled when we got the call from Bernard that he would be providing gifts again. Honestly, we were not expecting anything this year with all the difficulties of COVID-19," said Rachel Canar, Director of Development for FamilyAid Boston. "The need has never been greater, and the parents have never been more appreciative. Our families need help now even with the basics like food and diapers. These gifts are helping relieve stress and bring smiles."
Lee and his children, who have actively participated every year since the event's inception, spent hours personally packing each customized gift package from the families' personalized wish lists.
Throughout the past 10 years, several companies have helped make The Full House Charity Program a success and this year was no exception.RunGoodGear served as the primary sponsor of the program.
"I'm proud of the RunGood Family ambassadors for stepping up during these difficult times," stated Tana Karn, President and Founder of RunGoodGear.com. "Over the years, they have always answered the call to help Bernard and The Full House Charity Program. It's been a challenging year for everyone. Giving families a Happy Holidays means so much more because of it."
For more information on FamilyAid Boston, please visit familyaidboston.org.
*Images courtesy of Bernard Lee & Phil Hellmuth.
Executive Editor US, PokerNews Podcast co-host & 2013 WSOP Bracelet Winner.