Shocking Reveal: Chris Moneymaker Lied For 18 Years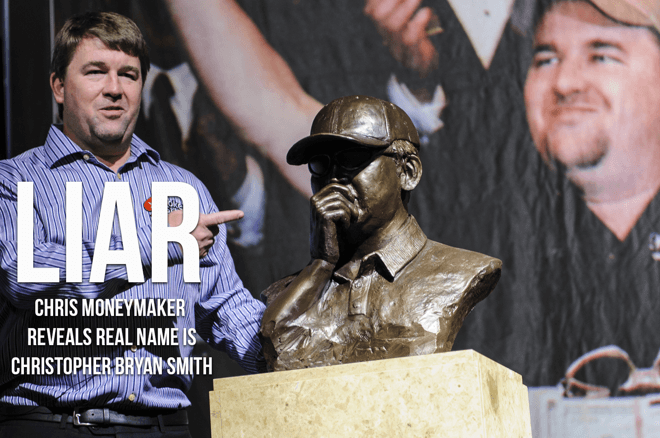 April Fools! You didn't fall for it did you? While Chris Moneymaker is an all-time poker legend, we can assure you that that is actually his real name, a name that will continue to go down in poker folklore. Will it be your name written into the WSOP history books this year? The dates for the 2021 WSOP have been announced!
---
On May 21st, 2003, a little white lie was told that ignited the "Poker Boom." Whispers amongst World Series of Poker (WSOP) staff and ESPN crew got around that there was a player on Day 3 of the $10,000 buy-in WSOP Main Event named Chris Moneymaker. The problem with that whisper is that it wasn't true.
"I had a fake ID in my wallet and I showed it to the WSOP and ESPN people," Moneymaker explained in an exclusive interview with PokerNews. "You should have seen their jaws drop. I knew I was gonna be on TV."
Nearly 20 years after the poker boom erupted, Moneymaker has now come out and revealed that his real name is, in fact, Christopher Bryan Smith. Smith won his seat on PokerStars. Smith had a career as an accountant. Everything you've heard about Moneymaker is true...except for the last name.
Moneymaker Admits All in Shocking Video
Actual Drivers License Reveals "Moneymaker" Lie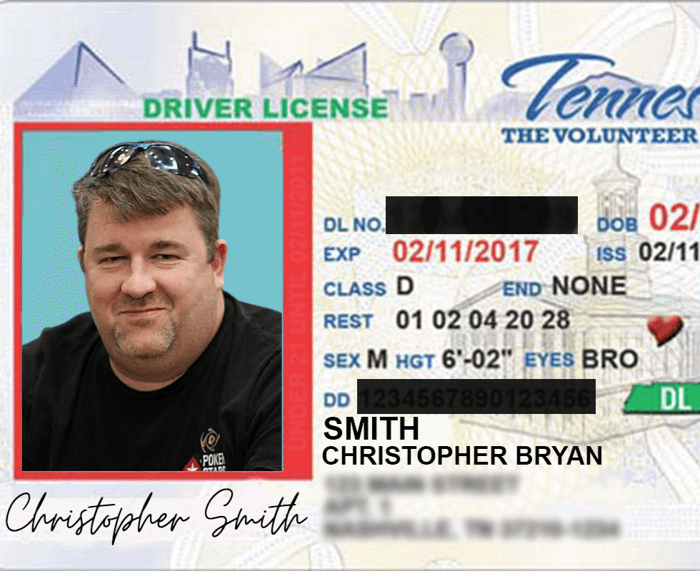 Where Do We Go From Here?
Smith won't have any poker tours named after him anytime soon. The revelation has already shaken the poker world to its foundation with PokerStars removing all references to "The Moneymaker Tour" from their website and on The Hendon Mob.
Norman Chad was originally hired for one year of ESPN coverage, but "The Moneymaker Effect" resulted in nearly two decades of work for him.
When Chad was made aware of the 2003 WSOP champ's admission, he was not happy and asked to share his thoughts on this long told lie.
You might also recall Smith released a book years ago titled Moneymaker: How an Amateur Poker Player Turned $40 into $2.5 Million at the World Series of Poker. He has no plans to re-release his book under his actual last name.
"Who would buy that? Nobody. Nah I have other things I can do instead," he said when asked by PokerNews.
Moneymaker's admission, or rather that of Smith, will likely change the course of poker history, and will no doubt lead to a stricter identification verification process by the WSOP. If we can't trust poker players to tell us their real names, what can we trust?
PokerNews will be following this story and keep you updated with any further news until exactly 11:59 p.m. PT on April 1st.