Japan Open Poker Tour Breaks Attendance Records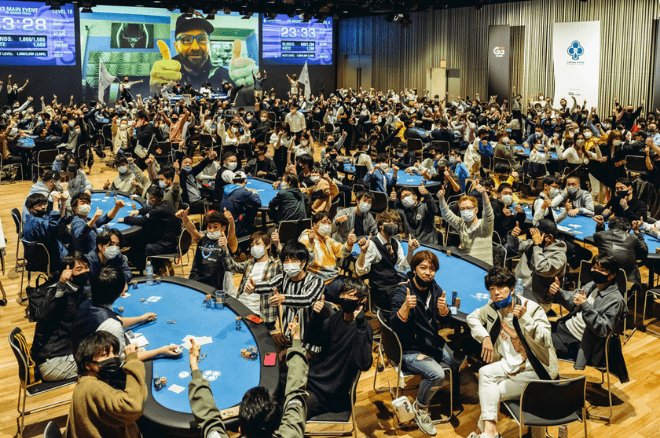 Table Of Contents
The Japan Open Poker Tour (JOPT) concluded its most recent live series earlier this month at Port Hall in Takeshiba, Tokyo, with a record-breaking 5,989 entries across all events.
The event schedule combined two events that had been previously postponed due to the prevalence of Covid-19, with the Season 19: Grand Final and Season 20: Tokyo joining together. The schedule contained two Main Events and 31 side events including No-Limit Hold'em and Pot-Limit Omaha, but also mixed games such as H.O.R.S.E., a Badugi / 2-7 Triple Draw Mix, and more.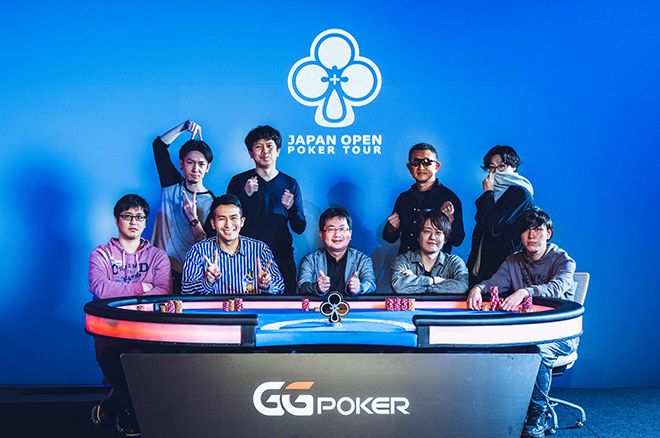 JOPT Winners
Both of the Main Event fields required players to qualify either through live satellites at poker rooms across Japan or online satellite qualifiers through GGPoker, who announced their sponsorship with the JOPT last month.
Yuta Aikawa bested a field of 396 entries to become the Season 19: Grand Final champion, taking home a player contract valued at $21,860. As for the Season 20 Main Event, Toshiya Ishikawa topped a field of 507 players and won a player contract worth $31,020, the largest prize of the series.
Notable side event victories include that of Keisuke Kimura who overcame the largest player field of the series in the NLH Megastack event on May 5th. The Poker Players Championship was held on May 3rd, and Shinobu Tanaka emerged as the champion, winning a player contract for $7,960. Hiroki Karatsu (20) was the youngest tournament winner of the series, taking down one of the nightly NLH Hypers.
Poker in Japan
In Japan, real money prize pools for poker are not legal. Instead, poker players compete for the aforementioned player contract offers from the JOPT, which allow tournament winners to participate in overseas tournaments such as the WSOP.
Poker is experiencing explosive growth in Japan as of late with YouTube and social media making it easier than ever for players to learn the game of poker and participate in poker tournaments. As it stands, Japanese poker players have no choice but to play in domestic tournaments and unfortunately, other live events across Asia have not yet fully resumed.
However, due to the rapid growth in popularity in the Japanese poker scene, it will come as no surprise when Japanese poker players start to participate overseas more than ever before.
The next JOPT series is the Season 20: Grand Final, and is being held from July 21st - 25th.
Sponsor-generated content from the Japan Open Poker Tour