Linda Johnson & Jan Fisher to Appear at 28th Annual Casino Collectibles Show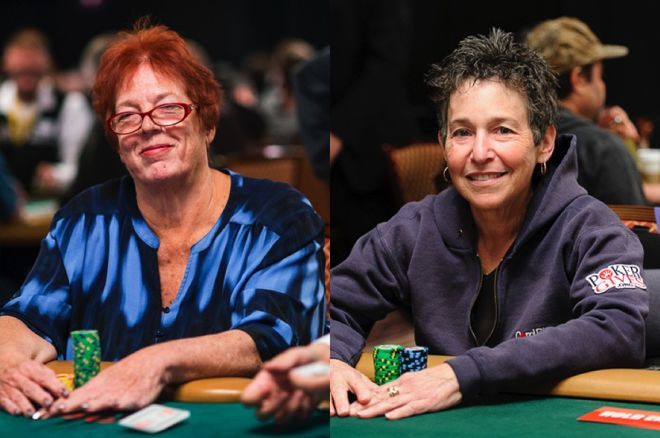 Table Of Contents
While many Las Vegas poker rooms are getting back to normal by taking down Plexiglass dividers, South Point Casino is getting ready for the 28th Annual Casino Collectibles Association Show, which will be held June 17-19, 2021.
The world's largest casino chip and collectibles show, which has traditionally run at the same time as the summer World Series of Poker (WSOP), has been a hit with poker fans. Attendees can buy, sell, or trade at dozens of dealer tables, attend daily educational seminars or bid on memorabilia in a live auction.
Show Information
Located in Exhibition Hall C at South Point Casino
Admissions $10 on Thursday, $5 on Friday, and FREE on Saturday
Thursday, June 17, 10am-5pm
Friday, June 18, 9am-4pm (Industry Day – Free admission w/ casino employee ID)
Saturday, June 19, 9am-4pm (No Admission)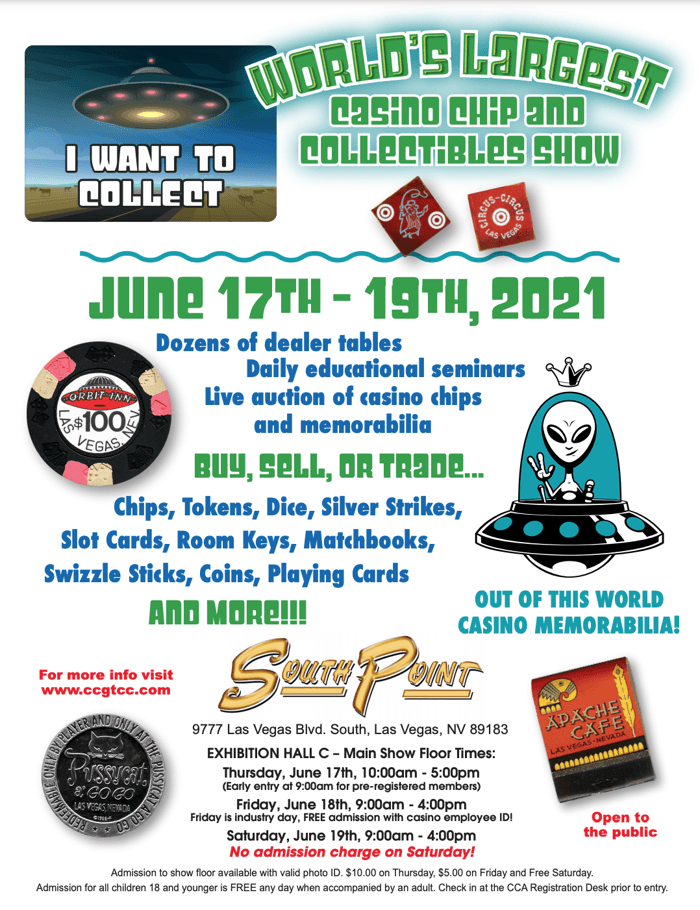 Poker Hall of Famers in Attendance
This year, fans will also get the chance to rub elbows with two stellar poker ambassadors in Linda Johnson and Jan Fisher on Friday, June 18. From 1 p.m. to 3 p.m., the duo will be on hand to meet, greet, sign autographs, and take selfies with registered show visitors.
"Jan and I are very excited to be at the Casino Collectibles show," Johnson told PokerNews. "I have always been interested in anything poker-related. I haven't been to the show in many years and I'm sure there are lots of items available now that weren't available years ago. I'm looking forward to adding to my collection."
What's more, Johnson and Fisher will put their poker experience to work in the Casino Collectibles Association's members-only Poker Tournament that starts at 7 p.m. Friday evening, June 18th. The bounties will be on the pros, and they are providing autographed books they have co-authored as bounty awards. It's not too late to join the CCA and get in on the tournament. Otherwise, railbirds will be welcome to watch the action.
Johnson and Fisher, co-owners of CardPlayer Cruises, are well-known in the poker world. The former is one of the founders of both the World Poker Tour (WPT) and Tournament Directors Association (TDA). The former publisher of Card Player Magazine, Johnson was inducted into the Poker Hall of Fame in 2011.
As for Fisher, she was once a Las Vegas poker dealer before moving into a career as both a player and in poker management as a host and tournament director. Also, a co-founder of the TDA, Fisher is a past member of the Board of Directors for the Poker Players Alliance, Ladies Poker Association, and Ladies International Poker Series. She was inducted into the Women in Poker Hall of Fame in 2009.
For more information on this year's show, visit ccgtcc.com.
Executive Editor US, PokerNews Podcast co-host & 2013 WSOP Bracelet Winner.