Online Chat: Jae "YugiohPro" Kim on Relocating to South Korea, Poker in Asia & More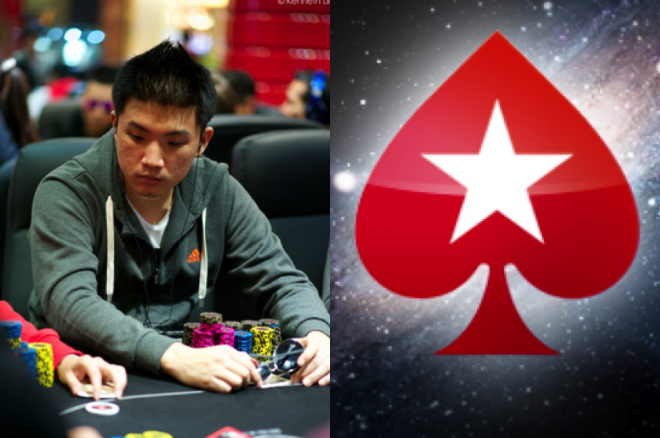 Online poker is slowly being reintroduced to the United States, but there are still hundreds of emigrants around the world who left the country to continue playing online. One such player is Jae "YugiohPro" Kim, who relocated to Korea in order to have the freedom to pursue a livelihood.
The son of first generation Korean immigrants, Kim was born in Los Angeles and grew up in Fullerton, California. As a teenager he was on the wrong path of being what he called an "Asian gangster," but before long he found that education provided him a different conduit. Kim ended up studying English and creative writing at the University of California Berkeley followed by law school at Washington University in St. Louis. Unlike so many others, Kim put off turning pro to complete his education, which he did in 2011.
With a Juris Doctorate in his back pocket, Kim turned his attention to poker. Unfortunately, this was around the same time Black Friday struck. "After Black Friday, I decided to just pack up and head over to Korea because I didn't have many online poker friends at the time and didn't think I would enjoy Mexico or Canada," Kim explained. "I've spent a lot of summers in Seoul growing up and I'm very comfortable here."
It proved a wise decision as Kim is currently ranked as the 43rd best online poker player in the world by PocketFives. He has more than $2.1 million in lifetime online winnings, with the vast majority of that coming on PokerStars where he won the Sunday Warm-Up in August 2010.
Kim is the latest subject in our popular Online Chat series, which seeks to introduce readers to the players behind the online screen names.
PokerNews: How did you learn to play poker?
Kim: I read a lot and I've always been interested in games of skill. We always played home games at my friend's house — these guys were all really intelligent "nerdy" types — so I actually had to learn the game to win. One of my good friends would always play limit hold'em at Morongo and make a steady earning. So I actually started at $3/$6 limit after reading a few books. I think this was 2001 or something, so pre-boom. I sucked.
How were you introduced to online poker? Can you describe for us a little about your progression through the stakes?
I started on partypoker in Undergrad, I want to say around 2004 or 2005. I was still playing limit and sucking enough to tilt it all off. I remember calling my girlfriend and telling her on the phone I had lost all of my money and just feeling very down in the dumps. At some point I won a freeroll to a $640 buy-in $1,000,000 Guaranteed tournament and cashed it for $1,100. I think after that I decided to transition to no-limit hold'em.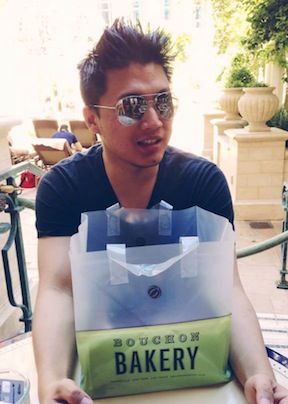 I stopped playing for a while, but after graduating I went to Korea to be an English teacher for a bit. I found CardRunners at that point and started watching a lot of training videos, this must have been 2007 or 2008. I picked up on what I was watching really fast and moved up from $0.50/$1 to $1/$2 to $3/$6 and $5/$10 cash games pretty quickly. I've always had tilt problems, though. So after punting a bunch, I decided to switch games.
One of my best Yu-Gi-Oh! friends had dropped out of high school and was playing underage. He hit Supernova Elite and was making $150,000+ a year, which was a huge amount of money at the time to me. I decided I wanted to be an SNG pro, too, so I made the switch. By this point I had the training site bug so I ended up on PokerPwnage, which was a pretty new MTT site at the time. I just kept working on my game and dove right in to the mid- and high-stakes MTTs with very questionable bankroll management, like playing the Sunday Warm-Up with like $4,000-$8,000 in my account.
You play on PokerStars under the name "YugiohPro." What's the story behind your screen name?
Yu-Gi-Oh! is a trading card game. It's compared a lot to Magic the Gathering and Pokémon, but it definitely requires less skill than Magic. A lot of people joke about it as a kid's game, but it actually requires a lot of strategy. I was a pretty famous player in the game. I wrote strategy articles for Upper Deck Entertainment, which owned the game, and traveled the USA to play major events.
The Yu-Gi-Oh! alumni poker community is actually pretty legit. I'm going to out all of these guys to embarrass them, but high-stakes heads-up sit-n-go expert "[email protected]@[email protected]@[email protected]," "TheLipoFund," and 2011 FTOPS Main Event winner "BtCh I MiTe Be" were all serious Yu-Gi-Oh! players.
When I was making my PokerStars name I had no clue what to put so I just ended up with that. I wish I could have a mulligan on all of my screen names.
You used to play on UltimateBet. Did you lose a lot of money when the site shut down?
I got very lucky with UltimateBet. I made a pretty solid five-figure cash out with them a few months before Black Friday and think I only lost $1,000 or something to those crooks. I got kind of unlucky with Full Tilt Poker though. I was swapping a lot of Stars to FTP after winning the Warm-Up and got caught holding the bag for a large amount that I hope to get back soon.
Get $5.20 worth of Sit-and-Go (SNG) and Multi-Table Tournament (MTT) tokens for free on Full Tilt Poker!
You're currently have a worldwide ranking of 43rd. Is this the sort of thing you pay attention to? Do you inspire to rank even higher?
I think a lot of people actually get too wrapped up in the "glory" of MTTs. I'm not sure if it's a part of the American soccer mom culture, where everyone gets a pat on the back and wants a trophy, but I hear a lot of my American poker friends talk about wanting to "win" the $109 Rebuy or something so that other grinders will think they're good. I think a lot of us are introverted and nerdy to varying degrees so MTTers are always faced with peer pressure, desire to fit in, and validation from their peers.
I don't think I'm realistic to ever hit No. 1 in the world due to the strength of players up there, but I do think I could hit the top five or top 10 if I threw caution to the wind. I'm happy with just knowing that and not actually accomplishing it.
What's your proudest poker accomplishment?
I still don't have anything to really hang my hat on. I just make money quietly, but I've given up good degrees to follow this passion of mine. My dream accomplishment would be to win something or sign a deal that would lead to some mainstream coverage. I want to point to what I'm doing proudly and show it to my non-poker friends because the average person is just clueless about what online poker players are doing and what we are going through.
To answer the question, though, winning the Sunday Warm-Up since I've never won a titled live tournament, SCOOP, or WCOOP.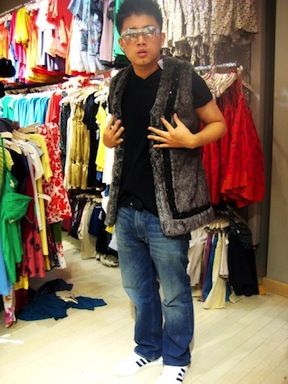 You've admitted that you had terrible tilt issues. Is this still a problem? What sort of things have you done to help resolve this problem?
No, my tilt issues went away after I started taking poker really seriously. I decided to just grow up and hold myself accountable. In 2008 or 2009, I decided to martingale cash games and ended up getting with like $6,700 or something on Doyle's Room at $50/$100 with
vs
and losing it all. After that I decided to take a break from poker.
I went to Yu-Gi-Oh! Nationals and met "[email protected]@[email protected]@[email protected]" there. He's always been really levelheaded and analytical about things. He gave me a pep talk and when I got back in the summer I got really, really, really lucky and won the Sunday Warm-Up for six figures on a $7,000 bankroll. I just never looked back after that and I never tilt anymore.
How often do you play live? Do you enjoy it?
I've been playing a lot more live lately. I just like to think I have a good shot at signing with PokerStars in the future if I can keep being a consistent live player. I am very fluent in English and Korean so I think I can be a good Asian representative for the site. I think poker benefits when players with strong degrees or backgrounds in "respectable jobs" such as law, medicine, academia, etc. become prominent because then the average person won't just look at us as gambling degenerates.
Unfortunately, I hate going from 20-tabling online to one-tabling live poker. I actually still kind of struggle with live poker and I'm working on ways to enjoy it. Every time I play I just always end up in one setup hand that I'm not good enough to fold. My style is very low variance so I'm always putting in 10-hour Day 1s and Day 2s to go home on a flip in Day 3.
You currently coach and make videos for DeucesCracked. Is that something you enjoy?
Yes, even when I played Yu-Gi-Oh! I wrote articles because I love the feeling of teaching people. It's a lot harder to do in poker because you can actually hurt your own bottom line by revealing too much, but every time I get a message or an email from someone, it sounds corny but it makes the experience worth it for me. I've had only a handful of students in my career and I make very big personal investments in them.
What's next for you as far as poker is concerned? Will you be traveling to any live events anytime soon?
I'm torn between online and live right now. I have two mutually exclusive major goals, one for each that will require a lot of devotion and dedication to accomplish. The online goal would be to move to Vancouver to be close to my mentor/coach "BigBluffZinc" and good friends "Frenzuh" and "MrPaintBall." My dream online goal would be to hit Supernova Elite and also top three in the Yearly Tournament Leader Board. Elite requires one million player points in a year, and I've never made more than 300,000. I think I could accomplish it and print money easily, but I would end up giving up a lot of my social life and making my girlfriend unhappy.
The live goal would be to attend every live series for the Asian Player of the Year plus try to satellite into EPTs and play the full WSOP schedule. The winner of the Asian Player of the Year would get a one-year sponsorship with PokerStars LIVE! in Macau. It'd help get my foot in the door to accomplish the dream poker goal of mine to get signed by PokerStars. I would need to win quite a few more live titles to do that, though.
The live goal seems a lot healthier to me, but both sides have pros and cons. I'm just in a wealth-building mode right now to help my family out and lock down my future, then maybe branch out into staking people or finding different ways of coaching. I'll think more about this as the year closes I guess.
Get all the latest PokerNews updates on your social media outlets. Follow us on Twitter and find us on both Facebook and Google+!
Executive Editor US, PokerNews Podcast co-host & 2013 WSOP Bracelet Winner.