Online Chat: Norwegian High-Stakes Cash Game Player "Odd_Oddsen" / "no_Ola"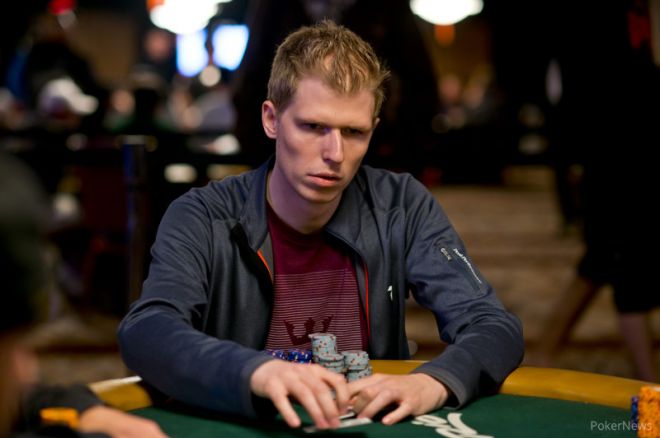 When it comes to online players, very few strike as much fear into opponents than "Odd_Oddsen," who is also known as "no_Ola" on Full Tilt Poker. The 23-year-old from Norway began playing poker in 2008, but it wasn't until 2012 that he achieved Supernova Elite status on PokerStars and became a nosebleed regular. He's played millions of pot-limit Omaha hands, serves as an instructor for Run It Once and is currently ranked as the 25th biggest online poker winner according to HighStakesDB.
When he was just 15 years old, "Odd_Oddsen" built up a $30,000 bankroll only to lose it all. He reevaluated his game and decided to deposit $1,000 to give it one more shot. In about a month he had worked that up to $10,000 playing heads-up no-limit hold'em, and that's when he decided to make the switch to $0.25/$0.50 PLO. He ordered some books on the game, including Bill Chen's Mathematics of Poker, and within six months had worked his bankroll up to $100,000! He went on to play in the $25/$50 PLO games and the rest as they say is history.
Thus far 2013 has proved an exceptionally good year for "Odd_Oddsen" as he is up nearly $3 million online as of July 13. On PokerStars, which is where he learned to play, "Odd_Oddsen" is up $1,553,930 in 78,193 hands spread across 1,514 sessions, while on Full Tilt Poker he is up $1,258,714 in 95,792 hands over 977 sessions.
"Odd_Oddsen's" biggest hand ever, at least the biggest he won outright (he split one that was $256,156 on November 2, 2012), occurred in a six-handed $200/$400 PLO hand on PokerStars back on October 27, 2012. It began with "Axelf82" ($50,851) opening for $1,200 under the gun and "Odd_Oddsen" ($183,433) called from the cutoff. From there "bernard-bb" ($80,000) called from the button, "1Il|1Il|1il|" ($108,924) three-bet to $6,400 from the small blind and "Axelf82" folded. "Odd_Oddsen" then four-bet to $23,300, "bernard-bb" folded and "1Il|1Il|1il|" made the call, bringing about a flop of 5♠J♥7♦.
"1Il|1Il|1il|" led out for $46,795 and then called off his remaining $38,929 after "Odd_Oddsen" moved all in. The 3♣ was put out on the turn followed by the 4♣ river and "1Il|1Il|1il|" tabled the 9♣J♣K♦10♥ for a pair of jacks. "Odd_Oddsen" then tabled the A♣A♠K♣8♥ for a pair of aces, which was good enough to win the $220,643 pot.
PokerNews spoke briefly with "Odd_Oddsen," who prefers to disassociate his real name with his online alias, while he was in Las Vegas for his first-ever World Series of Poker.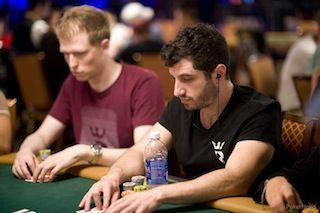 How did you get connected with Phil Galfond and his Run It Once site?
He actually contacted me on Two Plus Two and we kind of took it from there. He wanted me to make training videos.
You recently went deep in a 2-7 tournament and tweeted that you fell in love with that game. Why is that?
I have so much fun playing 2-7, both online and live as well. I haven't played much 2-7 at all. I've played mostly heads up and not many hands, so playing six-max, I really enjoyed six-max.
Do you think you'll be playing more of it in the future?
Yeah, probably. I'm not that good right now, but I learned a lot during the first and second day [of the tournament]. I was at some really tough tables with some of the best 2-7 players in the world, so you kind of just pick up things really fast when you're playing against the best. I think I learned a lot while I was playing.
We picked up wind that you were playing soccer while in Vegas. Is that true? Are you an athletic competitor?
I played soccer, yeah. I was playing soccer in Norway until I was 18. I played pretty seriously, but I didn't improve more so I just quit it.
You just played in your first WSOP. What're your thoughts on poker's premiere event?
I think it's really fun and enjoyable. I'm not that much of a traveler, but I really enjoy being in Vegas. You can play cash games live, and I kind of enjoy grinding. The only thing is if there were big online games going back at home it's kind of a bit stressful since I can't play here. I like it though.
Back in June you won over $1 million in 11 hours. How did that feel?
It was surrealistic. It didn't feel real for me, it was just chips on a screen. You see your balance go up but I didn't feel anything. Maybe the day after it kind of sunk it.
[x] Legit brag, just won $1m in 11hours playing online poker. [x] Off it goes from my bucket list http://t.co/sgoEt5hac9

— Odd_Oddsen (@Odd_Oddsen)
That was your biggest win ever?
Yeah.
What was your biggest loss ever?
It's about $350,000.
You can read more about the online exploits of "Odd_Oddsen" in our weekly Online Railbird Report.
Get all the latest PokerNews updates on your social media outlets. Follow us on Twitter and find us on both Facebook and Google+!
Executive Editor US, PokerNews Podcast co-host & 2013 WSOP Bracelet Winner.