Online Chat: Alexander "PostFlopAction" Kostritsyn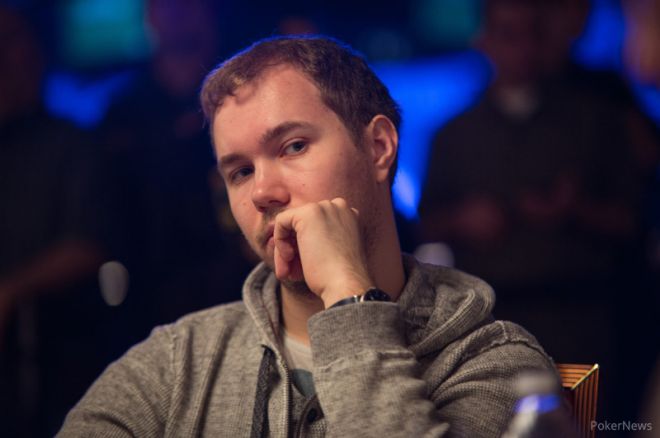 If you're a fan of poker, you should know the name Alexander Kostritsyn. The young Russian has $2,935,244 in live tournament earnings dating to 2006, and while that's an impressive number, he has won almost that much playing online here in 2013 alone. As of our last Online Railbird Report, Kostritsyn, who plays on Full Tilt Poker under "PostFlopAction," has $2,714,965 in winnings from 63,267 hands over 887 sessions, making him the year's third biggest online winner.
Kostritsyn learned to play the game through his interactions with StarCraft players and then burst onto the poker scene in 2008 when he topped a field of 780 players to win the Aussie Millions for AUD$1.65 million after defeating Poker Hall of Famer Erik Seidel in heads-up play. Kostritsyn, who was just 21 years old at the time of the win, went on to add some other impressive scores to his live résumé including first in the 2011 PokerStars Caribbean Adventure $10,000 No Limit Hold'em High Roller Six Max for $263,840, fourth in the 2010 World Series of Poker $10,000 NLHE Heads-up Championship for $219,969 and 52nd in the 2010 WSOP Main Event for $168,556.
While his live tournament accomplishments are impressive, Kostritsyn's bread and butter is playing on the virtual felt, and his online exploits are legendary. One story involves Kostritsyn's friends betting that he couldn't run a $1,000 bankroll up to $100,000 within a week. Kostritsyn accepted and one day later entered a $1,000 buy-in event that he promptly won for $89,000. He won the remaining $11,000 shortly thereafter.
Kostritsyn used to be primarily a high-stakes pot-limit Omaha player, but in recent years he's made the transition over to limit mixed games. He has a 2010 World Championship of Online Poker (WCOOP) title to his credit when he won the $1,000 No-Limit Hold'em Two-Day event for $269,284.60 on PokerStars, where he plays under "joiso."
He currently sits 13th on the list of HighStakesDB's all-time cash-game winners with nearly $4 million in online earnings. That number is likely to continue to grow, especially if he can continue to dominate like he has in 2013. He had two million-dollar wins in February, which you can read about by clicking here and here.
At the 2013 WSOP, PokerNews caught up with Kostritsyn, who had skipped the series in 2012 due to the birth of his daughter.
PokerNews: Is it a big decision for you to forgo online cash games for the WSOP?
Kostritsyn: Actually, I like the WSOP. I come to Vegas almost every year except last year because of a baby. I like to change and switch from live poker to online. I don't play any European Poker Tours or World Poker Tours, just the WSOP. It's the only chance I get to play live and hold real cards. It was a nice switch. Also, there wasn't too much action when I was leaving. Now there is, but it's too late now.
Also my family and I were going to travel in the United States for a bit. Altogether it wasn't a choice at all. I was for sure coming. My family and I were going to come together here, but there was a problem with the visa. We had to delay like three weeks, so for two-and-a-half weeks I was alone by myself here and then my family came. It was really cool to see them. My daughter had grown up—it is just two-and-a-half weeks but it was like 7% of her life. That's a lot I missed.
Is it fair to say that your life has changed quite a bit since you had a baby and became a family man?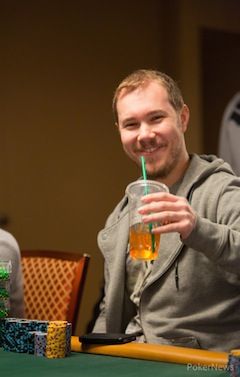 Yeah.
What's life like back home trying to juggle a family while being a successful online pro?
After we got the baby we moved to our original city where our parents live so we could get some help with the baby and see friends. Just more family stuff. Being in Moscow with a lot of traffic where we cannot do anything. Even if we need an urgent doctor or something it just takes a lot of time. So we moved there, finished our house and are very happy with that.
Usually I just go upstairs to my computer, open all the tables and wait for the games. I go downstairs to be with the family and if there's a beep saying that somebody came I run up to play if the game is good. Otherwise I'm out of the game all day.
What is your favorite game to play online? It seems high-stakes versions of each variant are springing up on an almost daily basis.
Back in the day it was pot-limit Omaha, but like two or three years ago I almost quit the game because there was not much action for me. Nobody played me or they were just too good for me. So I could sit and wait for a week or two and get like seven hands. Not enough.
So meanwhile I was learning mixed games and moved there maybe two years ago. Now I just play mixed. Wherever there's action in whatever limit game it is I'm there. Deuce-to-seven, Omaha Eight or Better, 8-Game at the beginning of the year, that's it. I'd play some PLO probably but I need to get in shape. I'm not good enough, not even close now, but I can work on it.
Who are some opponents you enjoy playing online, be it for the challenge or because they give you action?
I like to play against a lot of players who are pretty fast, ready to play long sessions and are flexible with the games. For example, they don't say "I only play this game, only heads up, only for a certain amount of time." Viktor "Isildur1" Blom is one of them. He just quits whenever he wants, he says he'll play just this game, and when he's winning he just dictates the rules. I don't like that.
For a long time you were leading 2013 at the year's biggest online winner. Is that something you pay attention to and is important to you?
I've been checking it sometimes, the last time I checked it was before I left. It's important definitely, but nothing I can really do about that. It wouldn't change my game or game selection anyhow. It's nice to be there but it doesn't make a difference. I[My winnings are] actually not very big for those stakes, it's like, I don't know, 700 big bets or something.
What's the most you've ever won in a day?
It would be over a million. Losing, the same.
Get all the latest PokerNews updates on your social media outlets. Follow us on Twitter and find us on both Facebook and Google+!
Executive Editor US, PokerNews Podcast co-host & 2013 WSOP Bracelet Winner.