Online Chat: Jesse "OnTheMac" McKenzie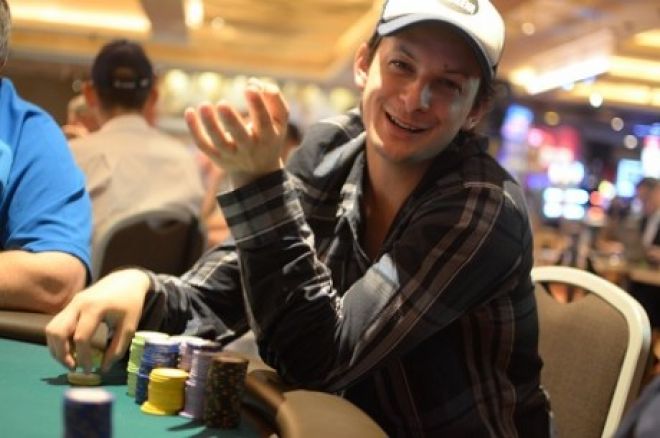 Ever since Joe Hachem won the 2005 World Series of Poker, poker has been going strong in the land down under. Australia is home to the popular Aussie Millions, which just celebrated its 11th year at the Crown Casino in Melbourne, and is also home to some formidable online players like Jesse "OnTheMac" McKenzie.
A regular on PokerStars for years, McKenzie has lifetime online earnings of $959,952, which include a win in the $215 Sunday Million back on July 10, 2011 for $179,678.88 — his largest career score. What that number doesn't take into account is the untold thousands the Sydney native has won playing cash. In addition, McKenzie has $140,478 in lifetime live earnings, which include runner-up finishes in the 2010 Australia New Zealand Poker Tour (ANZPT) II Sydney AU$300 Tony Hachem Event and the 2011 ANZPT III Adelaide AU$2,185 Main Event for AU$12,648 and AU$99,260, respectively.
McKenzie was kind enough to sit down with PokerNews to be a part of the popular Online Chat series, which seeks to introduce readers to the unsung heroes of the virtual felt.
PokerNews: We had the chance to get to know you in Melbourne during the Aussie Millions, but for those who might not know you, can you tell us a little about yourself?
McKenzie: I am 28 years old and studied commerce and marketing in Sydney. I am the oldest of two boys and have worked in sports clubs in Sydney. I worked behind the bar as a poker machine attendant and as a supervisor. I also did a marketing internship in Makati City in the Philippines, which was sponsored by my university. My dad used to work for QANTAS airlines, so I was fortunate enough to travel around Australia and Asia as a kid under 18, which included Japan, Philippines and New Zealand. When I finished high school, I took some time off to play competitive bowls and played for Australia U25's in Hong Kong and New Zealand. I spent many hours in bowling clubs working, competing and chatting with a wide cross section of ages, ethnicities and backgrounds. It was through bowls I got into poker as the club president had a home game, and the club ran games.
Once you learned poker, where did things go from there? Likewise, how did you get involved in online poker?
Through bowls I was accepted into the New South Wales Institute of Sport, and I trained in the same gym as our Olympic swimmers and gymnasts. I had access to the best sport psychologists and experienced sports managers who helped with goal setting, training plans and letters for [university] scholarships, and I had time off for state and national competitions. One of my tournament trips included going to country NSW to DUbbo, where I got to meet Bradley "Baza88" Bower.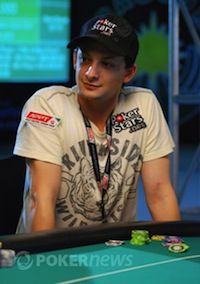 Brad helped me immensely, mainly through Skype. I would post-hand histories and ask about tournament situations. I had already logged 10,000 games of sit-n-gos, which I had ground up from the $27 my good friend Ash Cartwright sent to me. I would later move in with Ash and a few other creative- and business-minded people, and this would set me up for taking things to the next level. I basically had a strategy of grinding up from sit-n-gos, use profits into bigger tournaments, and then satellite into live $2,000 ANZPTs. After one year of not cashing and a couple of deep runs online, I thought I would head down to the Aussie Millions in 2011 and play mostly cash.
What are your games of choice online and why?
Online for the last few years, it was on PokerStars playing evenings all week, then transitioning to Monday morning grinds, which is Sunday in the United States. It took a while to get used to that, but now I mainly play cash on European sites and occasionally play a Monday session. I still travel around Australia with my girlfriend and play both online and live series like the Aussie Millions. I had a live no-make-up deal.
Can you describe your progression through the stakes? Did you practice strict bankroll management?
Live, I was playing with money I made from bowls and working, but my online bankroll was a definitive grind as I wanted to prove to myself that I could be a consistent winner. I started playing $3 18-man online tournaments, then 45-man, followed by 180-man. I moved up gradually to $6.50, then $15, then $30s and $60s on PokerStars.
Your largest online cash came when you won the $215 Sunday Million on PokerStars back on July 10, 2011 for $179,678.88. What did it mean to you to take down that title or was it all about the money?
I was on holidays with family and friends, and it was a great day, as you can imagine, winning with no deal and doing it with friends in Seville, Spain. It was awesome, too, because Bradley "Baza88" Bower also won the Sunday $215 2nd Chance on the same day. I also learned so much from Tom "Tollgate" Grigg, Tim "Weygang" English, both Cohen brothers — Hugh ("Jackovich") and Jules ("intimad8tor'') — and my cousin Mike ("arietm").
It helped me go on more holidays, play any tournament I wanted, but I still had some responsibilities and tried to adhere to good game selection. For example, I satellited into the WCOOP $10K High Roller and took the tournament dollars. I would rather outlay that $10K by playing a hundred $109 tournaments in the evening than playing one of the toughest fields on earth.
You've mentioned that you played a lot of PokerStars, but now play cash on many European sites. Can you elaborate?
After missing out on PokerStars Team Online, I broadened my scope to having the majority of my play on 888, PartyPoker and Ongame. I play short-handed and heads-up cash, both no-limit hold'em and pot-limit Omaha. I actually really enjoy short-handed PLO. The best games I have ever played online and live have been short-handed PLO up to $25/$50, and believe me, the games had to be good for me to play that high.
What's the live poker scene like in Australia?
The live poker scene in Australia is amazing. We have a huge pool of pub poker players feeding into $1,000/$2,000 live tournaments and a well-run satellite system by Crown Poker and the major sites feeding our main events. In Australia, our average per adult spending on gaming is $3,400. Aussie's love to have a punt. They're not scared money, and are inherently risk takers. Overall the live tournament scene is healthy along with private and casino cash games. I can't wait for MAP poker or a form of multi-tabling live to take off here like at ARIA Poker in Vegas, that is just perfect. We also have a bit of a continued mining boom going on, so there are a lot of young males with highly disposable incomes.
We've seen you on the Australian poker circuit over the years. How do you go about deciding what events to play?
I have regularly played $1,000/$2,000 events in Australia/Asia since 2010, and I usually go with ANZPT or APPT events, as they have great satellites into the main events. I usually won't travel more than an hour for an event unless it's a $1,000 buy-in or more. We have cheap flights, but unless there is a re-entry or repercharge, I feel it is better to outlay $1,000 online with less variance. I tend to mix in a holiday, road trip or have an event as a stop off on the way to somewhere.
In February 2011 you finished as runner up in the ANZPT Adelaide Main Event for AU$99,260. Were you proud of that accomplishment or upset that you didn't capture the title?
I came second to a good friend of mine, Octavian Voegele. I don't feel bad at all, because three-handed I had the chip lead and locked in $127K. I also had 25% of third-place finisher Ian Parnell, and they got $90K each. We played for $5,000 and the title, and my mate who was definitely a better heads-up player, defeated me. I have no qualms or concerns about my decision especially after losing two flips immediately after cutting the deal. That was a great experience and really kicked off good things, really gave me belief in my game, and the roll to crush and push harder.
What the story behind your screen name, "OnTheMac"?
I created this screen name while I was training at the New South Wales Institute of Sport. I was at my girlfriend's parents' place at the time, and her dad had PokerStars on his computer. I had days off [university] and felt like playing. I have always called my dad's mum and dad "Nanna Mac" and "Poppa Mac," respectively. Also, we had just been to the races that weekend, so I wanted it to be like a horse you could barrack for in a race. For example, "C'mon 'On The Mac', c'mon the Mac, you know, bring it home, baby!" So yeah, I had always dreamed of going big and grinding it up from nothing and traveling around the world doing what I love. Essentially, it is a competitive drive at the essence of what "OnTheMac" is, fighting on past the point when you think you are gone and pushing that bit further.
What's next for you regarding poker?
I am just getting ready for ANZPT Sydney, WSOP APAC, and a Pacific Island cruise in between with my girlfriend Nicole.
Check out this interview with McKenzie from the PokerNews archives:
Get all the latest PokerNews updates on your social media outlets. Follow us on Twitter and find us both Facebook and Google+!
Executive Editor US, PokerNews Podcast co-host & 2013 WSOP Bracelet Winner.