Online Chat: Lim Yo Hwan (AKA "BoxeR") Making the Transition from StarCraft to Poker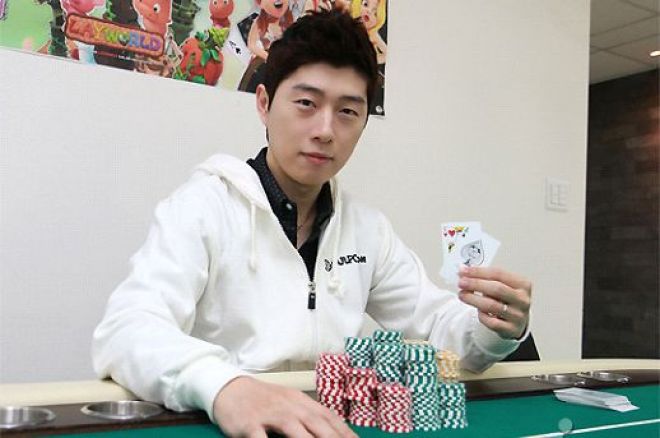 You might not be familiar with the name Lim Yo Hwan, but you may recognize him by the pseudonym "SlayerS_'BoxerR'", or just "BoxeR" as he is more commonly known. That's because he is widely considered one of the most successful StarCraft players in history, and if he has his way, he will obtain a similar status in the poker world.
The 33-year-old is an e-Sports superstar in his home country of South Korea and throughout Asia, an area of the world that has embraced video games but not so much the game of poker. In 2012, "BoxeR" stepped away from the world of StarCraft due to health concerns (believe it or not gaming as much as he did puts a great deal or wear and tear on the body – especially the arms, shoulders, and spine), and now he hopes to follow in the footsteps of Bertrand "ElkY" Grospellier and transition into poker.
For more on "BoxeR's" StarCraft accomplishments, which are numerous, check out his Wikipedia page.
On Dec. 6, 2013, "BoxeR" signed a deal to represent Fulpot Poker, and earlier this year he made his first venture into the world of poker at the Macau Poker Cup. Amazingly, he finished in eighth place in the first live tournament he ever played – the HK$1,500 No Limit Hold'em Turbo for HK$9,200. In a week, "BoxeR" will be at the APT Cebu for his second-ever tournament.
PokerNews recently had the opportunity to speak with "BoxeR" to talk a bit about his transition into the poker world.
PokerNews: What inspired you to leave the world of StarCraft behind and become a professional poker player?
Boxer: I believe that passion is what makes someone become the best in the field that he or she may work in. Even though I was actively competing as a professional gamer for 13 years, I still felt that I still had the passion to give for the game, and I still had the drive to compete.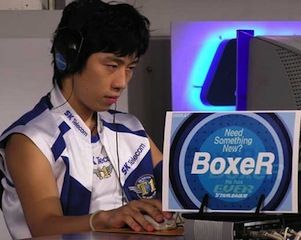 Right after I stepped down as a competitor, an opportunity presented itself to coach for a game team for a year. After coaching for a year, I reflected back on the coaching position and for some reason, it didn't trigger the same passion that I once had as a player, no matter how hard I tried, I ultimately resigned because to me no passion meant no success.
After resignation, I felt the need to take some time off to recuperate my body. While rejuvenating through exercising and resting I was thinking "what should I do next" and that is when I met CEO of Fulpotpoker Kyle Son through a friend. I have always enjoyed poker and I knew "Elky" became a world-class poker player, so it always kept my constant interest.
During a meeting with Kyle, he told me that Texas hold'em is a mind sport that is enjoyed by people around the world, and he specifically measured out the future plans for me. And since I have enjoyed poker so much, there was no reason for me to turn down the offer.
When and how did you learn to play poker?
After hanging out with my friends graduating high school. I was first introduced to seven-card stud. Before this I only knew how to play UNO or traditional Korean card game but after I found out seven-card stud it opened my eyes to a new world. This new game frequently brought my friends and I together to socialize with each other.
What sort of games and stakes do you enjoy playing online?
I only play small stakes because I have been playing poker seriously for [a short time]. Small sit-and-gos and tournaments are what I have been mainly practicing.
You've decided to represent Fulpot Poker, Asia's No. 1 social poker platform. What inspired you to join forces with them?
Texas hold'em is beloved everywhere in the world but poker and gambling in general is frowned upon by the society in Korea. I believe that Fulpot Poker is the front-runner of introducing the game of poker to Koreans as not a game that only contains the attributes of gambling but a game of skill and mental contention between people.
What similarities do you see between poker and StarCraft?
StarCraft and Poker require understanding of opponent's tendency and style of play. For an example, to be a successful StarCraft player, one must pay close attention to opponents' previous matches to analyze their strategies, and tactics in order to come up with the best counter plan.
How about the major differences?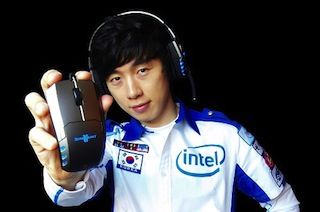 In StarCraft you are playing other players by using computer and viewing monitors but in poker there is much more human element, because there is only my opponent and myself when I'm playing. Nothing more.
What has been the most difficult thing about transitioning from StarCraft to becoming a poker pro?
I'm not a player who depends on my natural talent. I always have been a person who is the first person in and last person out. I always have been a type who practiced a lot to get better. At the moment, I represent Fulpot as a public relations and shoot a reality TV show in Korea. This consumes a lot of my time to practice and I can only get shorter sessions of poker here and there. Right now, I just would like to have more time to practice in a peaceful and relaxing environment. Nothing would make happier.
Bertrand "ElkY" Grospellier was a former StarCraft player to turn poker pro. Have you ever met Grospellier?
I only have met "Elky" when I was playing him while I was a professional gamer, but we didn't have a chance to be acquainted. I regret that I never had chance to know "Elky" because currently I take him as my role model.
Have you had the chance to play poker against him?
I sat at the same table in a tournament with him online. I was too focused on his presence at the table and I totally neglected other players' tendencies, and I got knocked out of the tournament very quickly.
Your StarCraft accomplishments are great — you were even voted by MTV as one of gaming's top ten most influential players. Do you have any goals for the poker world?
A lot of people are disappointed because I'm leaving the world of StarCraft as a coach and they will not be able to see my game. However, I will be coming back not as a coach but as a poker player. My fans will be happy to see my growth as a player and competing fearlessly on the green felt.
Do you hope to introduce online poker to players in South Korea and throughout Asia?
I wish that Texas hold'em becomes accepted by the society as a form of mind sports, not as a game of gambling. And when this happens it doesn't matter if it's online or offline, this issue will be solved by itself not only in Korea but also all across Asia.
Do you plan to play in any live poker events? If so, which ones?
One of the perks of Texas hold'em is that there are more events than StarCraft. I'm planning to travel to as many tournaments as my body will allow me to.
Will we see you at the 2014 World Series of Poker?
Where would I go besides the biggest and best poker tournament in the world? I think it will be a great experience and I will do my best to prepare for it. I will see you guys in Vegas!
*Lead photo courtesy of inven.co.kr.
Get all the latest PokerNews updates on your social media outlets. Follow us on Twitter and find us both Facebook and Google+!