Online Chat: Casey "bigdogpckt5s" Jarzabek on Back-to-Back Sunday Million Final Tables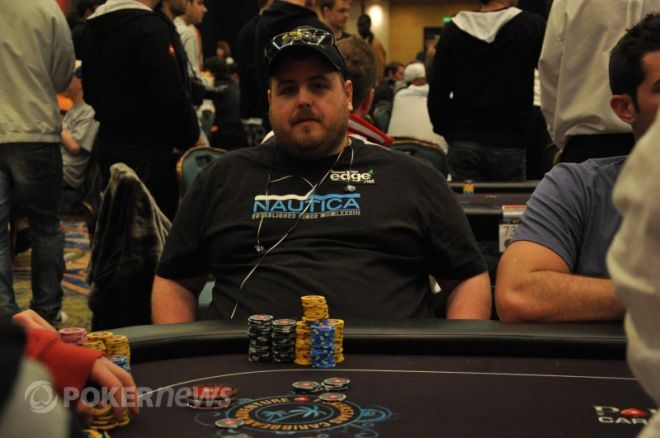 Right now, is anyone hotter in the online poker tournament world than Casey "bigdogpckt5s" Jarzabek? The answer is likely no. The 39-year-old from Saint Catharines, Ontario, won the Sunday Warm-Up on PokerStars last October and followed up that win by making back-to-back final tables in the PokerStars Sunday Million over the past two weeks.
In October, Jarzabek entered the final table of the Sunday Warm-Up with the chip lead but experienced rough going early on. Once, when he dwindled to a 15-big-blind stack, a shorter stack shoved on the button, and the player in the small blind called. Holding A♥J♠ in the big blind, Jarzabek moved all in and was up against the button's K♣8♣ and the small blind's 9♥9♦. Then the board rolled out A♠5♦2♥4♦10♦ to give Jarzabek a pair of aces that brought him back into contention.
A three-handed deal was made, and despite being the short stack at the time, Jarzabek locked up $83,000 and then battled back to take down the title. In the final hand, he four-bet with A♥7♠ and his opponent, "TTycho,", called all in for about 35 big blinds with K♣Q♠. The board ran out 8♠7♣6♥6♦A♣, and Jarzabek emerged victorious.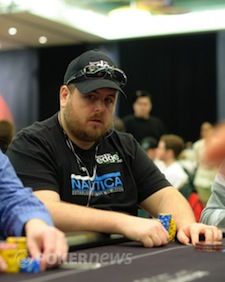 PokerStars Sunday Warm-Up ($500K Guaranteed)
| Buy-in | Entrants | Prize Pool |
| --- | --- | --- |
| $200+$15 | 3,395 | $679,000 |
| Place | Player | Prize |
| --- | --- | --- |
| *1 | Casey "bigdogpckt5s" Jarzabek | $83,000 |
| *2 | TTycho | $82,063.50 |
| *3 | 4betUr3bet | $77,000 |
| 4 | aleksandr274 | $39,042.50 |
| 5 | Mr. OPW | $28,857.50 |
| 6 | FRAMEKINGS | $22,067.50 |
| 7 | wulko333 | $15,27750 |
| 8 | punkrott | $8,487.50 |
| 9 | BeSje | $5,432 |
*denotes three-handed deal
Winning was a great way to end 2012, but Jarzabek didn't stop there. He kicked off 2013 with two large scores. The first cameon Jan. 13 when he made the PokerStars $215 Sunday Million, which drew 7,419 entries and created a prize pool of $1,483,800. A four-handed deal struck at that final table saw Jarzabek bank $137,488, and even though he eventually finished in fourth place, he took home $25,000 more than runner-up "Chaz D 87". Amazingly, Jarzabek was back at the final table a week later and finished in third place for $118,154 as part of a five-handed deal.
PokerNews recently spoke with Jarzabek to talk about his recent success, his start in poker, and much more.
PokerNews: How does it feel to make back-to-back Sunday Million final tables on top of winning the Super Tuesday less than two weeks ago?
Jarzabek: It's a pretty amazing feeling, especially because so many of my friends and Tournament Poker Edge members were on the rail sweating me for the Sunday Millions. I really wanted to get back to grinding this year, and when I chopped the Super Tuesday, I just kind of knew that I was back. I was in the zone and felt like I was playing really well. Obviously, you have to run a bit good, too, but I also felt like I was playing well. I'm looking forward to reviewing all three tournaments for TPE, so people can sort of see the ride from my perspective all the way through.
Where does this rank for you as far as your poker accomplishments are concerned?
As far as poker accomplishments it's right up there. I have a couple FTOPS titles. One of them was my biggest score to date—the $300 buy-in $1.5 million guarantee—but this one is very, very special, for sure.
You're in the early lead for Online Poker of the Year. Given your hot start, is this something you'll look to build on as the year progresses and make a run at that title?
Online Player of the Year is something that used to consume me. I finished top 10 two years in a row, including in 2011 when I lead for the first 11 months of the year, and then fell apart in December. It's not a road I want to get back on. It's great to be leading but my son has just turned a year old and I realize there are other things in life than poker. So I don't think you will be seeing me compete for Online Player of the Year.
Can you tell us little about yourself before you got into poker? How did you learn the game?
I was working in a factory doing inventory control and data entry when my company decided to play a charity baseball tournament. I decided to slide into second base in the first inning of the game and broke my ankle in seven places. I have had four surgeries on that ankle and was laid up in bed for a long time. I decided, "What the heck I need something to do. Let's play some online poker." I immediately had some success and have never heard an alarm clock since.
What's the story behind your screen name "bigdogpckt5s"?
The name bigdogpckt5s doesn't have much of a story. I have always been a big man. And by big I mean fat [laughs]. So people have called me the "bigdog" for as long as I can remember. When I won a live game once, I won it with 5x5x and someone said "bigdogpckt5s". It just stuck. Some people assume I named myself that for the PocketFives website, but if you check back, I had that name before that site was launched.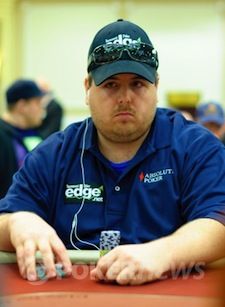 What has it been like being an online poker pro since Black Friday? What are some of the major differences that you've noticed over the past year and a half?
Being an online pro since Black Friday has changed multiple times. When Black Friday first struck, it was like taking candy from a baby. The Euros at that time played in my mind a very exploitable aggressive style to the point that it was reckless. I immediately had success. One Sunday right after Black Friday, Full Tilt Poker had its multi entry brawl and $750K going. I chopped the brawl that day for I think $140K and went deep in the $750K, as well. I think I got like twelfth. Those were huge fields (approx. 10.000 players each) but it was just exploitable. Now it's much tougher again as people have adjusted and all the really good sickos from the U.S. have relocated and the fish from the U.S. have not. So the fields are pretty tough these days.
You started off playing on Absolute Poker. Did you still play there when Black Friday hit? If so, did you lose a great deal of money on the site?
I did start on Absolute, and I was playing there when Black Friday hit. I was actually signed by UB, so I had heaps in there. And no I didn't get any of it back. It's a real crappy situation.
What's your opinion on Full Tilt Poker now that it's back online? Do you play there? Why or why not?
I love Full Tilt Poker being back. Before Black Friday, Full Tilt was my bread and butter. I had better results on that site than any other site I played. So yes, I'm playing there again. I haven't had any real big binks on there since its return, but I'm hoping it changes now that I'm on a heater!
You represent Tournament Poker Edge, as well as Lock Poker. What can you tell us about representing both of those companies?
Being part of Tournament Poker Edge is pretty much fulfilling a dream. When I first was brought into the company before it launched, I loved the idea of building something from the ground floor up. It's been an amazing journey with some tough times (Black Friday), but so many amazing members and now friends have come of that site. I can't wait to review my hand histories from all three wins for the TPE members. A lot of them are excited to see them, and they are like family to me so I can't wait to share what I did with them.
As for Lock Poker, I have been a Lock Pro Elite for some time now. We've had our challenges with the move to the Cake Network and now Revolution. It's been a bumpy ride. Sometimes I get some flack from the online world for representing the site, but they don't realize all the pros are trying to make it better. There are a lot of logistics that people don't always see and understand. It's been a challenge but we're hoping to eventually get all the software and payment issues resolved to the point where it's real smooth. Trust me, as a pro, and I can speak for the other pros there, we want the issues resolved as much as anyone.
You've got live scores dating back to 2006, but no massive ones. Is playing live something you enjoy doing?
As for live scores, I really think I enjoy live, and I will have a big live score sooner or later. However the truth of the matter is, I just don't play a lot of big live buy-ins. I have only played the World Series of Poker Main Event twice, I have played maybe five or six $10Ks in my life. It's not a huge sample size by any stretch of the imagination. I have a couple WSOP Circuit final tables and a second in a World Poker Tour prelim, but my sample size is just small. It's easier for me to play from my home here in Canada than travel around playing live. I will be spending four or five weeks in Vegas again for the WSOP. Here's hoping I break through! My best finish last year was a 24th in a $1,500 dollar event.
It's obviously been asked a thousand times before, but for you, what are the biggest differences between live and online? Likewise, what do you like most about playing online versus live and vice versa?
The biggest difference between live and online poker is the quality of play. Since I play mostly high stakes MTTs online the quality of play is so much better than live fields. In general live fields are ridiculously soft comparably. The big issue for me is investing two or three days in a live tourney to min cash. Seems absurd when I could have played 100 MTTs in the same time frame online. So it gets frustrating for me live.
What's next for you as far as poker is concerned?
As far as poker is concerned, my passion for the game has returned. I want to get a good mix of family life and poker, so that I don't put out that flame again. I took the last year off from poker because I was essentially burned out. I'm back, I'm on fire and motivated to play. So I want to keep a good balance to keep that spark alive.
Interested in getting in on the action? Check out our PokerStars review page today and take advantage!
Get all the latest PokerNews updates on your social media outlets. Follow us on Twitter and find us both Facebook and Google+!
Executive Editor US, PokerNews Podcast co-host & 2013 WSOP Bracelet Winner.