'TheCheshire' Shares How Winning Run It Once leadRboards Has Help Him Grow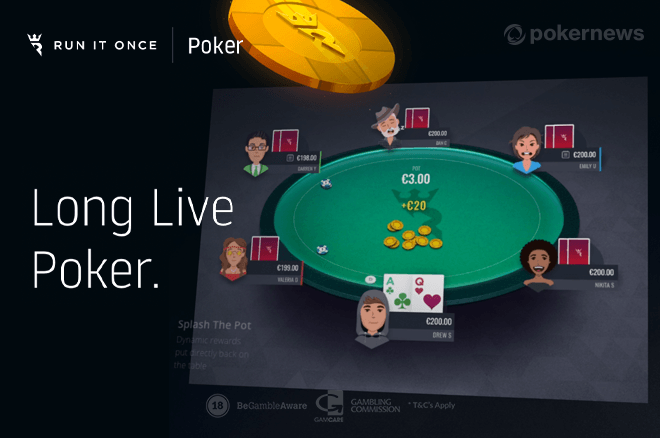 Run It Once Poker has defined itself as the go-to online poker room for ring game players. This is in no small part due to the amazing promotions running all year long at Run It Once Poker including off-the-charts rakeback and lucrative leadRboards.
The leadRboards are typically weekly affairs where cash game players can compete a similar stakes and games for prizes across several leadRboards. There are also dedicated SNG Select leadRboards as well also broken out by stakes.
Sometimes these leadRboards can offer monthly prizes and as is the case this week, daily ones as well.
One player stands out above all the rest in 'TheCheshire' as this player has won the €50 NL leadRboard more than 10 times including four times where he also won the €10+€20 NL leadRboards as well.
'TheCheshire' shared with PokerNews his humble beginnings in poker and how the leadRboards help fund his growth in the game.
100% Deposit Bonus up to €600 at Run It Once
Receive a 100% bonuses on all your deposits for the first 30 days up to €600 when you sign up through PokerNews
Humble Beginnings
It was a humble beginning that will be familiar to many for 'TheCheshire' as he was introduced to poker by friends and quickly wanted to improve.
"I first started playing poker in 2008 in those infrequent $5 shorthanded freezeouts it was common enough to run into as a kid in the United States," 'TheCheshire' said. "Some friends of mine I skied with introduced me to it; though I was well aware of poker and played a fair amount of other card games with the family. I was rather chagrined to not know how to win as I knew it was a skill game and I was the nerd in the group. The next freezeout we played a few months later went substantially better - I seem to recall getting second for my buy-in back and understanding who was terrible at the game and who marginally knew what they were doing."
'TheCheshire' moved to Canada for studies and was able to move up stakes as time went on.
"From there I moved to nine-man turbo sit-and-go's on Full Tilt and micro-stakes MTTs while attending university in Vancouver," "TheCheshire" said. "I played on stakes a lot in the early days, somehow always managed to turn a profit. Played anywhere from $5 to $36 buy-in's. After a year break, I started again playing MTTs on Pokerstars. Built a roll from micro's and roller coastered my way around the $75 average buy-in (ABI) mark for a few years on my own roll and got tantalizingly close to very big scores but never quite finished the job."
A Return to Online Poker
Many players returned to online poker this past year as there were limited to no offerings for many in live poker for obvious reasons. 'TheCheshire' shared his reasons why he returned and chose to play cash games.
"I started playing on Run it Once in July of last year," 'TheCheshire' said. "I had quit playing online and was managing a kitchen. I kept playing live poker at the Edgewater and Parq in Vancouver for fun and a small amount of extra money - but kitchens are exhausting so I wasn't playing a ton of poker. When we couldn't play live anymore because of COVID I put my poker bankroll online and figured I could catch up and re-learn online poker again but cash games this time."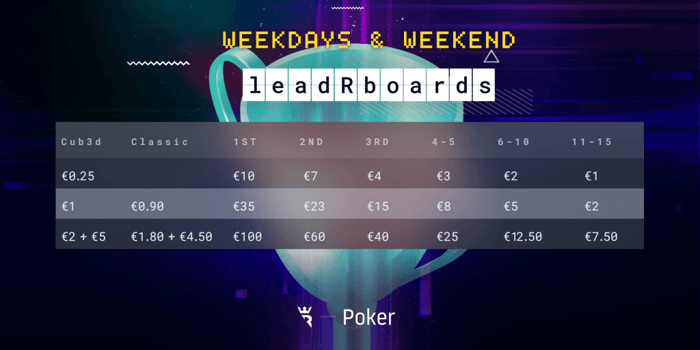 leadRboards Made All the Difference
Run It Once wasn't the only online poker room 'TheCheshire' focused on at the beginning. But he quickly realized focusing on Run It Once Poker would provide him the best immediate results in no small part thanks to the online poker room's leadRboards.
"I was a slight loser on PokerStars the first few months I was back online," 'TheCheshire' said. "I realized with Run It Once rakeback (in the form of leadRboards) if my win rate stayed similar, or even dropped substantially, I could be a marginally winning player."
'TheCheshire' starting small before moving up.
"As a challenge I started at the €4 NL Leaderboards," 'TheCheshire' said. "It took two weeks for me to get the 20 buy-ins I wanted to take a shot at the RIO €10+€20 NL leadRboard.
One Great Thing About leadRboards
Everyone might have their own reason why they like particular promotions. 'TheCheshire' shared his view about what makes the leadRboards so great at Run It Once.
"One great thing about the leadRboards is they allow you to take shots with a smaller bankroll if you are the type who likes to move up aggressively," 'TheCheshire' said. "As leadRboards are rake races and the pools are small at Run It Once your returns from leadRboard rakeback are lower variance - so even medium-sized swings are significantly dampened. I was playing the €50 NL leadRboards within a month and after winning them a few times I withdrew my roll and took a few months off of Leaderboards. I came back for the winter and played the €10+€20 NL and €50 NL leadRboards - occasionally managing to win both!"
leadRboards helped 'TheCheshire' Grow as a Poker Player
"The leadRboards and continued play online helped me buy PIO and a Run it Once Elite subscription to bring that win-rate to a more reasonable level so I wasn't relying on the amazing rakeback Run it Once provides nearly as desperately," 'TheCheshire said.
"That said, the increased study has made the mental aspect of winning leaderboards easier as I trust my game more and am willing to put in the hours even when the going gets tough! That said, they can definitely be a grind! I always remind myself that pretty much anyone going for these leadRboards must be feeling it as well. So my job is just to mitigate that as best I can and push the pool until one of us gives up. Then take a few weeks off after a month of leadRboards. I find by week 3 it's time to take a break."