Chris Brewer Transitions from Collegiate Runner to High-Stakes Poker Pro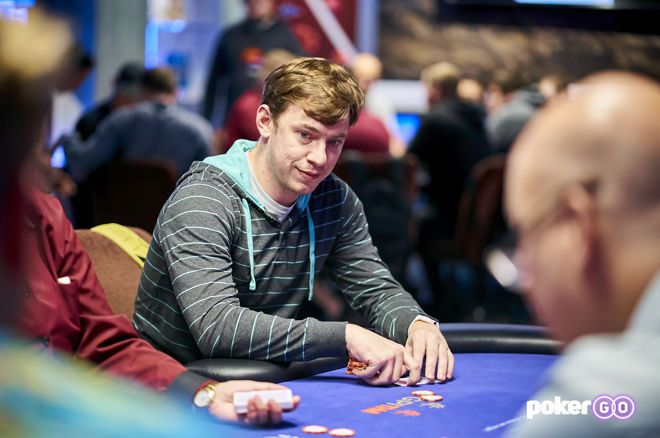 Not many experiences can ready you for the high-stakes poker scene, but Chris Brewer's career as a collegiate runner at the University of Oregon has seemingly prepared him well for a life in pressure poker, especially during the US Poker Open.
After waking up early every day to compete with the best runners in the world, life in poker is relatively simple by comparison for the 27-year-old from California. The schedule is much easier and the grind is more rewarding, which made for a smooth transition into a poker career immediately out of college.
Brewer has been on a tear both online and in live tournaments, something that he has only recently started playing with more frequency. His massive online success includes a quarterfinal finish in the 2020 WSOP $10,000 Online Heads-Up No-Limit Hold Em Championship and a recent win in the $10,000 High Roller tournament during partypoker's WPT Online series in May.
Brewer has also run well on the live tournament scene, where he had three top-three finishes at the Wynn High Rollers series at the end of 2020, just before the PokerGO Tour kicked off at the beginning of 2021. Brewer went on to start the PokerGO Tour with momentum, beating 21 entrants in January to claim the $113,400 first prize in the third event on tour at the Aria High Roller series.
Brewer came into the 2021 USPO in third place on the points leaderboard with over $1 million in earnings on the PokerGO Tour and he is looking to make a run at Ali Imsirovic's top spot. He took a moment with PokerNews at the USPO and talk about the formula for his recent success.
What is the US Poker Open? Read all about the tour's history here
Q&A w/ Chris Brewer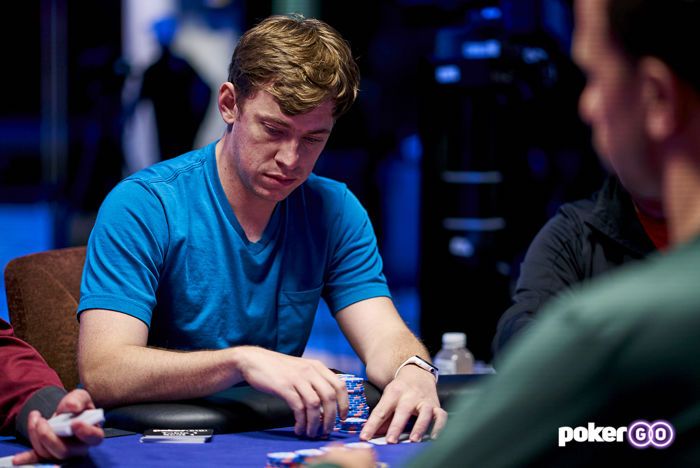 PokerNews: You come from a high-level running background, and that discipline seems like a big theme to your success in poker. How do you see that discipline from collegiate track and field carrying over to poker?
Chris Brewer: I always said that I think running is way harder than poker. You have to work way harder at it. I've always felt that whatever hard work you do in poker is so much easier than waking up in the morning and running 15 miles. Poker is much more relaxed.
Track and field at Oregon is a full-time, year-round job. There's always something to prepare for...
For sure. You have to watch your diet and you have to watch your sleep. Poker is not 24/7 like running. Making the right play is easier because I had to spend a lot of years giving up stuff to do running. So if I have to fold this hand it's no big deal. I never had anxiety playing poker. I would get anxiety running races. I always thought racing was more stressful than poker, and that background made everything easier.
The way you moved up in stakes throughout your career suggests that you are very goal-oriented. What goals have you set for yourself at this point in your poker career?
"Now it's just about feeling as good about my play as possible or trying to look at a spot and see if there is something I can figure out from that. "
It's tough because everything is so luck-based. I would love to win one of these high roller awards, but those goals are dangerous because you don't have control. Whether you win or not is completely out of your control. For a while, I just wanted to move up stakes, but I don't really have stakes to move up to now.
Now it's just about feeling as good about my play as possible or trying to look at a spot and see if there is something I can figure out from that. Maybe it won't show up in results, maybe it will, but I want to see if I can figure something out that I haven't yet.
You have been playing more high roller tournaments after a long career of grinding mostly cash games. What is the difference in preparation and lifestyle between the two?
Grinding live cash is completely exhausting. You don't get a day off. Yeah, we can choose not to play but if the game is good you suddenly still have to go play. Tournaments give you way more of a schedule, which is nice. And they're a lot more fun. With cash games, even if you win a bunch you still have to go play the next day. Tournaments are a lot more fun and competitive.
Prior to quarantine, you were mostly a high-stakes cash games player, but you found a lot of success online while tournaments were shut down. How did that year of online play set you up to have so much success in live tournaments now?
When quarantine happened, the play was online, so I thought. "Alright, I'm going to do this and see what happens." I went into it wanting to see how good I could get at poker, but I figured it would be dead and there wasn't going to be a ton of action. I didn't go in thinking I was going to be playing super high stakes. I just wanted to see what I could do. I definitely got a lot better in the last year, and there was definitely a huge jump in skill. I maybe ran as one of the hottest players in the world last year, and that helps too. I was super fortunate all of last year and it worked out really well.
Do you plan on trying to build on your online success in this summer's WSOP series?
I'll play anything $5,000 or above. It would be a lot of fun to win a bracelet.
For more on Brewer, follow him on Twitter @Chris_D_Brewer.
---
Related: David Peters wins second WSOP bracelet in 2020 WSOP $10K Heads-up NLHE, Brewer makes Top 8.
---
Remember, an annual subscription to PokerGO costs $99.99, but you can save $20 off by using promo code "USPO21" at checkout. Sign up by going here.
*Images courtesy of PokerGO.
Las Vegas-based PokerNews Live Reporting Executive, originally from Chicago, IL