WPT Champ Dennis Blieden Gets 6.5 Years for Embezzling Millions; Cites Gambling Addiction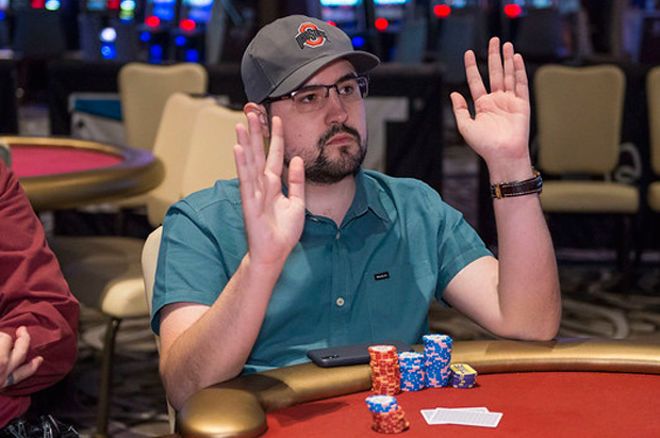 After many delays due to the COVID-19 pandemic, 31-year-old Dennis Blieden, who won the 2018 World Poker Tour (WPT) L.A. Poker Classic for $1 million, was sentenced to 6.5 years in federal prison this week after embezzling millions (originally stated as $22 million by officials) from Los Angeles-based digital company StyleHaul Inc.
In a 15-page letter to the Honorable Judge André Birotte, Jr. of the Central District Court of California prior to sentencing, Blieden laid out his side of the story citing an extreme gambling addiction and desire to impress poker's elite as contributing factors to his actions.
In 2019 as part of a plea deal, Blieden pleaded guilty to wire fraud and aggravated identity theft for embezzling $2.7 million, much less than the original charge, from 2015 to 2019 as controller and vice president of accounting and finance for StyleHaul Inc. He did so by wiring company money to his personal bank account, which he would then use to gamble and buy cryptocurrency.
Blieden's sentence is a little less than that sought in a Government's Sentencing Memorandum filed on May 26 where prosecutors advocated for "102 months [8.5 years], three years' supervised release, and the imposition of an order for defendant to pay $22,669,979.07 in restitution."
While he received a bit less time, Blieden will need to pay restitution.
Blieden Tells His Side of the Story
Represented by attorneys Gary Jay Kaufman and Noam Reiffman of The Kaufman Law Group, Blieden submitted a 15-page handwritten letter "with the intention of giving you background on who I was, who I am, and who I am capable of being. I also want to, to the best of my ability, explain what led to the events of the crime I am being prosecuted for."
In the letter, Blieden begins by offering a history of his upbringing in which he claimed to have been introduced to gambling at just three years old when his father taught him how to count using the game of Blackjack as the means to do so.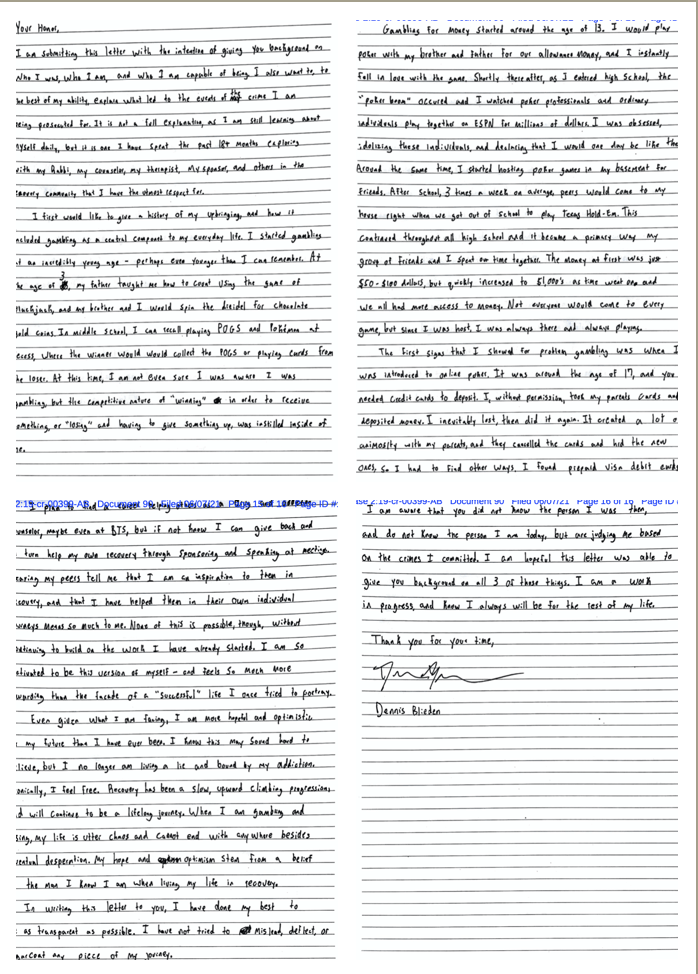 At age 13, he said he started to play poker for real money against his father and brother. While in high school, the "Poker Boom" occurred, and like so many others he fell in love with the game even more.
"I was obsessed, idolizing these individuals, and declaring that I would one day be like them," he wrote. From there, Blieden said he started hosting poker games and playing online poker, which he attributes to "the first signs that I showed for problem gambling."
Blieden claims that he deposited funds using his parent's credit cards without permission, then finding other ways to do so once they found out and cut him off. According to him, it was in college "things started to get out of hand."
It was then he started using amphetamines and became dependent. After graduating from Ohio State with a degree in accounting and finance, Blieden relocated to Los Angeles and in September of 2013 got a job with StyleHaul with an annual salary of approximately $65,000 a year.
"I was spending most of my paychecks gambling, plus taking out high-interest payday loans," he wrote. "These loans ended up totaling around $50,000 but I knew I could not ask my parents for help again."
Despite a friend at StyleHaul helping him out, Blieden continued to gamble recklessly, especially after making "a large amount of money in crypto-currency." It was at this time he entered the high-stakes poker community.
"I joined multiple online groups with some of the best players in the game, and for the first time in my life felt I was on the way to fulfilling a childhood dreams … My desire to belong with these guys would inevitably be one of my biggest vices, as I would go to any end to continue to climb and show them I belong … To me then, appearing to be successful and elite was more meaningful than being either."
"My plans was to take some money, gamble, pay off my loans, then put back the original amounts I took from StyleHaul back without ever being detected."
After losing his savings and a big downswing in the crypto market, Blieden's crime at SytleHaul began.
"Being so deep in debt with no way to pay, I felt I just needed a larger bankroll and I could make everything right," he wrote. "My plans was to take some money, gamble, pay off my loans, then put back the original amounts I took from StyleHaul back without ever being detected."
Obviously, things didn't work out as he had planned. "The amounts I stole increased exponentially, and the speed in which I stole increased."
By the end of 2017, Blieden had stolen more than $2.2 million, and it was a few months later that he had his seven-figure WPT win, which he referenced in the letter.
"This, looking back, had a huge impact on me mentally and was no doubt an accelerant in my gambling. I was now outwardly validated within the poker community and from my peers as being a professional gambler, so I did everything I could to keep that reputation alive. My desire to belong was so strong and misguided that I believed playing in the largest possible buy-in games would make me be more accepted. I was being invited to new private games, where millions of dollars were on the table at a time, and my bet sizing for online gambling increased to at least hundreds of thousands."
As Blieden's crimes continued, he stated that, at the time, he told himself if he were to ever get caught he would take his own life. In 2018, Blieden said he won over $2 million on an online slot machine only to lose it all back within 48 hours, which he claimed was the closest he came to suicide.
Even after being caught and confessing to his crime in March 2019, Blieden continued to gamble, claiming he owed a loan shark $800K. A month later, his relationship came to an end when his girlfriend was subpoenaed by the FBI, and a couple of months after that he traveled to Vegas to play the World Series of Poker. His trip didn't last long, however, as he was arrested by the FBI in his hotel room.
Blieden said he spent a few months in prison, during which time he played poker and tried meth for the first time, and eventually got out on bond. He was then on house arrest at his parent's home in Ohio.
After turning 30 at the end of September 2019, Blieden claims to have gone to his first-ever Gambler's Anonymous meeting, which eventually led to him seeking treatment with Beit T'Shuvah in Los Angeles. He moved into Beit T'Shuvah as a resident in January 2020 and states that since then has been working on himself, realizing that "if I become a better person, that gambling will not be something I even consider."
Blieden concluded: "I am so remorseful and not that same man as I write this today. I am fully aware that some of the decisions I made are unforgivable. I take full responsibility for the crimes I committed. I absolutely do not blame or try to excuse my actions with my addiction, or believe my addiction alone warrants a downward departure in my sentencing … I am in full acceptance of whatever prison sentence I am given, and I vow to make the best of my time inside."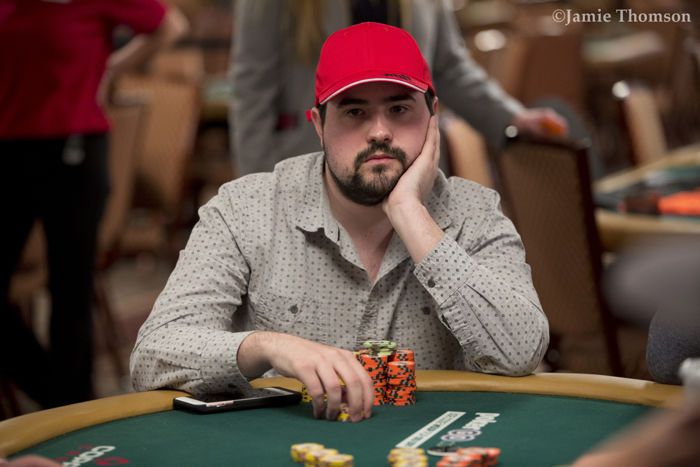 Blieden's Supporters Send Letters to Judge
According to another letter filed with the court prior to sentencing by residential treatment facility Beit T'Shuvah, Blieden entered The Right Action Gambling Program on January 6, 2020, and had "completed all levels of inpatient programming and moved to his own residence on March 4, 2021" but continued to seek treatment with their "intensive outpatient program."
The facility, which is based in Judaism, has for over 30 years "offered alternatives to incarceration, when appropriate, that meet both the protective needs of society and the offenders' rehabilitative needs."
The letter states: "In January 2020, Mr. Blieden came to us seeking assistance for compulsive gambling. After a thorough assessment, it was clear he more than qualified for treatment. He was immediately approved for program participation and remains in excellent standing. Like most gambling addicts, Mr. Blieden struggled with obsessive thoughts. He had a deep desire for control and a negative relationship with money."
As part of his treatment, the letter reveals that Blieden meets weekly with an addiction counselor, a spiritual counselor, a therapist, and a case manager while participating in group therapy, attends 12-meetings, and regularly test negative for both drugs and alcohol.
"Mr. Blieden has begun this work and realizes today that recovery is a life-long process and that he has harmed many people along the way."
"I will add, Mr. Blieden is not the same man who entered our program over one year ago," Senior Alternative Sentencing Associate Janet Markowitz concluded.
Beit T'Shuvah Rabbi Micha'el Akiba, who identified himself as the Spiritual Counsellor of Blieden, also submitted a sentencing letter showing support.
"Today, Mr. Blieden is able to honestly admit that the person I first met at Beit T'Shuvah was not much different than the man who had been gambling and in jail prior to beginning the process of recovery. Today, he can state that he was selfish, arrogant, egotistical, and manipulative. He admits that 'it was no just about the gambling. It was much more. It was a life problem and I wasn't conscious of any of this.'"
The letter continued: "Mr. Blieden has begun this work and realizes today that recovery is a life-long process and that he has harmed many people along the way. He states to me that he is in acceptance today of whatever the court would decide."
Despite Rabbi Micha'el Akiba's request that Blieden "be in a place in which he can continue to do the work of honest self-exploration and continued growth," the judge ultimately determined that place would be a federal prison.
(Image: World Poker Tour/Flickr)
Executive Editor US, PokerNews Podcast co-host & 2013 WSOP Bracelet Winner.