Astedt Wins Big at partypoker and PokerStars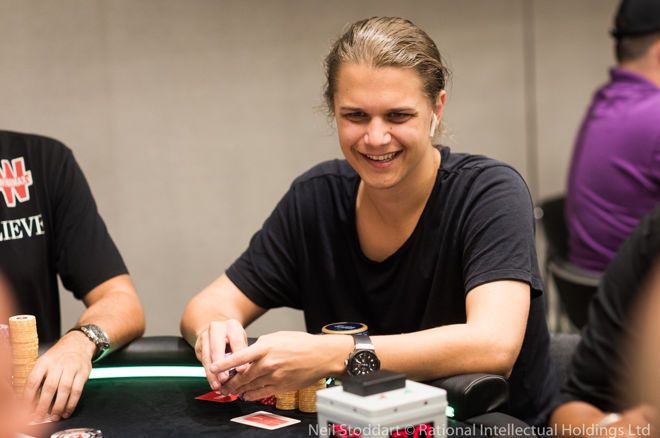 There are some poker players who go their entire careers without ever winning a multi-table tournament. Niklas Astedt is not just some poker player, the Swedish online poker legend wins tournaments for fun; or at least that is how it seems.
Astedt has won almost 350 online poker tournaments during his long and illustrious career, and added other titles to his resume this weekend after taking down an event at partypoker and another at PokerStars.
Astedt Takes Down The Grand at partypoker
The Swedish superstar's first victory came at partypoker in one of the site's newest additions to its Sunday roster. The Grand is a $1,050 buy-in tournament with a $200,000 guaranteed prize pool, although players can play their way into the final day for much less thanks to The Grand being a phased event.
Some 230 players fought it out this week and 39 of those received some prize money. Diego Ventura, the 2020 Caribbean Poker Party Online Main Event champion was the unfortunate soul who burst the money bubble.
Ventura's exit saw the likes of Dylan Linde, Claas Segebrecht, Dominik Nitsche, Thomas Muehloecker, Marty Mathis, and Mark Radoja see a return on their investment. Radoja fell in tenth to set the final table.
Daan Mulders and Yulian Bogdanov were the final table's first casualties. Team partypoker's Jeff Gross ran out of steam in seventh before Chris Klodnicki bowed out in sixth, and collected $8,682, the tournament's last four-figure haul.
Leon Sturm of Austria and Tauan Naves saw their events end in fifth and fourth place finishes respectively before United Kingdom-based Frenchman Guillaume Diaz dusted off his stack in third place to leave Astedt heads-up against Damian Salas.
Salas could not edge his way past Astedt, so had to console himself with a $31,453 runner-up prize. Astedt basked in the glory of victory with $45,062 extra in his partypoker account.
$2.2M Gtd Grand Prix Knockout Series Heads to partypoker
The Grand: $200K Gtd Final Table Results
| Place | Player | Country | Prize |
| --- | --- | --- | --- |
| 1 | Niklas Astedt | Sweden | $45,062 |
| 2 | Damian Salas | Argentina | $31,453 |
| 3 | Guillaume Diaz | United Kingdom | $21,725 |
| 4 | Tauan Naves | Brazil | $14,598 |
| 5 | Leon Sturm | Austria | $10,736 |
| 6 | Chris Klodnicki | Canada | $8,682 |
| 7 | Jeff Gross | Canada | $7,137 |
| 8 | Yulian Bogdanov | Bulgaria | $5,942 |
| 9 | Daan Mulders | Austria | $4,977 |
Super Swede Secures Sunday Supersonic Title
Astedt's second impressive victory came in the $1,050 Sunday Supersonic at PokerStars, which only took 91 minutes from the first cards being pitched to Astedt walking away with the $23,212 top prize.
Only the top seven finishers received a slice of the $66,030 prize pool, Team PokerStars' Lex "L.Veldhuis" Veldhuis being the seventh place finisher, narrowly missing out on a final table spot.
Brazilian sensation Rodrigo "seijistar" Seiji busted in sixth with "Roonees" and Christian "WATnlos" Rudolph being the next to fall by the wayside.
Third-place and the first five-figure prize of the evening, namely $10,183, went to Germany's "Sintoras", which set up a one-on-one battle between Pedro "PaDiLhA SP" Padilha and Astedt. There was always only going to be one winner.
Astedt defeated his Brazilian opponent, and helped himself to $23,212 Padilha walked away with a second-place finish and $15,374 in cash.
$1,050 Sunday Supersonic Final Table Results
| Place | Player | Country | Prize |
| --- | --- | --- | --- |
| 1 | Niklas "Lena900" Astedt | Sweden | $23,212 |
| 2 | Pedro "PaDiLhA SP" Padilha | Brazil | $15,374 |
| 3 | Sintoras | Germany | $10,183 |
| 4 | Christian "WATnlos" Rudolph | Austria | $6,744 |
| 5 | Roonees | New Zealand | $4,467 |
| 6 | Rodrigo "seijistar" Seiji | Brazil | $3,280 |
Is The WSOP Moving to Bally's From 2022 Onwards?
Nitsche Shines in the Sunday High Roller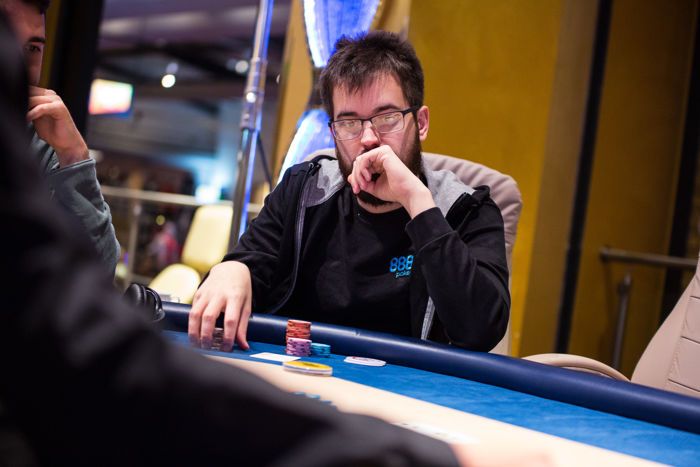 Astedt was not the only superstar to take down an online Sunday Major on July 18 because Dominik "Bounatirou" Nitsche got in on the action too. Nitsche triumphed in the $1,050 Sunday High Roller at PokerStars, outlasting a star-studded field of 164 opponents on his way to collecting more than $33,000.
The eight-handed final table read like a who's who of the online poker world. The final table's waters grew less infested with sharks when "GooDRunPs," Claas "SsicK_OnE" Segebrecht, and Enrico "WhaTisL0v3" Camosci crashed and burned in eighth through sixth.
Patrick "pads1161" Leonard locked in an $11,922 prize before busting in sixth, with Teun "tinnoemulder" Mulder joining Leonard on the rail with the $15,408 fourth-place prize money in tow.
Team PokerStars' Sam "SamSquid" Grafton fell in third for $19,914, which left Nitsche heads-up against Finnish sensation Tomi "elmerixx" Brouk. Nitsche navigated his way past Brouk and scooped $33,265, leaving the Finn to make do with a $25,738 consolation prize.
$1,050 Sunday High Roller Final Table Results
| Place | Player | Country | Prize |
| --- | --- | --- | --- |
| 1 | Dominik "Bounatirou" Nitsche | United Kingdom | $33,265 |
| 2 | Tomi "elmerixx" Brouk | Finland | $25,738 |
| 3 | Sam "SamSquid" Grafton | Brazil | $19,914 |
| 4 | Teun "tinnoemulder" Mulder | Netherlands | $15,408 |
| 5 | Patrick "pads1161" Leonard | United Kingdom | $11,922 |
| 6 | Enrico "WhaTisL0v3" Camosci | Malta | $9,224 |
| 7 | Claas "SsicK_OnE" Segebrecht | Austria | $7,137 |
| 8 | GooDRunPs | South Korea | $5,522 |