Which Four Players Belong on the Mount Rushmore of Poker?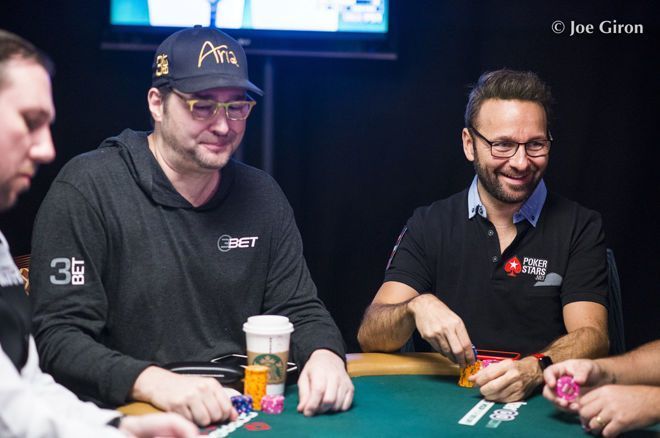 PokerNews social media asked a controversial, yet interesting question on Friday: who would you include on your Mount Rushmore of Poker? Keeping in line with the historic monument in South Dakota, only four players can be selected, which means dozens of legends will be left out.
Mount Rushmore is a giant sculpture in the Black Hills carved to depict four iconic U.S. presidents — George Washington, Thomas Jefferson, Theodore Roosevelt, and Abraham Lincoln. The poker version likely wouldn't be constructed in South Dakota, a state with under 1 million residents and only a couple poker rooms. Las Vegas, perhaps inside the Bellagio, would be a more fitting location.
One day, the poker community will start a GoFundMe to make the Mount Rushmore of Poker an actual thing. So we ask you, our readers, to pick the four most deserving. Let's take a look at the resumes of the most likely candidates.
The Candidates and the Criteria
Here at PokerNews, our goal isn't to persuade our readers into choosing certain candidates. Instead, we're going to present the resumes of the 10 players who received the most attention from our followers on social media.
The criteria used is technically up to you, the poker fan. While some of you have argued that results on the felt are most important, others lean more toward those who have done more for poker than just crush the high-stakes games. Hence, why a few mentioned Chris Moneymaker, the 2003 WSOP Main Event champion often credited as the person most responsible for the poker boom.
Chris Moneymaker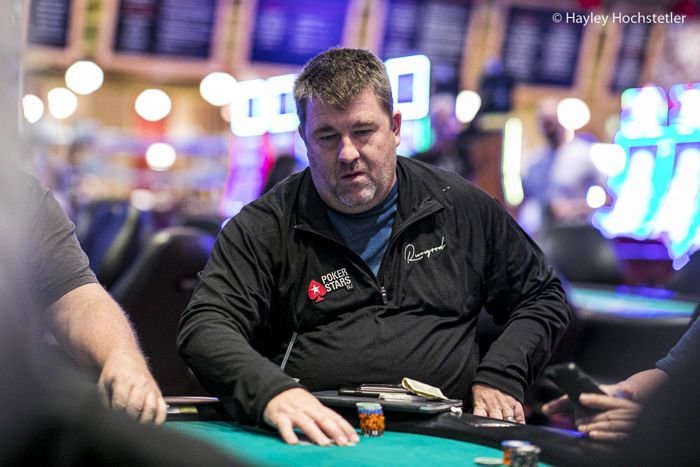 As far as ambassadors go, there are few more valuable to the poker industry than Moneymaker. He became world champion in 2003 and has since continued to promote the game to a massive audience. Although he doesn't play high-stakes and has only won $1.4 million in live tournaments the past 18 years, his impact on poker has been felt in other ways.
Argument For: For 18 years, Moneymaker has served as an important ambassador to the game of poker, and has arguably brought more players to the game than anyone else in history.
Argument Against: The poker results simply don't stack up with anyone else on this list.
Daniel Negreanu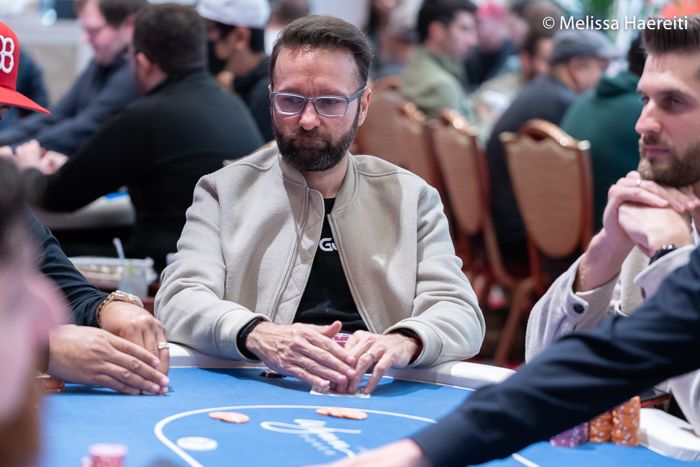 Like Moneymaker, Daniel Negreanu was a long-time ambassador for PokerStars. Also like the 2003 world champion, "DNegs" is one of the most popular players in history, and continually brings in the casual audience. He ranks third all-time in live tournament cashes ($43 million), has six WSOP bracelets, and reached the Poker Hall of Fame in 2014.
Argument For: The tournament results are among the best ever, but his greatest contribution to the game is what he's done to promote poker to a wide audience. He's built up a massive following and is the most approachable player for fans each year at the WSOP and other live events.
Argument Against: This is a tough one because the resume for Negreanu is so lengthy. But if we were to find a chink in his armor, it appears to be his heads-up play and lack of winning a bracelet since 2013.
David "Chip" Reese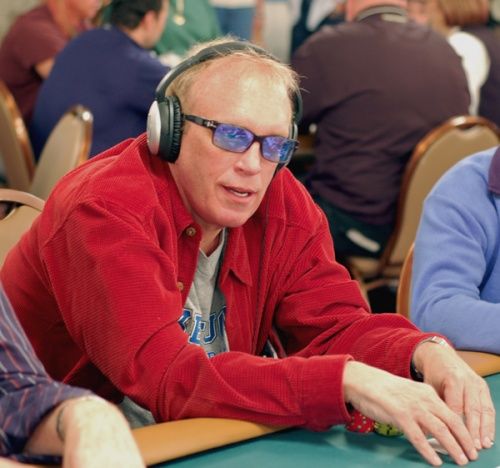 Chip Reese passed away in 2007 at age 56 one year after winning the prestigious $50,000 H.O.R.S.E. tournament at the World Series of Poker, his third and final bracelet. Gone too soon but not before he left a lasting impression on the poker community. The 1991 Poker Hall of Fame inductee is widely considered one of the best, if not the best, cash game players ever.
Argument For: Reese had a knack for stud and mixed games, and was considered by his peers, including the great Doyle Brunson, to be the best cash game player they've ever faced. Although he didn't specialize in tournaments, he still won three bracelets and cashed for $4 million.
Argument Against: Unfortunately, Reese passed away far too young (56), and likely would have continued to win big into his 60s, especially during the poker boom era. But the main argument against Chip might actually be his overall resume doesn't quite stack up against some others on this list, although that is certainly debatable.
Doyle Brunson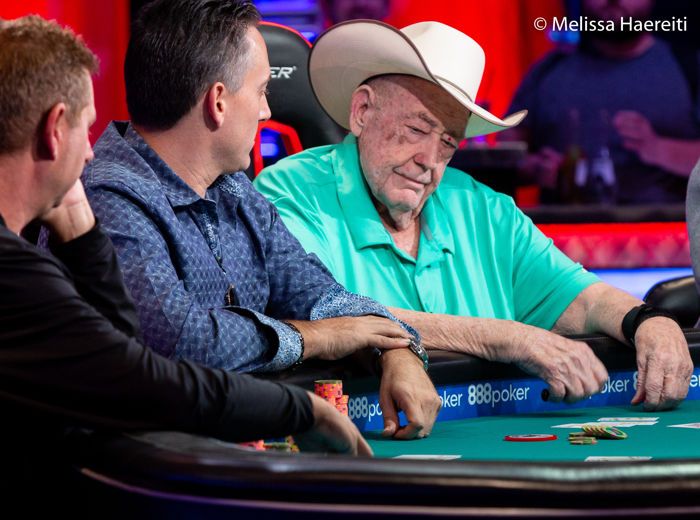 Doyle Brunson, the "Godfather of Poker," is arguably the most legendary player in history. He's such a superstar and loves the game so much that he continues to play at high-stakes into his 80s. "Texas Dolly" has 10 WSOP bracelets, tied for second most all-time to Phil Hellmuth (15). The former college basketball star is one of the most recognizable players ever and has meant as much to the game as anyone.
Argument For: If you win 10 WSOP bracelets and continue playing poker at a high level into your 80s, you're going to be among those who are most deserving of inclusion on the Mount Rushmore of Poker. It's as simple as that. Brunson was the 1976 and 1977 world champion and won bracelets in three separate decades.
Argument Against: Similar to Negreanu, there really aren't many ways to find fault in Brunson's game. Perhaps, the only thing we can think of is that many of his biggest wins came in an era with minimal competition. One other argument against Doyle being on the Mount Rushmore could be he didn't even include himself on his own Mount Rushmore.
My Mount Rushmore is Chip, Moss, Ivey and Sidel. Yes, I'm having a senior day on twitter.###

— Doyle Brunson (@TexDolly)
Erik Seidel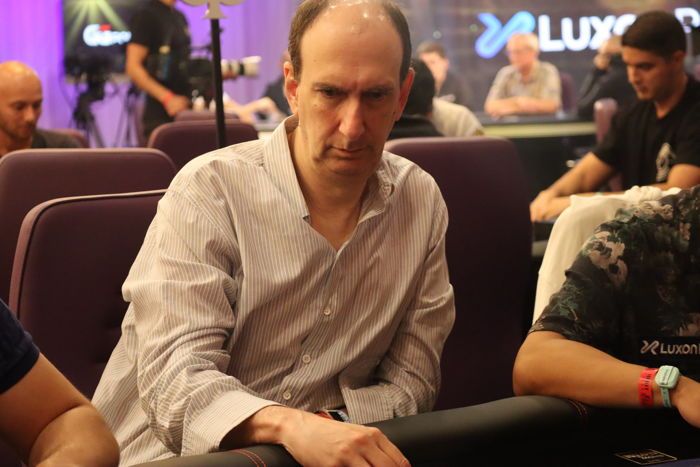 You'd be hard pressed to find a more consistent tournament player over the past 30 years than Erik Seidel. The New York native and 2010 Poker Hall of Fame inductee continues to amaze. Last month, he became just the sixth player to win at least nine WSOP bracelets when he took down Event #11: $10,000 Super Millions High Roller on GGPoker for $977,842.
Argument For: Seidel ranks fourth all-time with $37.8 million in live tournament cashes, has nine WSOP bracelets, and 114 cashes in live bracelet events. That's a resume that would make just about anyone drool.
Argument Against: Although Seidel is undoubtedly one of the all-time greats, he doesn't have the cash game results as some of the others on this list, such as Chip Reese. He also doesn't generate as much attention as Negreanu, Hellmuth, and some others.
Johnny Chan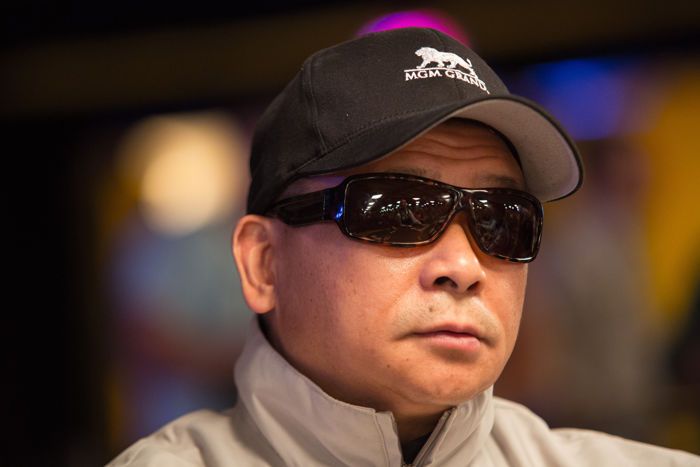 Johnny "freaking" Chan is one of four players to have reached the 10-bracelet plateau. He won the WSOP Main Event in 1987 and 1988, and then lost a heads-up battle to a young Phil Hellmuth the following year. He's one of the most iconic players in history, and even appeared in "Rounders," almost unanimously considered the greatest poker movie of all-time.
Argument For: Anyone who racks up double-digit World Series of Poker bracelets will find a spot on the list of Mount Rushmore of Poker candidates, especially when two of those wins came in the Main Event, the most prestigious poker tournament in the world.
Argument Against: Chan's been mostly irrelevant as a poker player for since the early 2000s. He hasn't won a bracelet since 2005 and although he appeared on a number of "High Stakes Poker" and "Poker After Dark" episodes, he wasn't a major player during the poker boom era, nor has he been since.
Johnny Moss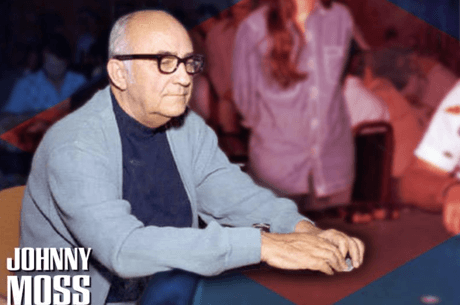 Johnny Moss was among the inaugural Poker Hall of Fame class in 1979, and for good reason. He is one of two players, along with Stu Ungar, to have won the WSOP Main Event three times. He shipped the world championship tournament in 1970, 1971, and 1974. He passed away in 1995 at age 88, and finished his career with nine WSOP bracelets, tied with Erik Seidel for fifth most all-time.
Argument For: Moss was a pioneer and among the greatest players in the 1970s and 1980s. Having won the Main Event three times, it's understandable why some of our social media followers included him on their list for the Mount Rushmore of Poker.
Argument Against: The late Texas poker legend won big in an era that had small tournament fields and there weren't near as many great players as there are today.
Phil Hellmuth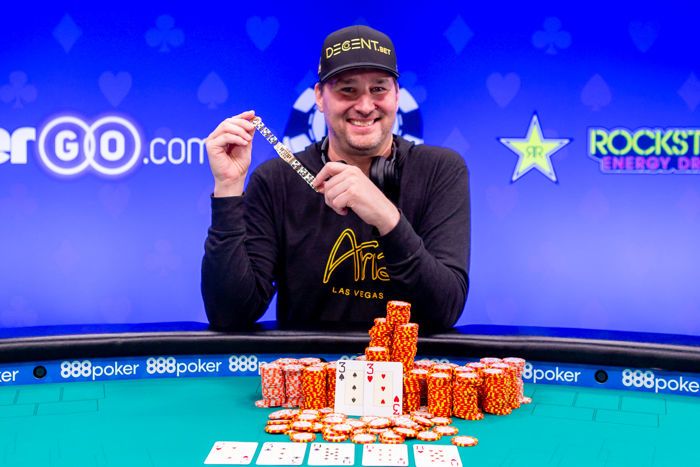 Phil Hellmuth considers himself to be the greatest tournament player of all-time. While that's a subjective claim, there's certainly some merit to it. The "Poker Brat," with 15 World Series of Poker bracelets, has five more than anyone else. He won the 2005 NBC Heads-Up Poker Championship and has $25 million in live tournament cashes.
Argument For: There's simply no way we couldn't include the winner of 15 titles in the most prestigious poker series in the world, the WSOP. Hellmuth's impact on the game spans far beyond the felt. Despite his often bratty behavior at the poker table, he's one of the most popular players ever and has served as a poker ambassador for many years, reaching out to the casual poker audience much like Negreanu.
Argument Against: If there's an argument against Hellmuth being one of the four selected members of the Mount Rushmore of Poker, his lack of proven cash game greatness during the current century might be it.
Phil Ivey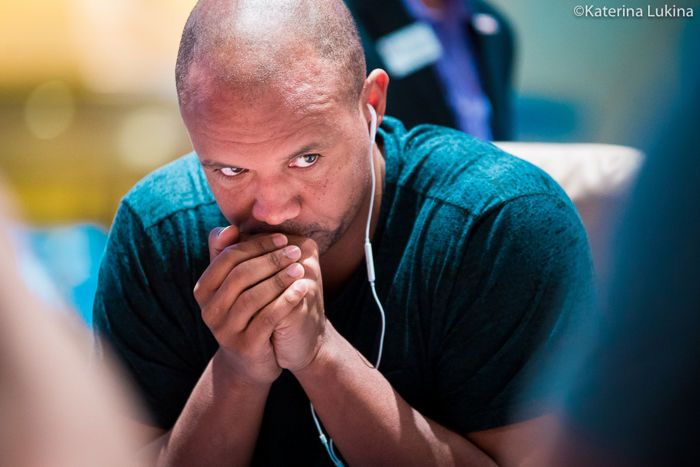 If you're looking to include the best overall player ever, you might want to consider Phil Ivey. The former Full Tilt Poker pro has a lengthy history of success in live tournaments, online, and in the highest stakes cash games. He's a 2017 Poker Hall of Fame inductee and one of just four players all-time to collect 10 World Series of Poker bracelets.
Argument For: Ivey is similar to Chip Reese in how he conducts himself at the poker table — a consummate professional. He's also a cash game crusher much like the late Reese. Where he stands out over players like Reese is as an online player, having won over $20 million on Full Tilt Poker, and also as a tournament pro, in which he's earned 10 WSOP bracelets and has over $32 million in live cashes.
Argument Against: Ivey's such a well-rounded player that there really aren't any arguments against his inclusion on the Mount Rushmore of Poker.
Stu Ungar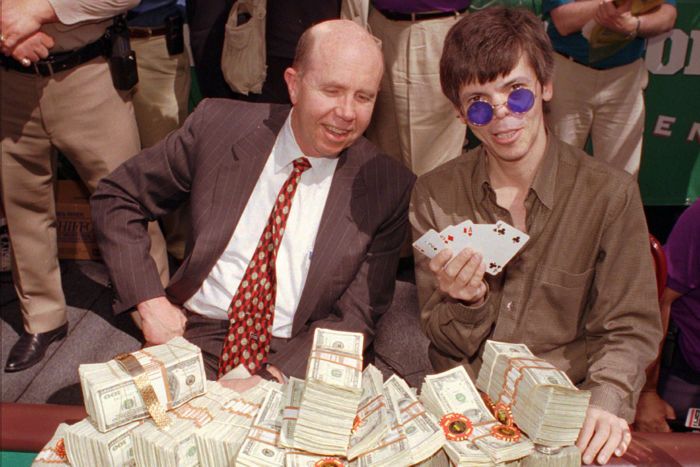 Stu Ungar was the most tragic story on this list because he never got to realize his full potential in poker thanks to a drug habit he couldn't ever shake. Despite his heavily publicized drug problems, "Stuey" was considered arguably the best no-limit hold'em player ever. The late Mike Sexton, who also deserves some consideration for the Mount Rushmore of Poker, made that claim before he passed away in 2020. Ungar died in 1998 at age 45, a year after winning his third WSOP Main Event title.
Argument For: With three world championships, Ungar absolutely must be in consideration. He won five bracelets in total and his 1997 win is perhaps the most improbable title in poker history given that Ungar had suffered through drug addiction so long leading up to the tournament. Most felt his winning days were long behind him, but how wrong they were. Ungar was inducted into the Poker Hall of Fame in 2001.
Argument Against: Unfortunately, Ungar's issues away from the felt limited his ability to rack up enough major accomplishments in poker to match up against some of the others such as Ivey and Brunson.