Dimov Demolishes Super MILLION$ at GGPoker For $508,891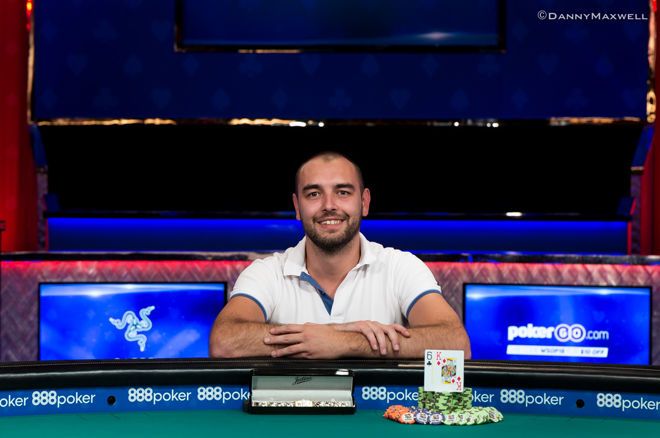 Ognyan "fizoka" Dimov reached the final table of the GGPoker Super MILLION$ last week, but had to make do with a fourth-place finish. Dimov navigated his way to this week's final table where he started fourth in chips, almost 60 big blinds behind the leader, Ravid Garbi. Dimov made amends for falling short previously, and came away with the $508,891 top prize and the title of champion.
Super MILLION$ Final Table Results
| Place | Player | Country | Prize |
| --- | --- | --- | --- |
| 1 | Ognyan "fizoka" Dimov | Russia | $508,891 |
| 2 | Joshua McCully | New Zealand | $392,409 |
| 3 | Nenad "O O L" Djukic | Croatia | $302,588 |
| 4 | Ravid Garbi | Israel | $233,327 |
| 5 | Gytis Lazauninkas | Poland | $179,920 |
| 6 | Stephen Chidwick | Canada | $138,737 |
| 7 | Lukas "rustyhusky" Hafner | Austria | $106,981 |
| 8 | Isaac Haxton | Canada | $82,493 |
| 9 | Artur Martirosian | Russia | $63,611 |
Two-time Super MILLION$ champion Artur Martirosian was the first of the nine finalists to fall by the wayside. Martirosian came unstuck during the 60,000/120,000/15,000a level. He found himself down to five big blinds after a clash with Isaac Haxton did not go to plan. That short stack went into the middle with pocket nines after Nenad "O O L" Djukic min-raised with king-jack. Djukic flopped a king, and Martirosian was gone.
Top Stories of 2021, #10: ClubGG Makes a Splash in the Poker World
Haxton busted a few hands later in what was a massive pot. Haxton min-raised to 240,000 with ace-queen of hearts, Garbi called in the button with king-queen of spades, only for Djukic to shove for 3,590,131 in the small blind with ace-king. Haxton called off the 2,600,000 or so he had behind, ad Garbi quickly folded. Both players caught an ace on the flop, but Haxton could not find a queen, and busted in eighth.
Lukas "rustyhusky" Hafner got his hands on $106,981, the tournament's first six-figure score, when he fell in seventh place. Joshua McCully made it 294,000 to go with the big blind costing 140,000. He then called when Hafner three-bet all-in for 1,975,809 from the small blind. It was pocket sevens for McCully, and ace-queen for Hafner. The king-high board missed Hafner, and he bowed out.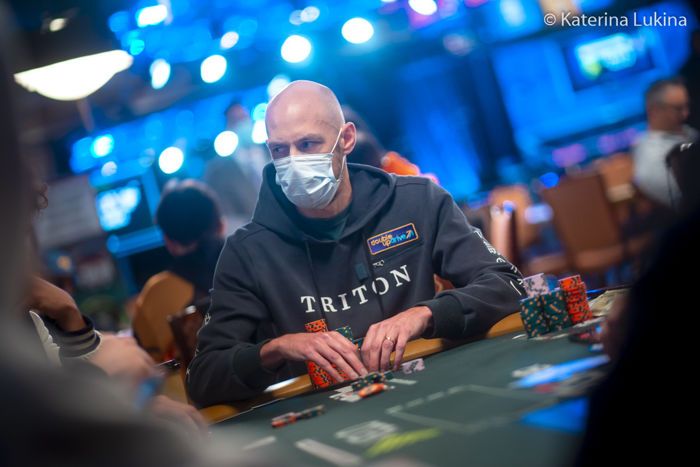 The much-fancied Stephen Chidwick was the final table's next casualty, who lost a coinflip during the 80,000/160,000/17,500a level. Chidwick opened to 352,000 in the cutoff with pocket jacks, McCully responded with a three-bet to 1,044,000 with king-queen on the button, before calling when Chidwick moved all-on for 2,212,064 in total. McCully caught a king on the flop, Chidwick busted, and collected $138,737.
Win FREE Prizes in the Club PokerNews Cup Winter Edition at ClubGG (Dec. 26 - Jan. 5)
Fifth place and $179,920 went to Gytis Lazauninkas, and it was McCully who did the damage once again. The action folded to McCully in the small blind, and he raised all-in with seven-six of spades, putting Lazauninkas to the test for his nine big blinds. Lazauninkas called with ace-king, but lost courtesy of a six on the river.
Start-of-the-day chip leader Garbi was the next player heading for the exits. The Israeli lost a large pot, which left him nursing a 13 big blind stack. That went into the middle with pocket fives against the eights of Djukic. The all-spade flop left Garbi drawing to a single five, which did not land on the turn nor river.
Heads-up was set when Djukic ran out of steam in third a finish good for $302,588. Djukic opened to 352,000 on the button with king-queen, Dimov three-bet to 1,401,960 with jack-ten of diamonds in the small blind, and McCully folded his queen-nine. Djukic called, and the flop fell ten-jack-deuce. Dimov continued with an 846,698 continuation bet, which Djukic called. A jack on the turn gifted Dimov a full house, which he checked. Djukic fired a 1,211,329 bet, and was called. The six of spades on the river put a potential flush out there, and Dimov checked. Djukic took the bait and jammed for 5,518,387 into the 7,139,974 pot. Of course, Dimov called with his full house, leaving Djukic with 524,604 chips, or 3.5 big blinds.
Win a Share of $10,000 Tournament Dollars EVERY WEEK with GGPoker
Djukic busted on the very next hand with king-jack against the nines of McCully.
Dimov held a 16,162,268 to 9,937,732 chip lead over McCully but it still took almost 30-minutes for him to get the job done. The final hand saw McCully rip it in for 12 big blinds with eight-seven of spades, and Dimov call with pocket deuces. McCully flopped an eight, turned trips, but lost to a brutal two on the river. McCully walked away with the $392,409 runner-up prize, leaving Dimov to bank a cool $508,891 and the title of champion.