Shaun Deeb on Doug Polk Podcast: I'm Going to Break Hellmuth's Record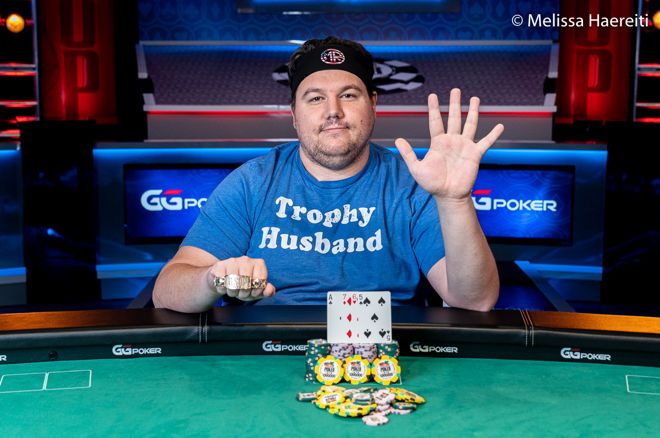 Table Of Contents
Phil Hellmuth shipped his record-extending 16th World Series of Poker (WSOP) bracelet this fall. Shaun Deeb won his fifth, but he will one day surpass the "Poker Brat," or so he claimed on Doug Polk's Tuesday podcast.
Deeb, who is consistently in contention for WSOP Player of the Year, has an uphill battle to achieve his lofty goal. He's already 35-years-old, but he told Polk he only plans to live until he reaches age 55.
Unbreakable Record?
In 2018, Deeb won the POY award and has won all five of his bracelets since 2015. Few, if any, play more WSOP events each year, and he made it clear that he'll continue doing so in the future. And, of course, he's a great poker player who is capable of running deep in any tournament. But the task won't be easy, so why is he so confident?
"I'm just better at small-field tournaments (than Hellmuth)," Deeb said when asked by Polk why he's so confident. "Phil's great at a lot of things, but that's not his forte."
Hellmuth won bracelet number 16 in October and has three since 2015, two fewer than Deeb. At age 57, he's likely to slow down a bit within the next decade. Assuming he tacks on a few more bracelets over the next 10-12 years, that would put him in the 19-20 range. After that, it's anyone's guess if he can continue winning bracelets into his 70s.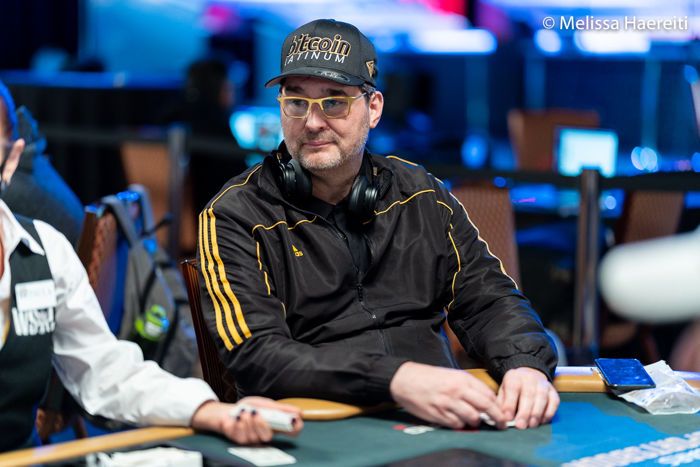 Deeb has averaged 0.7 bracelets over the past seven series. Should he continue on that pace until he reaches that magical age of 55, he'll have around 19 total bracelets (five current + 14 new ones), which means on the surface his claim of passing Hellmuth isn't too crazy.
But there's more reason to think he could improve on that pace going forward. As Deeb acknowledged during his conversation with Polk, the WSOP is changing. There are now far more opportunities than ever before to win bracelets. Not only are there live tournaments in Las Vegas and at WSOP Europe, players can also win bracelets on WSOP.com and GGPoker throughout the year.
Prior to the pandemic, there were upwards of 70-80 opportunities to win WSOP titles, and far fewer than that in the earlier days of the World Series of Poker. Nowadays, with the influx of online bracelet events, there are over 200 chances per year to win one, assuming the WSOP continues on this path.
Biggest Challenge in Catching Hellmuth
Deeb is confident he can one day surpass Hellmuth's bracelet record. But there may be some obstacles along the way, mostly the skillset and determination of the player he's chasing.
At age 57, Hellmuth set a WSOP single-series record with seven final table appearances, and he won another bracelet. So, it's not like he's slowing down as he gets older. In fact, the 2021 WSOP was arguably Hellmuth's best ever.
Taking that into consideration, Deeb could conceivably continue crushing it over the next 5, 10, 20 years and still trail Hellmuth by a wide margin. The "Poker Brat" has six more bracelets than anyone else, and only three others — Doyle Brunson, Johnny Chan, Phil Ivey — have reached the 10-bracelet mark.
Deeb claimed on Polk's podcast, which you watch below, that Hellmuth isn't great in the small-field events. But Hellmuth did have some great success this fall in those tournaments. In fact, there were under 140 players in all but one of his seven final table appearances at the 2021 WSOP.
Sure, we're talking about a small sample size, but it just goes to show that Hellmuth is capable of winning bracelet in the events Deeb claims he's at a disadvantage.