Bankroll Challenge "Worst Decision of my Life" says 888poker Stream Team's Nick Eastwood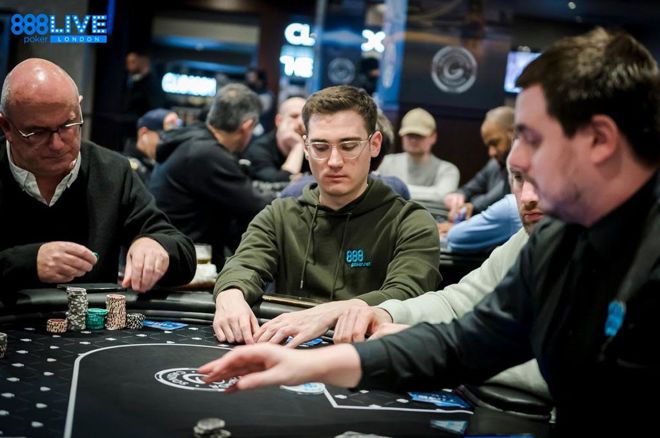 Often, poker streamers are in it for the glory. In fact, most of them will admit that. But as a cash game streamer, Nick Eastwood's focus is slightly different.
Having joined the 888poker stream team, Eastwood is embarking on a bankroll challenge goal purely in $10 cash games. And although he says that it's the "worst decision of his life" he also adds that cash game streaming is a hell of a lot easier.
The Pressure is Off
We asked Eastwood how big of a deal the 888poker sponsorship was to him.
"It was massive," he told PokerNews. "It's something I never thought would happen when I started making videos and stuff. Obviously, it's like the end goal, to get some sort of sponsorship so that you can do it full time because it's really difficult."
Eastwood says that the sponsorship has enabled him to experience the variance of poker without feeling the pressure to make a living.
"With that pressure massively alleviated, you can just enjoy the poker. So I guess I'm just really enjoying being able to play without the pressure."
Best Free to Play Slots
Cash Game Grinder
Having moved all of his cash game volume over to 888poker, Eastwood says his community immediately got behind him when they heard that he had signed with 888poker.
"They were obviously unbelievably happy for me when I got the deal. And really supportive in the chat. I mean, my numbers haven't really dwindled at all. So I guess that's just like a sign of the strength of that community."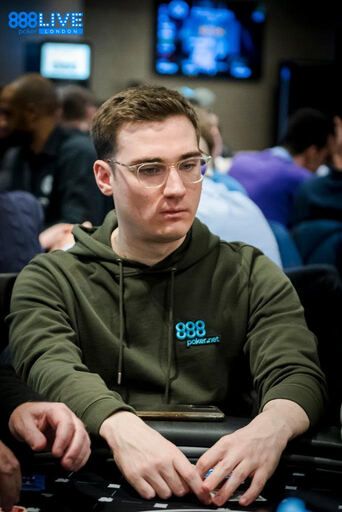 Streaming Cash Games
There is a clear difference in approach for streamers when it comes to playing tournaments or cash games, and making sure the viewing experience is an enjoyable one for everyone. However, Eastwood says that the lack of final table drama means that there are less worries about viewer fluctuations.
"With cash game streaming, there are obviously massively different strategies to tournaments. But at the same time you don't just have viewers because you made a final table, you always have viewers because of what you're doing. So you never have to worry if it's because I got to the final two tables of something, you always got the viewers that you have on the merit of your performance. So in that way, it's been a lot easier to gauge how well I'm doing."
What Constitutes Success?
Having given up tournaments ten years ago — Eastwood says he hates them — the 888poker Stream Team member has throw himself into cash games, and is enjoying a dedicated audience of cash game fans.
"Cash games certainly make it easier to communicate how things are going to my chat. It's just easier overall just to know that you're doing a good job, I would say. It's just nice to be able to play the format that I enjoy.
"But I just like knowing that if I'm doing well with a decent audience, it's because I'm doing well in general, not because I happened to be doing well that day. You hope that means that they're more for you or the strategy or how you approach the game, as opposed to for the glory so to speak."
Bankroll Challenges
With his roots in microstakes challenges, Eastwood says that both he and his followers have moved up the stakes as time has gone on.
"Worst decision of my life, but now I have to do it"
"I used to make a lot of videos about how to play microstakes back in the day," he said. "I was a lot worse back then than how I am now.
"But I decided to make a challenge purely trying to win at $10 cash games and trying to win $1,000. Very rocky, but like the journey of that has been really cool. And everyone's been super supportive. And they've always obviously enjoyed me tilting when I lose that micro stakes.
"Worst decision of my life, but now I have to do it!"
Follow Nick Eastwood's progress on his bankroll challenge over on his Twitch channel or follow him on Twitter!
Watch the 888poker Ambassadors and Stream Team in Action!
$88 Free Plus a $400 Welcome Bonus
Now is the perfect time to join 888poker if you have not already done so. Download 888poker via PokerNews, create your free account, and 888poker will give you a free $88 worth of cash game and tournament tickets – this is a free £20 for residents of the United Kingdom – just for reaching this stage.
Your first deposit is matched 100% up to $400 in the form of a releasable bonus. You have 90 days to release as much bonus as you can. Contact 888poker support for more details.
Will Shillibier is based in the United Kingdom. He started working for PokerNews as a freelance live reporter in 2015 and joined the full-time staff in 2019. He graduated from the University of Kent in 2017 with a B.A. in German. He also holds an NCTJ Diploma in Sports Journalism.