888poker Strategy: 5 Tips to Get Better at Poker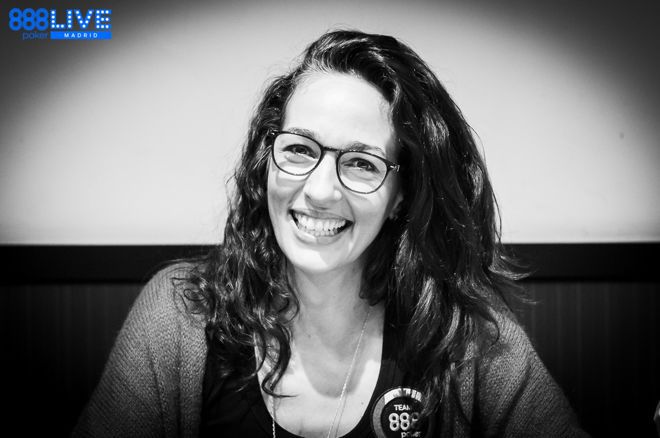 888poker's Kara Scott has played poker for 15-years and enjoyed much success. Scott has also traveled the world presenting, commentating, and interviewing poker's best players and the biggest events. It is fair to say she knows more than her fair share about poker, especially when it comes to helping new players improve their poker skillset.
Scott posted a YouTube video recently that gives five excellent tips for players wanting to get better at poker. Watch the video, take in the information, and try it out at 888poker's recreational player friendly tables.
1. Learn For Free
If you are just starting out in the poker world it makes sense to make sure you are not playing for a lot of money because you are going to make many mistakes. You can actually play for nothing, either by hitting the Play Money tables, or the many freerolls 888poker runs.
Free games allow you to try moves out without feeling the pressure of the money you have invested.
888poker is the Perfect Site for Beginner Poker Players
2. Don't Blame Bad Luck
It is easy to blame bad luck if you continually find yourself in the same tough situations times and time again, but it is important to be honest with yourself and assess your own game. You may find yourself bubbling a lot, or finding yourself short stacked when the bubble approaches. This is not a coincidence and is highly unlikely to be due to bad luck alone.
3. Be Honest
Anyone wanting to get better at poker needs to be honest with themselves. It does not help your development, in fact it hinders it, if you blame bad luck or bad opponents for your misfortune when you actually have leaks in your game.
Being dishonest with yourself, coaches, or fellow players can become extremely costly in the long run. Accept even the very best poker players make mistakes, but use your errors as an opportunity to learn.
888poker Strategy: 5 Poker Tips for Playing On The Bubble from Vivian Saliba
4. Study The Game
One major difference between poker's greatest players and those who are just decent is the amount of time the former puts into studying poker away from the tables. 888poker ambassadors Dominik Nitsche, Chris Moorman, Vivian Saliba, and Sofia Lovgren are superb players, but they got to the top through plenty of studying, and stay at the top of their field by continually striving to learn everything possible about poker.
There is a popular phrase of "the harder I work, the luckier I get." This runs true in poker circles.
5. Play and Watch Poker
There is no better way to improve at poker than by putting yourself out there and playing some hands, be those hands cash games or tournaments. The game will naturally put you in dozens of different scenarios during a typical session, and you can learn what works and what does not by logging plenty of volume.
Watching others play poker is another sure-fire way of getting better skills. Tune into the 888poker Twitch channel where top professionals analyze hands; you will improve faster by learning from players who are better skilled than you.
---
888poker Strategy: 5 Tips for 3-Betting in Position from Chris Moorman
Get more from 888poker
For more strategy advice explained, head on over to 888poker strategy section.
If you don't have an 888poker account you are eligible to a free bonus as soon as you register an account to play.
888Poker bonuses vary depending on your location and range from a free $88 bonus to a £20 UK poker bonus with no deposit needed.