888poker Strategy: 5 Poker Tips for Playing On The Bubble from Vivian Saliba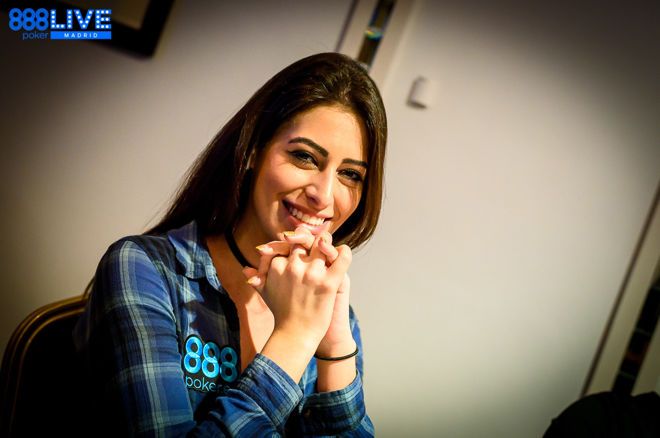 The bubble can be one of the scariest places to be as a beginner poker player. You are so close to making the money, but just one error can prove fatal for your tournament hopes.
But don't worry! 888poker Ambassador Vivian Saliba is on hand to guide you through with five helpful tips!
1. Apply Pressure with Big Stacks
If you're above average stack, raise a lot of hands and continuation bet to apply maximum pressure to short stacks. The short stacks just want to cash, whereas you want to make sure your stack continues to grow!
2. Watch Out for Other Big Stacks
Be aware of other big stacks at your table. You need to play more hands on the bubble, but keep an eye on them. Try and avoid playing huge pots against other big stacks that could compromise your tournament progress.
---
Related: 888poker Ambassador Vivian Saliba's New Passion for Poker Streaming
---
3. Tight is Right for Short Stacks
As a short stack, pay attention to table dynamic and opponent's stacks. As a short stack you may have to take some risks and get involved, but if there are stacks shorter than yours then perhaps tighten up and wait for them to bust.
4. Don't Let Your Ego Get in the Way
Your number one goal is to reach the money, so try and be patient. Don't try and force it. Folding lots of hands on the bubble is normal, and you will just have to wait until the short stacks bust. Try and make the most of the opportunities that come your way in the mean time.
---
Related: Brush Up on Your Omaha Skills with 888poker's Vivian Saliba
---
5. Don't Be Afraid to Bust
"Sometimes you've got to do what you've got to do!" says Saliba.
It's not nice to be the bubble, but if you have a clear spot where you should be getting it in, you should do so! You can't sit around waiting for that perfect moment. Additionally, you'll need to make sure you have a sizeable stack after the bubble bursts. Your goal is not just to cash, but to win the whole tournament!
---
Get more from 888poker
For more strategy advice explained, head on over to 888poker strategy section.
If you don't have an 888poker account you are eligible to a free bonus as soon as you register an account to play.
888Poker bonuses vary depending on your location and range from a free $88 bonus to a £20 UK poker bonus with no deposit needed.
Will Shillibier is based in the United Kingdom. He started working for PokerNews as a freelance live reporter in 2015 and joined the full-time staff in 2019. He graduated from the University of Kent in 2017 with a B.A. in German. He also holds an NCTJ Diploma in Sports Journalism.