How to Stay Healthy in Las Vegas During the WSOP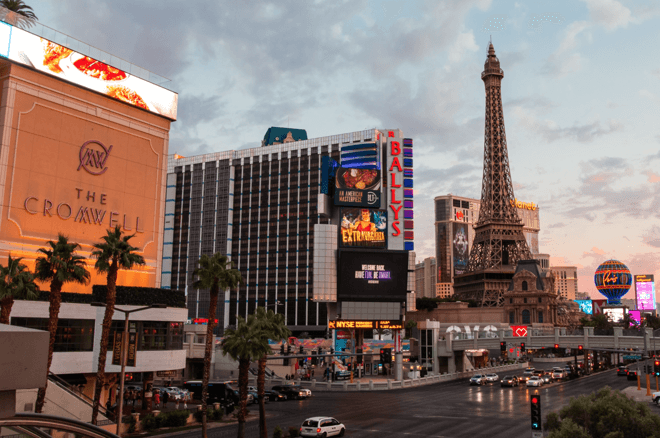 The World Series of Poker (WSOP) is the biggest and most prestigious poker event in the world. Every year, thousands of poker players from around the globe descend upon Las Vegas to compete for millions of dollars in prize money. However, with the excitement of the WSOP comes the potential for unhealthy habits, such as drinking, eating junk food, and sitting for long periods of time.
So, PokerNews has penned five top tips on how to stay healthy for the 2023 WSOP.
1. Stay Hydrated
The dry desert climate of Las Vegas can quickly dehydrate you, especially if you're playing poker for hours on end. Drinking enough water is essential to staying healthy in Las Vegas. Aim to drink at least 8-10 glasses of water a day to avoid dehydration.
You can also drink coconut water or other electrolyte drinks to help replenish the minerals lost through sweating.
---
Read More: Some of the Best Poker Players Who Haven't Won a WSOP Bracelet
---
2. Eat Well
Las Vegas is known for its buffets and unhealthy food options, but that doesn't mean you have to indulge in them. Opt for healthy meals and snacks that will keep your energy levels up and your mind sharp.
Look for restaurants that offer healthy options like grilled fish, salads, and vegetable dishes. You can also bring your own healthy snacks like nuts, fruit, and protein bars to keep you going during long poker sessions.
2023 Main Event Maynia Could Be Your Best Chance of Playing at the WSOP
3. Exercise
Sitting for long periods of time can lead to back pain, muscle stiffness, and poor circulation. It's important to take breaks and get some exercise during the WSOP.
You can hit the gym at your hotel or go for a walk outside to get some fresh air and stretch your legs. You can also try doing some yoga or stretching exercises to help loosen up your muscles.
4. Practice Good Hygiene
The WSOP is a crowded event, and with so many people in close proximity, it's important to practice good hygiene to avoid getting sick.
Wash your hands regularly, especially before eating or touching your face. Use hand sanitizer when you can't wash your hands. Avoid sharing drinks or food with others, and try to avoid touching your face as much as possible.
---
5. Get Enough Sleep
Playing poker all day and partying all night may seem like fun, but it can take a toll on your body. Getting enough sleep is crucial to staying healthy and alert during the WSOP. Aim for 7-8 hours of sleep each night to help your body recover and recharge for the next day's events.
Top Gym Suggestions in Las Vegas
For those staying in hotels, many will be just a few steps away from a gym. However, for players who are staying at AirBnBs or at a friend's house, you may be at a limb at where to go to exercise.
Las Vegas is home to many high-quality gyms and fitness centers, catering to the needs of locals and visitors alike. Here are some of the best gyms in Las Vegas:
Lifetime Athletic: This premium gym is located in the Green Valley area of Las Vegas and offers state-of-the-art equipment, a wide variety of fitness classes, and luxury amenities like a spa, sauna, and steam rooms.
24 Hour Fitness: With several locations throughout Las Vegas, 24 Hour Fitness offers 24-hour access to a range of fitness equipment, including cardio machines, free weights, and resistance training equipment. They also offer a variety of group fitness classes and personal training sessions.
LVAC (Las Vegas Athletic Club): LVAC has several locations throughout Las Vegas and is known for its extensive range of equipment and fitness classes, including Pilates, yoga, cycling, and Zumba. They also offer a kids' club, making it a great option for families.
EOS Fitness: With several locations in the Las Vegas area, EOS Fitness offers affordable membership rates and a variety of fitness equipment, classes, and personal training sessions. They also offer amenities like a sauna, steam room, and tanning beds.
The Gym: This locally owned and operated gym has two locations in Las Vegas and offers a range of equipment and fitness classes, including martial arts, dance, and yoga. They also have personal trainers available for one-on-one sessions.
Calum has been a part of the PokerNews team since September 2021 after working in the UK energy sector. He played his first hand of poker in 2017 and immediately fell in love with the game. Calum's proudest poker achievement is winning the only tournament he has ever played in Las Vegas, the prestigious $60 Flamingo evening event.