GGPoker Launches Poker Integrity Council to Blacklist Cheaters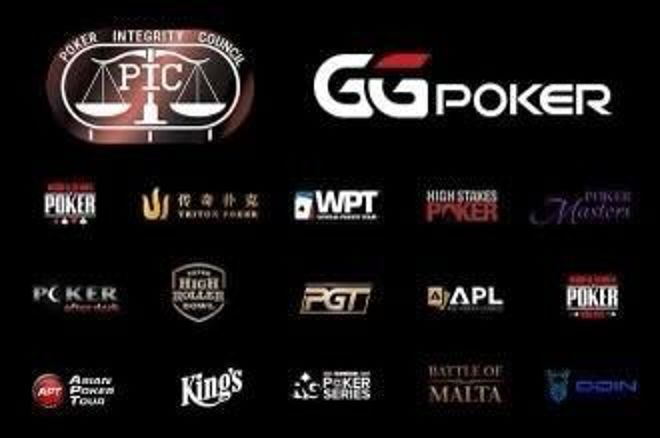 Table Of Contents
GGPoker has informed PokerNews that the online poker giant is launching a Poker Integrity Council (PIC) to help put a stop to rampant cheating within the game.
The council includes five well-respected members, and not all are connected to GGPoker. Jason Koon and Fedor Holz (GGPoker), Andrew "LuckyChewy" Lichtenberger (LearnWPT), Seth Davies (Run it Once), and Nick Petrangelo (Upswing Poker) have been selected to help fix one of poker's biggest problems — cheating.
Jason Koon Speaks
Koon, who was hired last summer to serve as an Integrity Ambassador for GGPoker, is one of the top players in the game, and has also spearheaded the anti-cheating efforts.
"I joined GGPoker with an important objective in mind; to help the GGPoker team make their poker games more secure and fair than ever," Koon said. "It's an honor to launch the Poker Integrity Council and take another massive step in ensuring online poker is safe for all players. Our long list of allies also means that the wider community will be better protected via the industry-wide blacklist; we're sending a united message that there's no place in this game for cheaters."
Koon has over $38 million in live tournament cashes, according to Hendon Mob. He won a World Series of Poker bracelet in 2021, and a strong reputation within the high-stakes community.
What is the Poker Integrity Council?
Council members will be called upon to investigate integrity issues on a case-by-case basis. Once an online poker account is flagged for reasons such as potential real-time assistance (RTA) use, ghosting, or other illegal activities, the PIC will review hand histories and then make a ruling on if disciplinary action is necessary.
Punishment for being caught cheating at GGPoker following a ruling from the PIC could include a simple warning, an account suspension, or a permanent ban from the poker site with the confiscation of funds. That will all depend on how blatant the violation is, among other factors.
Even worse for those permanently banned for serious offenses, the PIC is working with major live tournament operators to install an industry-wide ban. That includes the World Series of Poker (WSOP), World Poker Tour (WPT), Triton Poker, Poker After Dark, Kings Casino, Asian Poker Tour (APT) and many more.
The purpose of the Poker Integrity Council isn't just to kick cheaters off the GGPoker platform. It is also to eliminate cheating altogether in poker, online and in live games.
Over the past few months, a handful of players within the high roller scene have been accused by their peers of cheating both online and in live tournaments. Bryn Kenney, Jake Schindler, and Ali Imsirovic are the three biggest stars facing serious allegations of cheating.
Although GGPoker, and other poker sites, cannot specifically address specific accounts, it has been rumored that Schindler and Imsirovic were both banned for using RTAs. Kenney, on the other hand, has been accused of running a collusion and ghosting scheme on GGPoker. PokerNews obtained text message records that appear to corroborate some of the accusations.