Why "F***in' Gangster" Bill Klein is One of Negreanu's Favorite Poker Players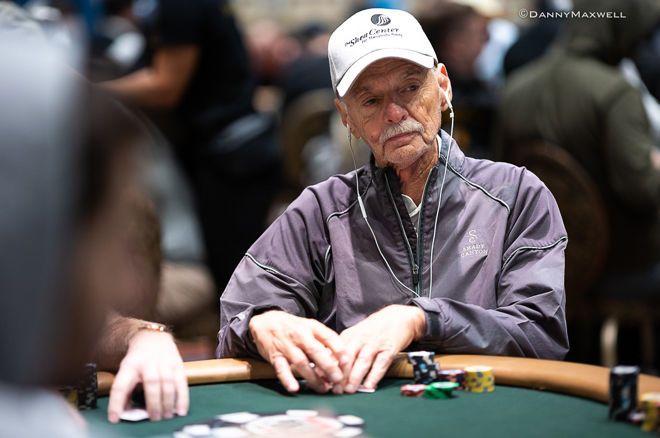 When thinking about retired businessman and overall gentleman Bill Klein, the phrase "f***in' gangster" may not immediately come to mind. But that's exactly how Daniel Negreanu described Klein in a recent episode of the DAT Podcast, calling the high-stakes poker recreational "probably one of my favorite people that I've met."
That's high praise from the Poker Hall of Famer, who this week came close to ending his World Series of Poker (WSOP) bracelet drought in a WSOP Europe High Roller but ended up finishing in fourth place for €146,370.
Negreanu made his comments about the retired manufacturing company owner, who he has played with frequently in high rollers in the PokerGO Studio in Las Vegas, on an episode of DAT Poker Podcast where he and the other hosts analyzed an epic bluff Klein recently pulled against Brian Kim on Hustler Casino Live, which Negreanu named as his "Bluff of the Year" candidate.
Read about Bill Klein's crazy bluff on HCL!
Super High Roller Hero
Before diving into Klein's memorable and somewhat unorthodox betting line, Negreanu was quick to defend and compliment the retired businessman, who he called "the hero in that Super High Roller room" inside ARIA.
"He is the hero," Negreanu said on the podcast. "Anytime people start talking about 'Ha ha ha, (Klein is a) rec,' or whatever, I'm like, buddy, you wish you had Bill Klein's life. His class, what he's created ... he's got grandchildren, whatever. This is a guy who's made plenty of money, where he goes to Shadow Creek (Golf Course in Las Vegas), shoots a hole in one … watches the hockey games, comes to play the $25,000 High Roller at ARIA, two in the morning he wins the tournament. This is all one day in the life of Bill Klein and this happened."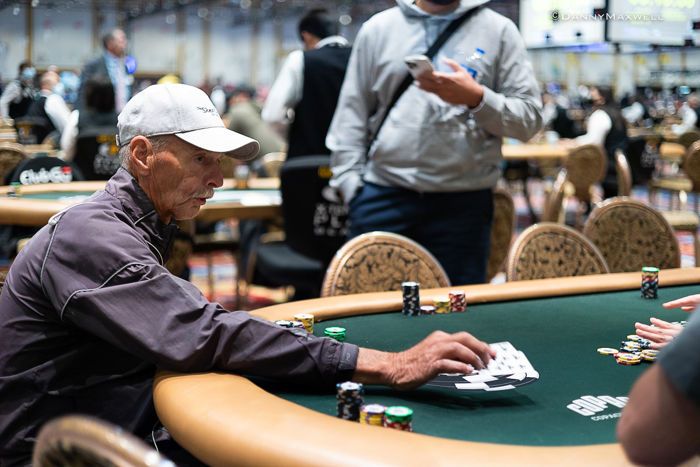 That may all sound too good to be true, but not for Mr. Klein, who indeed took down a $25,000 ARIA High Roller in May 2021 for $324,000, the biggest score of the series that contributed to his $6.1 million in Hendon Mob-recorded live earnings. As for the rest of the details, we'll have to take Negreanu's word for it.
"The Guy We All Aspire to Be"
Negreanu continued his passionate defense of Klein, noting that "any time poker players are like, 'This guy's such a fish,' I'm like bro, when you talk about being a fish at life, you have the wrong guy."
"Bill Klein is probably one of my favorite people that I've met," he said. "I'm not a schmoozer. I really don't schmooze. I hate it, I feel uncomfortable. But Bill and I, we have a kindred fascination with hockey as well. So he's the guy we talk hockey with, the Anaheim Ducks and stuff like that."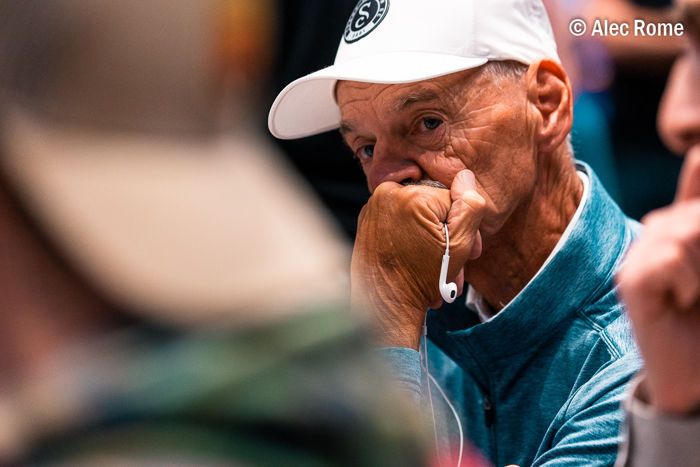 "And he's just such a good (person). Whenever there's a moment (where) we're playing the High Rollers where there's like a special day, whether it was 9/11 or whatever, Bill will stop the tournament, we all shut the f*** up, Bill takes his hat off and says something from the heart so deep and patriotic and we all just feel like, wow, this is the guy we all want to aspire to be. So just for context of who Bill Klein is, like a gangster, a hero, because everyone's going to mock the line that he took here, but he's the gangster in this."
"Recognizing His Image"
In the insane bluff on Hustler Casino Live, Klein called down with
against Kim's
on a board of
before leading out with a pot-sized bet of $13,000 on the river with just ace-high. Kim raised to $50,000 with his pocket kings before Klein continued his story by three-betting to $127,000, a move that got Kim to lay down the best hand.
Negreanu said he liked Klein's decision to call on the flop and turn with his unpaired overcards, noting that "it's too early to fold the hand, he has to see one more card come off, I think, with ace-king."
After Klein made the unorthodox lead on the river, Negreanu said he believed Kim, who recently finished fourth in the World Poker Tour (WPT) Five Diamond at Bellagio, made a mistake by raising against Klein's polarized leading range.
"This is a punt," said Negreanu. "This raise on the river is an absolute unequivocal punt."
As for Klein's decision to bluff three-bet the river, Negreanu said "(this is) where f***in' gangster comes into play."
"If there's an award next year for 'Bluff of the Year,' this one has to win," he said. "This one is so gangster, this is just Bill putting his balls on the table and saying 'I don't think this guy has a five.'"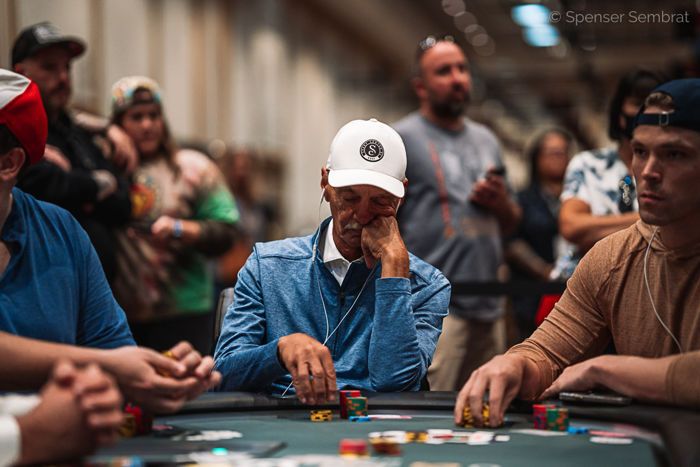 More broadly, Negreanu noted that Klein has "been better at recognizing his image," though he added that "he's going to pick some goofy spots now."
"So Bill Klein now becomes a guy where … you've got to be wary of making these plays because he might put his balls on the table and put you in a really bad spot," he said.
See the bluff for yourself by checking out the Hustler Casino Live YouTube page.