Poker Pro Shaun Deeb Runs Massive Powerball Pool, Chases $1.9 Billion Jackpot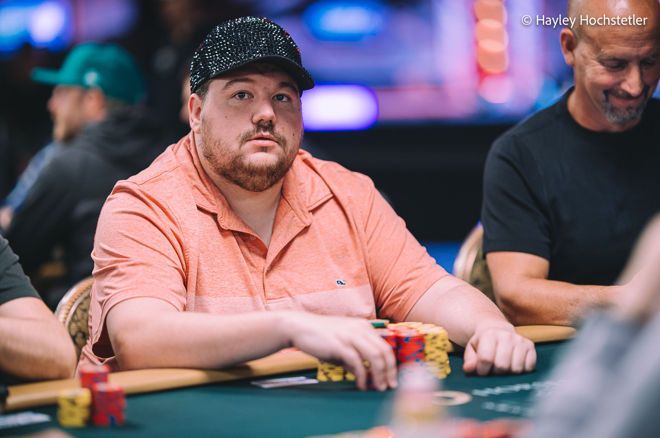 With an expected record $1.9 billion jackpot up for grabs, poker star Shaun Deeb is running a Powerball pool to buy up thousands of possible winning combinations.
The current Powerball jackpot, which exceeds $1.6 billion, has taken the US by storm. On social media, it's been one of the lead trending stories the past week. Millions of Americans have gone to their local lottery store to purchase a ticket in hopes of winning an unthinkable amount of money.
Strangely enough, those who live in Las Vegas can't purchase lottery tickets because doing so isn't permitted in Nevada, a state in which you can gamble on just about anything else. A lottery store at the California state line, less than 45 minutes from Sin City, will most certainly take your money, however.
Deeb Chasing Epic Powerball Jackpot
Each Powerball ticket costs $2, and there is no cap on how many a player can purchase. With approximately 292 million number combinations available — to win a ticket must correctly predict all five numbers drawn — it would cost just under $600 million to buy up every combination to ensure a win.
So, in theory, someone with enough money and time could spend enough to cover every combination and then turn a huge profit with the jackpot closing in on $2 billion. That said, if other players were to also correctly guess the winning numbers, the investment wouldn't necessarily be profitable. Never before has anyone in the US bought all the possible Powerball combinations.
Deeb isn't attempting to rig the game so that he's a guaranteed winner. Instead, he's hosting a pool that already has over $75,000 in Powerball ticket purchases, his wife Ashley Deeb, who is running the pool, disclosed on Twitter.
Shaun Deeb, master of the run-on sentence and hater of punctuation, explained to his Twitter followers details of the Powerball pool and how they can submit payment.
Alright seems to be enough interest in powerball pool respond in comments how you want to pay and I'll dm where to… https://t.co/82XbYLO2ej

— shaun deeb (@shaundeeb)
Unfortunately, it appears that @CoherentDeeb wasn't available to translate that tweet into proper English as he so often does, so we'll give it a try. What the five-time World Series of Poker bracelet winner was trying to say is that anyone interested in joining the pool must pay at least $525 to enter — $25 of which goes to his wife for administrative fees.
The last Powerball jackpot to hit went for $206.9 million and was scooped up by a Pennsylvania Lottery retail customer following the August 3 drawing. That pales in comparison to the current pot, and the next drawing is Monday night at around 11 p.m. ET.
If there isn't a winner, the jackpot will increase in future drawings until it hits.
On Twitter Monday evening, Deeb announced that the pool is officially closed with 45,000 tickets to be purchased for a total of $90,000 among 800 individuals all craving life-changing money.