Daniel Negreanu Coolers DoorDash Founder on High Stakes Poker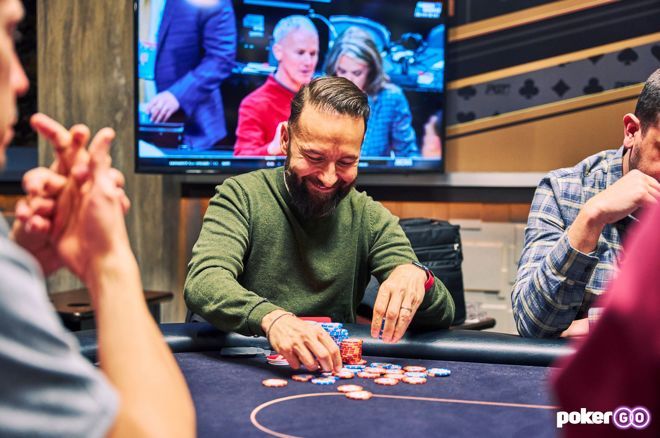 A new table featuring Daniel Negreanu and Eric Persson appeared on Tuesday night's High Stakes Poker episode on PokerGO, and it concluded with a poker legend coolering a recreational player.
Episode 9 of Season 10 had an impressive mix of skill, action, and personalities. Along with the already mentioned players, the game included Stanley Choi, Jean-Robert Bellande, Jennifer Tilly, Stanley Tang, and Andrew Robl.
What Poker Hand Left Daniel Negreanu Feeling "Stung" Over the Weekend?
Rockets for "Kid Poker" Right Off the Bat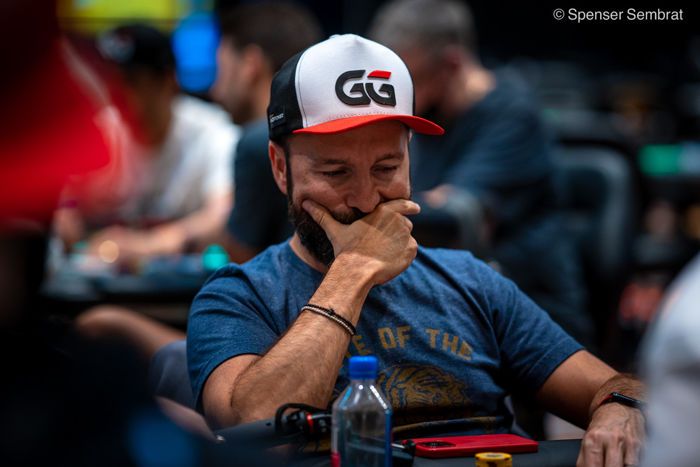 During the old days of High Stakes Poker, Negreanu consistently ran ice cold. In Season 9, his luck turned around, and it continued in that direction right off the bat during his Season 10 debut.
Immediately after sitting down at the table, he picked up
and faced a $1,300 raise from Tang, who was holding
. Negreanu three-bet to $6,000 and his opponent, the founder of DoorDash, made the call.
The heads-up flop came out
, and the GGPoker ambassador made the same $6,000 wager, once again receiving a call. When the
appeared on the turn it brought four cards to a straight. Although it gave Tang two pair, both players checked and then the
gave Negreanu a flush. He again went for a $6,000 bet but this time he couldn't entice a call.
Turn Card Exactly What Negreanu Wanted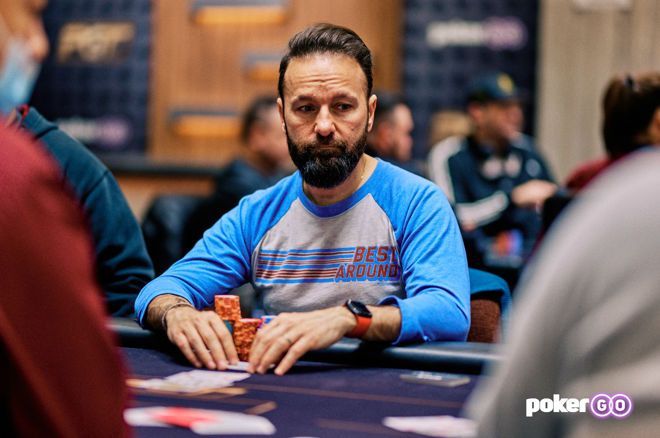 Last week, Antonio Esfandiari and Bill Perkins played an epic $600,000 pot with both players getting stacks in on draws. This week, the Hand of the Day was a battle for a monster pot between a Poker Hall of Famer and a billionaire entrepreneur.
Action began with Tilly raising to $1,500 from an early position with
and receiving calls from Negreanu's
and Tang's
on the button. The blinds folded, and the three remaining players saw a flop of
, hitting two competitors.
Checks were in order from everyone, and the turn was the
, a brutal card for Tang, considering he was up against a set. Following the three-way check on the flop, Tilly put out a $3,000 feeler bet drawing dead. Negreanu made it $12,000 in a great position to win a big pot, and Tang called, while the talented poker-playing actress folded her king-high.
Following the
brick on the river, "DNegs" went for a sneaky check. Tang, however, sized up a bet of $59,000. Negreanu, who had just $200 on top of that wager, moved all in, and, of course, his opponent couldn't fold two pair getting 753:1 odds. The billionaire then discovered the bad news and mucked his cards, while the $150,900 pot was shipped in the opposite direction.
Crazy High Stakes Poker Chop Pot
Robl Jams on Tang with Big Slick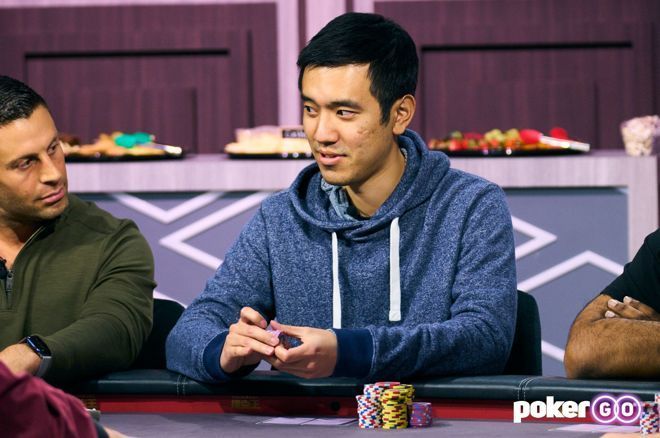 Tang was involved in another monster pot when he straddled to $1,600 with
. Negreanu limped from the small blind with
and then Robl bumped it up to $9,000 in the big blind with
.
Sitting on cowboys, Tang went for a three-bet to $22,000 with about $105,000 left behind. Negreanu moved out of the way, but Robl, who had the food delivery app founder easily covered, four-bet jammed all in and received a snap-call.
Both players agreed to run it twice for the $255,200 pot. The first run out brought a board of
, guaranteeing Tang would at least chop the pot. But the second board of
went Robl's way and they chopped it up.
Tang and Negreanu would play another pot during Episode 9, this one a three-way pot that included Persson, who attempted to bluff on the flop with four-high and a gut-shot straight draw. That aggression didn't work out for him because Tang and Negreanu had both flopped a pair of aces.
When Negreanu jammed his
on the turn, he forced Tang to fold
even though his kicker was stronger. It was the best bluff of what was an entertaining episode.
High Stakes Poker Season 10 returns next week on PokerGO at 5 p.m. PT with Episode 10.
Past High Stakes Poker Recaps
Check out our past recaps from Season 10 of High Stakes Poker on PokerGO:
*Images courtesy of PokerGO.