Jaffee Triumphs; Weng Denied Back-to-Back Titles at WPT Choctaw Final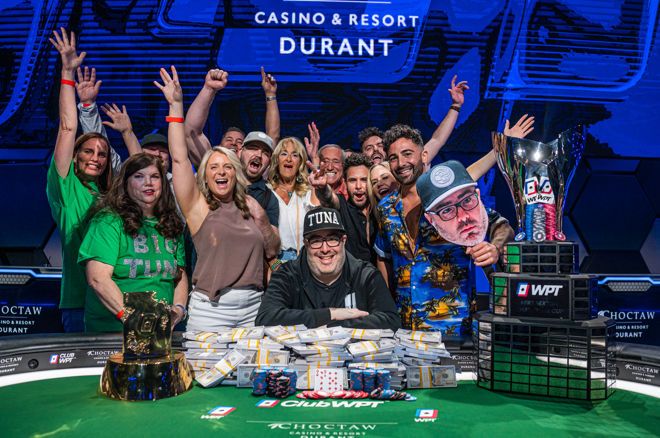 After nearly eight hours of final table play, Jared Jaffee stands alone at the top of the 2023 World Poker Tour (WPT) Choctaw Main Event for his second WPT title. Jaffee took home $400,700 for the victory along with a seat at the $10,000 WPT Championship in December.
"Ten years is a long time," Jaffee said about his first WPT victory in 2013 in a post-win interview with PokerNews. "This first one was so surreal because it was my first major tournament and I almost couldn't believe that it happened. Now I can't believe that it has taken ten years to do this again."
The feeling is different now and so is the win's impact on Jaffee's poker career.
"I feel like that [the 2013 win] was this ecstatic feeling that I did it, and this one is more about solidifying my career and what I've been working for."
Mike Vanier finished third and Bin Weng finished fourth, while Rusty Farrin and two-time WPT champion Erkut Yilmaz rounded out the six-handed final table.
The tournament drew 612 entries to Choctaw Casino and Resort in Durant, Oklahoma and 78 players shared a prize pool of $2,142,000.
2023 WPT Choctaw Final Table Results
| Place | Player | Prize |
| --- | --- | --- |
| 1 | Jared Jaffee | $400,740* |
| 2 | Dojie Ignacio | $261,000 |
| 3 | Mike Vanier | $192,000 |
| 4 | Bin Weng | $143,000 |
| 5 | Rusty Farrin | $107,000 |
| 6 | Erkut Yilmaz | $81,700 |
*-includes a seat at the $10,000 WPT Championship in December
Before Thursday night, two WPT champions (Yilmaz and Jaffee) remained at the WPT Choctaw final table, but Weng's victory in the WPT Seminole Hard Rock Poker Showdown made him the third.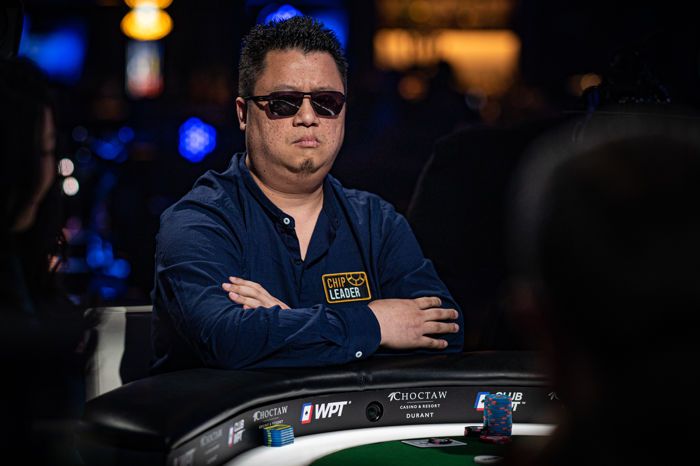 Weng's Run Comes to an End
Weng's bid for consecutive victories came up short with a fourth-place finish for $143,000. He adds that score to his win on Thursday night at the WPT Hard Rock Poker Showdown final table for $1,128,250. A second win would have put Weng into a club of back-to-back WPT winners that includes Marvin Rettenmaier, Darren Elias, and Anthony Zinno.
Read More About Bin Weng's Win in the WPT SHR Poker Showdown!
Final Table Action
Farrin was the beneficiary of the first of two early doubles that set the tone for the afternoon. The Arkansas native got the last of it in on the river with aces and sixes and Vanier paid him off with kings and fours.
The second early double came when Vanier got his shrinking stack in with a suited ace-king against the pocket tens of Weng. The board ran out with a flush for Vanier and he moved into the third slot on the leaderboard with six players still remaining. The hand came just after Jaffee took a pot from Weng to assume the overall chip lead.
All six players still remained at the first break, with Jaffee on top and Vanier trailing in second. Weng had dropped down to the third slot and Farrin was the short stack with just under two million.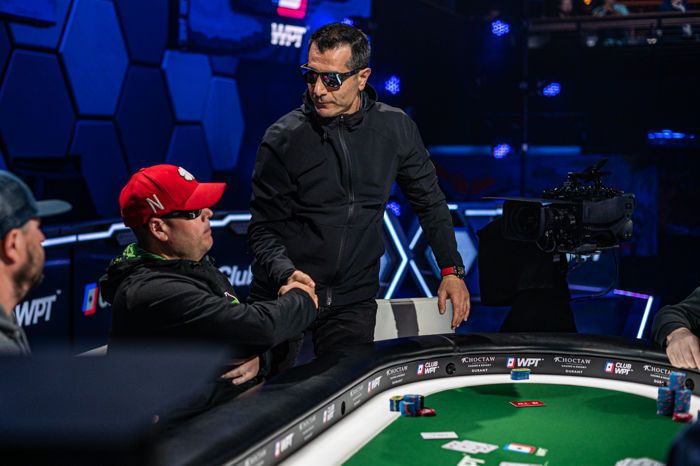 Yilmaz was the first to go after the initial break when he shoved with pocket fives and Vanier called with a suited ace-ten. The board ran out with an ace on the turn and Yilmaz hit the rail in sixth for $81,700. Meanwhile, Jaffee jumped to 12 million in a clash that sent Weng down the leaderboard.
Weng got a few chips back in a battle of the short stacks with the elimination of Farrin in fifth place. Both players got it in with an ace, but Weng had the better one to send Farrin home with $107,000. The elimination set the table for the final four players, with Vanier in the lead with over 15 million, while Jaffee trailed with 10 million and Weng and Ignacio fought for third place with just over two million each.
Weng's run soon came to an end when he shoved just over 10 big blinds with king-jack and Jaffee took him out with ace-nine. The fourth-place finish was good for $143,000 and the end of an impressive run in consecutive WPT main events.
The final trio battled and at one point all three players were nearly even, but Jaffee pulled away with the lead and he had around 17 million when Vanier picked up queens and shoved with seven million. Jaffee turned over a suited ace-six and caught runner-runner clubs to send Vanier to the rail in third place for $192,000.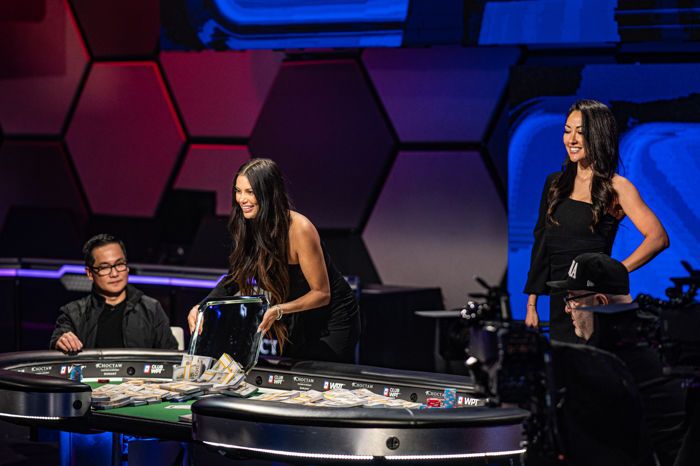 Jaffee entered heads-up play with nearly a 3-to-1 chip advantage over Ignacio, but the oldest player at the final table (53) soon fought back to even the counts. After a bit of back-and-forth, Ignacio fell behind again before he got it in with ace-nine. Jaffee put him at risk with pocket nines and held on for his second WPT title.
Be sure to return on Saturday night for the last of three WPT final tables when the WPT Gardens Poker Championship plays down to a winner at the HyperX ESports Arena in Las Vegas.
*Images courtesy of WPT.
Las Vegas-based PokerNews Live Reporting Executive, originally from Chicago, IL