The Best Freeroll Tournaments On PartyPoker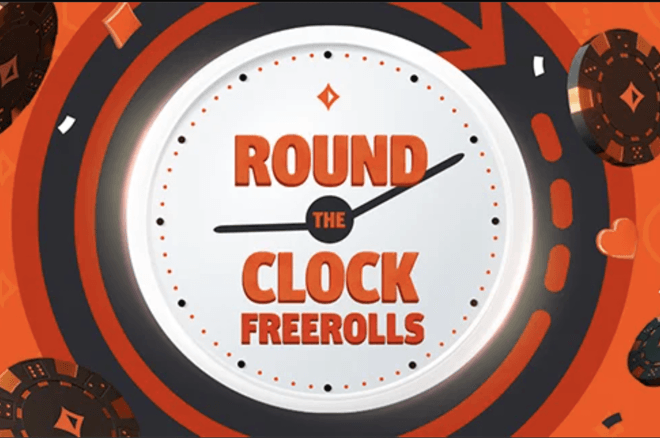 Few brand names are as unequivocably tied to the idea of online poker as partypoker. The company hosts regular internationally popular online festivals.
PartyPoker is a safe and secure site, regulated and trusted the world over.
If you're not yet familiar with the partypoker platform—or just want a low-risk way to top up your bankroll—a great place to start is with a freeroll tournament. Luckily, partypoker has a regular roster of freeroll tourneys that can be played most days.
All you need to do to play these events is sign-up for a PartyPoker account and head to the tournament lobby. If you have any issues finding the freeroll you need, read on to find out the best freeroll tournaments on PartyPoker.
Alternatively, check out our online tournament calendar for further details on the best freerolls.
Check out the brand new PokerNews Online Tournament Calendar
Click here to register for your favorite online freeroll poker tournaments!
Exclusive $100 PokerNews Freerolls
Every Sunday at 7 p.m. BST, PokerNews hosts a weekly $100 freeroll on PartyPoker. These events are password protected. However, all you need to do to learn the password is check out the PokerNews Discord ahead of time.
The PokerNews-exclusive $100 PartyPoker freerolls are open to all PartyPoker.com customers that have a real money account. Your account is considered real money at PartyPoker if you have made at least one deposit since opening your account.
If you're already enjoying the cash games and tournaments at PartyPoker, join our free Discord server to stay up-to-date with all the latest poker news, and to discover those all-important freeroll passwords.
Check Out The PartyPoker MILLIONS Online KO Edition Schedule
$500 Depositor Freeroll
Once per week, partypoker put on a $500 freeroll for everyone who deposited cash in the previous 7 days.
Every week that you send cash to your PartyPoker account earns you a ticket to the event. It's a great way to make your deposit go a little further.
If you miss this week's edition (or fail to cash), you can just load up again next week to claim another ticket and another chance.
Round The Clock Freerolls
Right now, PartyPoker is running a series of hourly freerolls. These events start at the top of each hour (GMT) every hour.
In the course of this 24-hour cycle, PartyPoker gives away $2,500 in these high-speed events with tourney guarantees ranging from $50 to $200.
The five-minute tourney clock (speeding up to 3 minutes in the later levels) means that winning an event takes around two and a half hours. With such a small time commitment—and a new event every hour—these are the perfect bite-sized freeroll poker tournaments for busy players.
Patrick Leonard's Back To Back Wins On partypoker
PartyPoker Online Freeroll Calendar
Now Is The Perfect Time to Join PartyPoker
Thinking about joining PartyPoker? Now is the time to get off the fence and join the fun at PartyPoker.
Download PartyPoker via PokerNews, create your free account and make your first deposit safe in the knowledge that your deposit amount is matched 100% up to $600, plus you receive $30 worth of free tickets if you deposit at least $20!
Day 1: 1x $5 SPINS ticket + 1x $3.30 MTT ticket
Day 2: 2x $1 SPINS ticket + 1x $5.50 MTT ticket
Day 4: 1x $5.50 MTT ticket
Day 6: 2x $3 SPINS tickets + 1x$3.30 MTT ticket