2023 WSOP Main Event Champ Daniel Weinman Signs With Poker Royalty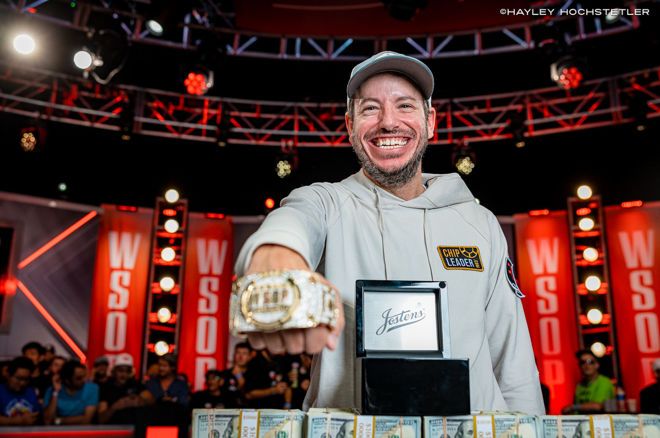 Fresh off of winning the largest-field World Series of Poker (WSOP) Main Event in history, Daniel Weinman has signed to Poker Royalty as an ambassador.
Poker Royalty, which was founded in 2003, is a poker marketing agency that represents many of the biggest stars of the game, including Daniel Negreanu, Phil Hellmuth and Antonio Esfandiari.
In a press release, Poker Royalty praised Weinman for, in addition to his Main Event victory, being "a prominent force in online poker, achieving (PokerStars) Supernova Elite status, given to the highest-volume players on a yearly basis" and for being "widely credited with creating 'Duckflush' (a 2-7 lowball variant) and the 'Fantasyland' variant of Chinese Poker that became a massive success in the mid-2010s."
"We are thrilled to welcome Daniel Weinman to the Poker Royalty family," Poker Royalty founder and CEO Brian Balsbaugh said in the press release. "Daniel's exceptional skills, remarkable track record, and dedication will make him a tremendous ambassador for the game of poker."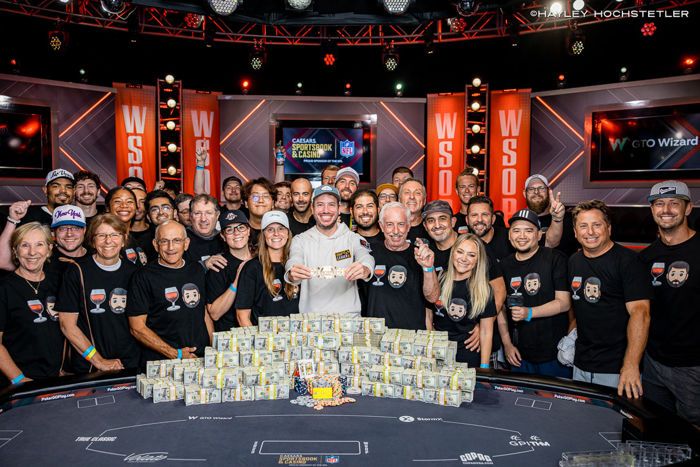 Weinman, who, in addition to playing poker professionally, works as an advisor for Atlanta-based RF Poker, said he was "excited to join Poker Royalty and embark on this new chapter of my career."
"Their unparalleled expertise and industry knowledge make them the ideal partner to help me navigate the ever-evolving landscape of professional poker," said Weinman.
Read About Weinman's 2023 WSOP Main Event Victory!
The Next Move For 2023 Main Event Champ
Weinman is the latest Main Event champion to join the Poker Royalty roster, alongside Hellmuth, Scotty Nguyen and the late Doyle Brunson.
The signing with Poker Royalty after winning the record-breaking Main Event marks a returned focus to poker for Weinman, who said during a recent episode of the PokerNews Podcast that most of his time in the past few years has been spent off the felt.
"Part of the reason that I wasn't playing as much poker over the past year or two was (that) doing poker full-time was super draining," Weinman told Chad Holloway in July. "I really wasn't enjoying it that much anymore. And this job that I started about a year ago was really just a breath of fresh air. It was in the poker industry as well, so it was something I knew, and I think it'll be pretty interesting going forward what the mix of poker and job looks like, but definitely not going to be quitting."
Weinman's victory in the Main Event came after 15 years without success in poker's most prestigious event. "I came very close to not even going back out for the Main Event. I went home halfway through the summer. I was burnt out and kind of took some urging on from friends and family to go out and play it even to begin with."
It's safe to say that Weinman is now a fan of the Main Event that brought him a career-best score of $12.1 million.
The PokerNews Podcast episode with Weinman can be heard below.