Would You Fold Pocket Kings Playing for $4.2 Million in this Spot?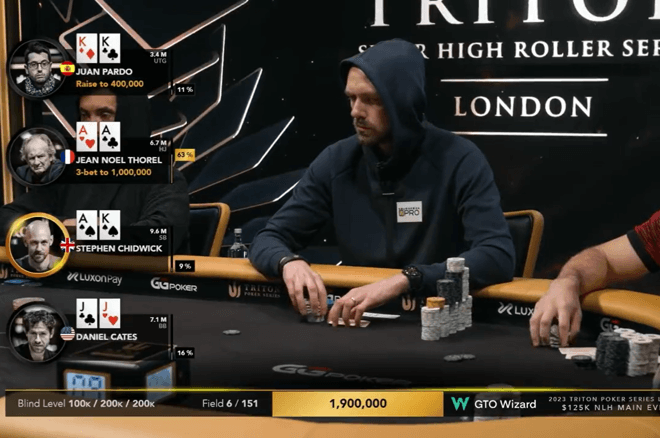 With $4.2 million up top in the $125,000 buy-in Triton Poker London Main Event, Juan Pardo ran into a difficult situation with pocket kings facing some heavy action.
He would eventually fold the hand, which now begs the question — would you have done the same thing? We're going to give you the hand details and let you make your own decision.
Timothy Adams Wins Triton Poker Main Event
Fold or No?
If you've seen a clip of the hand or caught it during the stream, ignore the fact that he was up against pocket aces and ace-king. Put yourself in Pardo's shoes as if you have no idea what his opponents were holding.
For everyone else, here is the video of the hand, which occurred as the blinds were already quite large (100,000/200,000) and Pardo had just 19 big blinds.
https://twitter.com/PokerNews/status/1688613135358308355
The situation was this: Pardo had raised from under the gun to 400,000 with K♦K♣. Standard stuff. Jean Norel Thorel, in the hijack, then three-bet it to 1,000,000 with A♥A♣. Stephen Chidwick, who had everyone covered, four-bet to 2,300,000 with A♠K♠ in the small blind, and then Daniel Cates made a solid fold with J♣J♥ in the big blind.
Action was then back on Pardo, who had 3,400,000 left behind. Well, it was supposed to be his turn to act, but Thorel, out of turn, announced "all in." Pardo would then fold, and Thorel officially moved all in for around 7.6 million. To make a long story short, Chidwick called and lost the hand. He'd end up finishing in fifth place for $1,250,000 and the player holding pocket aces took second place for $2,830,000.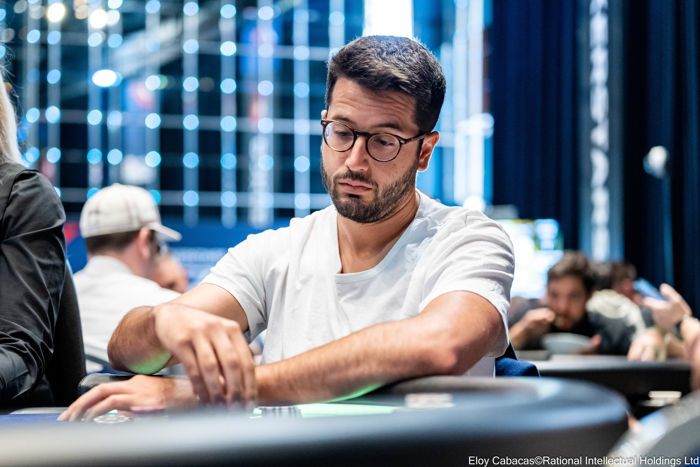 Pardo finished in sixth place for $970,000, but would have been out long before had he called it off with pocket kings. But hindsight is 20/20, so we aren't concerned with the outcome of the hand in this article.
What we are curious to know, however, is how you would have played that spot, given the hand history explained above. Do you call it off knowing that you're only behind one hand (aces)? And would you have called if not for Thorel acting out of turn?