Tournament Poker in Texas is Absolutely Booming; Lodge, TCH Setting Records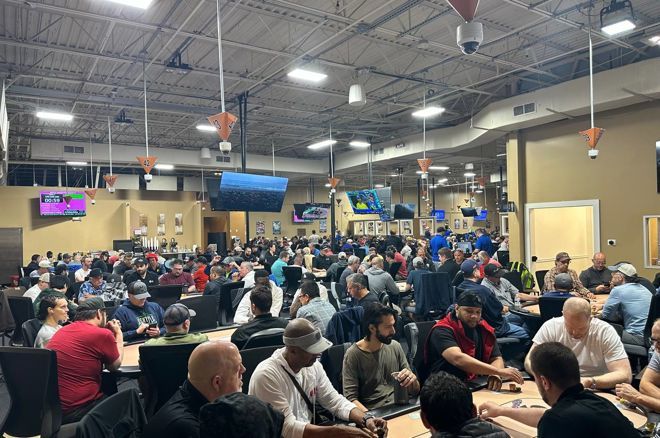 Table Of Contents
The Lodge Card Club near Austin hosted a record-breaking $400 buy-in Mega Monster tournament that attracted 5,750 entries, which is almost unheard of outside the World Series of Poker (WSOP).
But that isn't the only place in Texas for tournament poker doing big things. Over at Texas Card House, the popular card room will break Dallas records during its upcoming series in which $3 million is guaranteed.
The series, which begins Aug. 15, features multiple seven-figure guarantee events, highlighted by the $1,000 buy-in Title Event starting Aug. 30, featuring at least $1.5 million in the pot. Texas Card House Dallas will be live-streaming final tables throughout the series on its YouTube channel.
Learn more about poker in Texas here!
A Monster Poker Event in Texas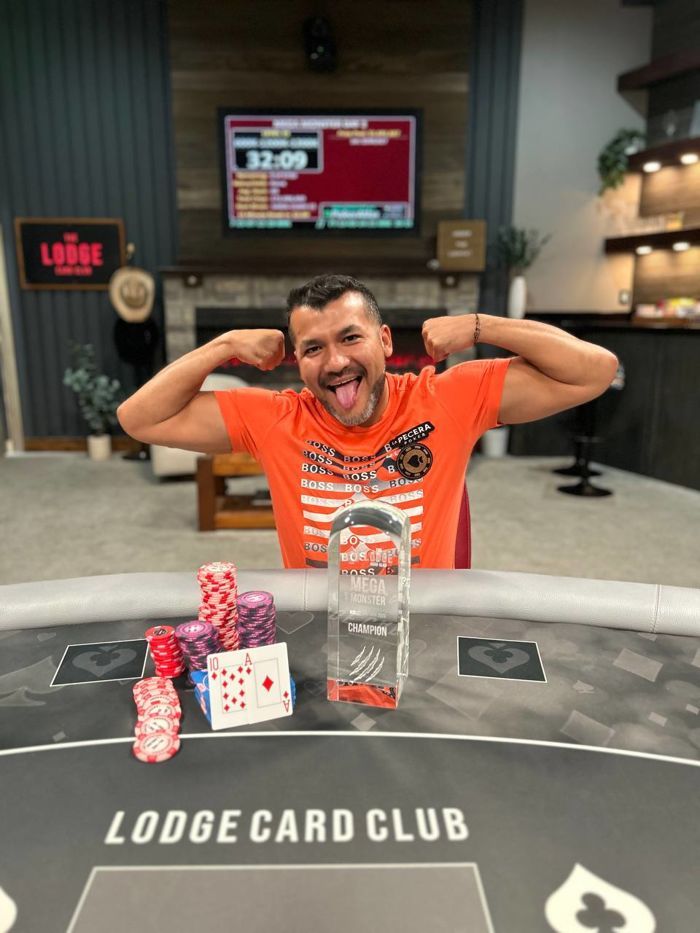 The Lodge, a poker club co-owned by Doug Polk, Andrew Neeme, and Brad Owen, on Monday, wrapped up a truly monster Mega Monster tournament that obliterated its $1 million guaranteed prize pool. Action began on Aug. 3 with the first of 24 Day 1 starting flights. Day 2 took place on Sunday in Round Rock, Texas with the final table the following day.
On Monday, the final table ran and three players turned a $400 into a six-figure payday, with first place — Mexico's Mauro Avila — receiving $286,578. Players were eligible to register for as many starting flights as they so desired. One player fired 29 bullets, which didn't exactly sit well with Norman Chad, perhaps the strongest proponent for eliminating rebuys in tournament poker. The long-time WSOP announcer, as per usual, made a sarcastic comment on social media in response.
https://twitter.com/NormanChad/status/1690843896660848640
Chad has repeatedly begged and pleaded for tournament operators to can unlimited rebuy tournaments but to no avail. Whether you agree with him or not, you can't question his determination.
The Lodge's Mega Monster generated a prize pool of $1,943,500, which means the house raked in over $350,000 (minus overhead costs) on a low buy-in tournament.
The Lodge Mega Monster Final Table Results
| Place | Player | Prize |
| --- | --- | --- |
| 1 | Mauro Avila | $286,578 |
| 2 | Juju | $196,474 |
| 3 | Joshua Nuncio | $134,321 |
| 4 | Joseph Roh | $88,713 |
| 5 | Daniel Davila | $69,444 |
| 6 | Steve | $54,134 |
| 7 | TM | $42,293 |
| 8 | Spider | $33,834 |
Texas Card House and The Lodge aren't the only Texas poker rooms having success when it comes to tournament poker. Champions Club Houston and Prime Social (Houston) are among the poker clubs crushing it on the Lone Star State tournament scene.
*Images courtesy of The Lodge Card Club