What Are the Best Poker Rooms in Texas?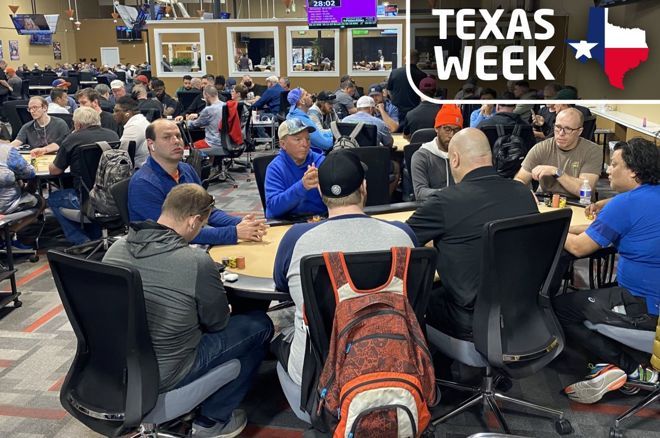 Table Of Contents
The PokerNews journey across the Lone Star State has come to a conclusion (sad face), so now we disclose our take on where you'll find the best poker rooms in Texas.
Poker is popping in Texas, from H-Town to the Big D, and even in the smaller towns like Midland and Odessa. You're never far away from a juicy game — cash or tournament — when traveling through the state.
What makes Texas poker so special is there's a room for everyone. If you prefer the home game atmosphere, there's a game waiting for you. Or, if you're all about the big, jam-packed card rooms, you're also in luck. But where are the best places to play poker in Texas (in no particular order)?
Texas
Online Poker is forbidden
Online Casino is forbidden
Sports Betting is forbidden
The Small But Lively Rooms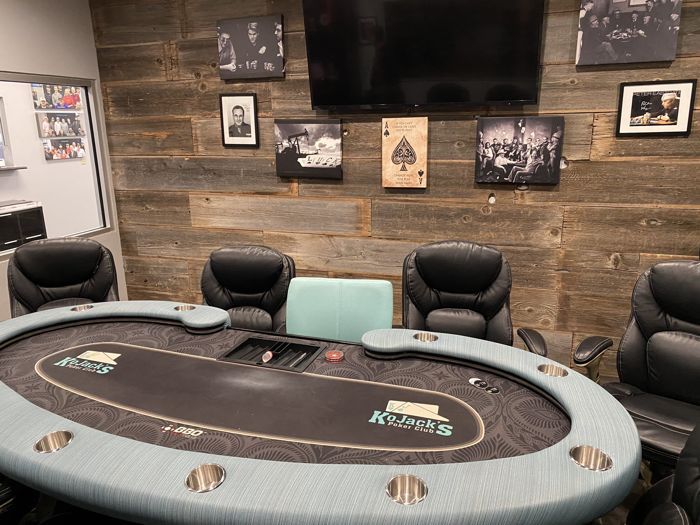 Contrary to popular belief, size doesn't always matter. On Day 1 of Texas Week, we spotted a hidden gem called the Gin Mill Poker Club in the Houston area. Only one table was running at the time we arrived, but the room might have been the most unique place we found. Think classic old-school Texas saloon meets modern poker room — that's the Gin Mill, in a nutshell.
When visiting Midland, stop by KoJack's Poker Club for a friendly game and a home game environment. But make no mistake, the games at KoJack's often play big, even the $1/$3 no-limit hold'em games.
Another small-ish room we couldn't stop talking about was the original 101 Poker Club in Houston, which featured 12 poker tables in what resembled a classic sports bar (with gambling). The room offers regular freeroll tournaments and, to sweeten the pot, an extensive food and beverage menu, which you don't get in most Texas poker rooms.
Learn more about poker in Texas here!
The Up-and-Comers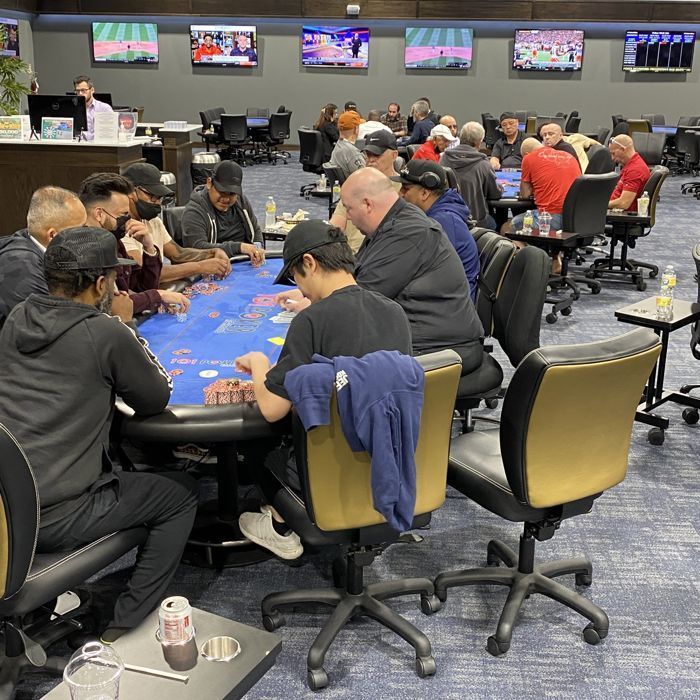 The poker room business is highly competitive in Texas these days. We discovered there are a number of worthwhile card rooms in the Lone Star State that are new or just simply haven't established a huge customer base yet, but clearly have the potential to explode.
Over at 52 Social in Austin there are 25 tables inside a modern and spacious poker club, which also features a full-scale kitchen and bar. The room is located near The Lodge, the largest poker room in the state. So, the competition is stiff, but with new management coming in to spice things up, and plans for some big tournaments on the horizon, 52 Social appears to be on the rise.
Shuffle 214 in Dallas has 31 card tables, enough room to host some major events. We weren't just impressed by the size, but also the solid mix of juicy cash games and tournaments.
On our final day of the week-long trip, we caught up with Sanjeev Vora, who purchased Johnny Chan's old poker room in Houston and rebranded it as the 101 Poker Club Richmond. He was straight up with us and admitted he was a little disappointed in the slow growth of his business since he purchased it in December. Only a couple games run most of the day.
But the card room has unlimited upside. Vora plans to host a $2 million guaranteed series in May, and the new 101 is one of the largest card rooms in the state. He invested heavily in an impressive renovation that makes 101 Richmond among the nicest looking poker clubs in Texas.
Best Free to Play Slots
The Texas-Sized Poker Rooms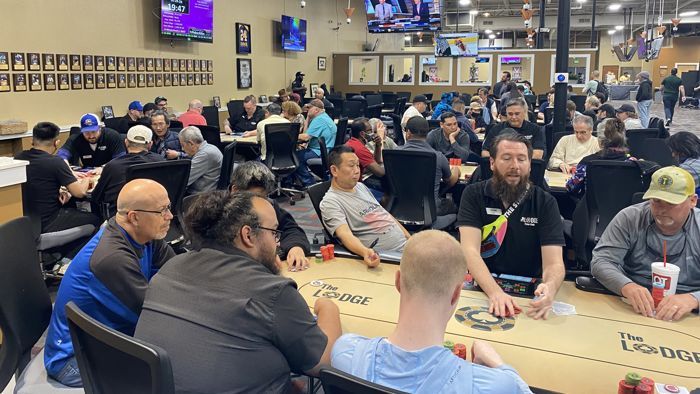 For those who do believe size matters, look no further than the five poker clubs you're about to read about — The Lodge Card Club, Spades Poker House, Prime Social, Texas Card House Dallas, and Poker House Dallas.
We'll start with The Lodge "Mahal" in Austin, a 63-table poker room co-owned by Doug Polk, Andrew Neeme, and Brad Owen.
The Lodge wrapped up its biggest series ever, which attracted huge crowds daily. Livestreams will soon return, and Polk's club is about to add another 30 poker tables.
Texas Card House Dallas is one of the most aesthetically pleasing poker rooms you'll find anywhere — inside and out. Perhaps, that is the reason the room is packed even during weekdays.
Ryan Crow, TCH's CEO, won an important appeal with the city's Board of Adjustments to retain the business's Certificate of Occupancy, a slap in the face to lawmakers trying to put Texas poker rooms out of business. The Dallas poker community greatly benefits from the existence of top-notch rooms such as Texas Card House.
Speaking of the Big D, Poker House Dallas is another exceptional card room in town. This spacious and modern poker club is run by a knowledgeable staff that is passionate about poker.
Players can expect some of the juiciest cash games around that tend to play bigger than the blinds would indicate. Poker House Dallas also spreads regular tournaments.
Houston's poker scene is truly a bucket list item. One of the H-Town rooms you shouldn't skip on your visit is Spades Poker House. The room had an old-school meets new-school feel to it in terms of look and the customer base. There's a reason why Spades has such a loyal customer base full of younger and older players.
Actually, there are many reasons, most notably because players are treated the right way by dealers and floor managers.
Last but certainly not least is Prime Social, arguably the gold standard for poker in Houston, and maybe even the entire state of Texas. Ever since Justin Hammer took over as the tournament director, Prime has hosted some of the largest events in Texas poker history.
The Texas Poker Championship Main Event concluded on Tuesday with James Carroll winning the largest share of the $2.3 million pot ($455,000).
Prime Social isn't just a tournament spot. The room offers dozens of daily cash games from low to high stakes, and just about everything in between, including plenty of pot-limit Omaha games.
For more on poker rooms in Texas check out the latest episode of the PokerNews Podcast.
See highlights from the PokerNews Texas Road trip here!