Texas Card House Dallas Wins Appeal; Board of Adjustments Says Poker is Legal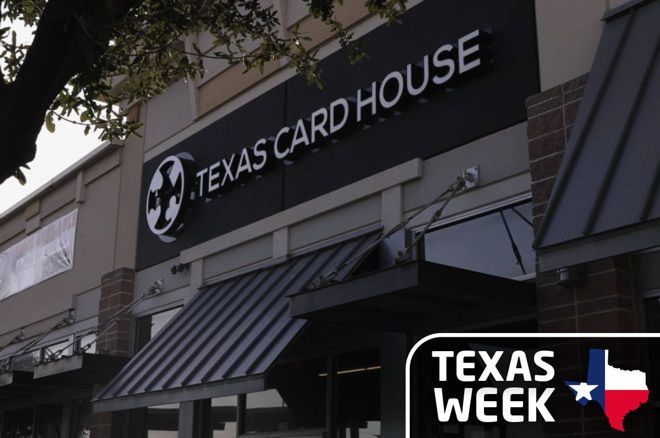 Table Of Contents
Two months after Texas Card House Dallas had its Certificate of Occupancy (COA) revoked, the poker room won an appeal with the Board of Adjustment (BOA) Tuesday by a 5-0 vote, meaning the card room can legally continue to operate.
The board met to discuss the legality of poker within the city. And one councilmember went so far as to accuse those who were trying to shut down TCH as being politically motivated.
"I'm pretty disappointed in this process, that it seemed like the opinion was changed either by political reasons or possibly public backlash," Kathleen Frankford, a board member, said during the meeting.
She continued to say that "it seems pretty clear to me that the business is doing what they set out to do."
Watch the full board meeting below:
Going Back on Their Word
In January 2019, Texas Card House CEO Ryan Crow approached the Dallas City Council with a proposal to operate a poker club within city limits. Chris Caso, who is now the city attorney but served in a different role at the time, stood beside the entrepreneur and told the board members that he felt the business model, a membership-based poker club, was perfectly legal.
Three years later and some lawmakers in Dallas are attempting to change their stance on the legality of TCH and other poker rooms despite Crow running his business in the manner in which he was approved to operate in 2019. Frankford, the Executive Director at the Texas Association of Convention and Visitor Bureaus, went to bat for the Texas Card House during the BOA meeting.
"There was never a good case made by the city (to revoke the Certificate of Occupancy), there was no persuasive argument that new information came to light," Frankford argued. "I feel that they had the information. They made the decision that the business was abiding by all the rules of the state law. Again, I think it was political pressure and that's extremely disappointing."
The Texas Poker Championship is happening at Houston's Prime Social now. Details here!
What Texas Law Says About Poker
Gambling, except on some Indian reservations, is illegal in Texas — online and land-based. But there is a loophole in Texas Penal Code 47.04 that leaves the door open for live poker.
If the games are fair for all players, the games occur in a "private place," and "no person received any economic benefit other than personal winnings," according to Texas law, the poker games are legal.
Texas Poker
Discover all you need to know about Texas Poker right here.
Many interpret the "economic benefit" to mean that so long as the poker rooms aren't taking rake out of pots, the businesses are operating legally. In Texas, there are no land-based poker rooms inside casinos. Instead, they operate as clubs and players are charged a monthly and/or hourly seat fee to play, a stark contrast from card rooms in most other places around the world.
Crow's business model at Texas Card House is no different than the dozens of other Texas poker rooms. His dealers don't take rake out of pots, as that would be illegal. Members at his four rooms (Austin, Dallas, Houston, Rio Grande Valley) pay $30 monthly (or $300 annually) membership fees for access to the club and then $10 daily fees for a seat at a poker table.
Don't miss these free to play poker games
Crow told PokerNews there was a "fair amount of press" and about 250 people in attendance at the appeal. All five board members voted "aye" in favor of TCH's appeal.
Texas Card House isn't the only nearby poker room to face some backlash from local authorities. Top Shelf Poker Room in Flint, Texas, a small town about 100 miles southeast of Dallas, was raided earlier this month on accusations of illegal gambling.
Unlike TCH, which has remained in operation since the Certificate of Occupancy was revoked in January, Top Shelf was forced to close down immediately and all assets were seized. PokerNews was informed by the Smith County sheriff that criminal charges will likely be filed against the owners.
Crow, on the other hand, is in the clear, at least for now. Texas Card House won a legal battle against the city trying to put the card room out of business. In doing so, it could put a stop to the politically motivated attacks on poker rooms all across the state.
Texas
Online Poker is forbidden
Online Casino is forbidden
Sports Betting is forbidden