Thrill Team Member Samantha Abernathy on Virtues of WSOP's Free-to-Play App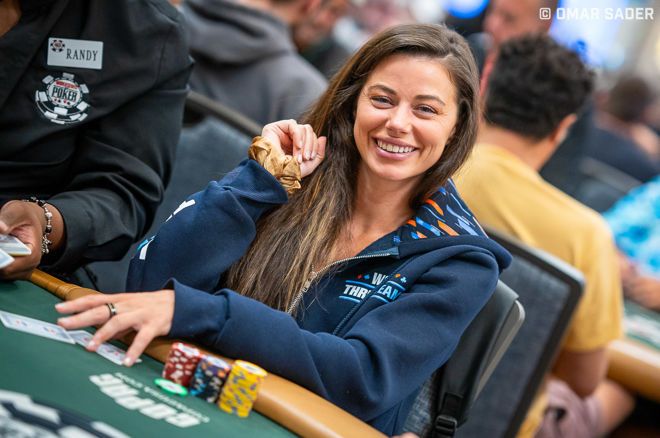 Table Of Contents
Earlier this year, the WSOP App announced their inaugural "Thrill Team," which was made up of seven poker superstars who have won several millions dollars, gold bracelets and circuit rings in the live poker world, and are now going all-in to win virtual bracelets, rings, and trophies on the free-to-play app.
Samantha Abernathy was one of seven members alongside Patrik Antonius, Espen Jorstad, Vanessa Selbst, Adam Hendrix, Landon Tice, and Ethan "Rampage" Yau.
Abernathy, who is currently based in Andorra, a small country in the Pyrenees mountains in between Spain and France, recently chatted with PokerNews about her experience with the app thus far.
"I'm frequently traveling, trying to see as much of Europe as possible and embrace the differences in life over here," she told PokerNews. "These days, I'm mainly playing live and online multi-table tournaments (MTTs). Most recently, I participated in the European Poker Tour in Prague, Paris and London, as well as WSOP Europe, and – of course – the WSOP in Vegas."
World Series of Poker (WSOP) Social App Review & 1 Million Free Chips Bonus
Making a Run in the Ladies Event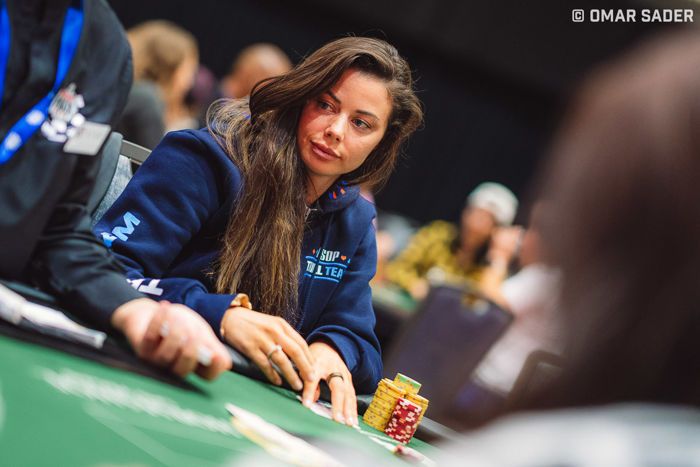 It was while in Vegas that Abernathy made a deep run in Event #67: $1,000 Ladies Championship, ultimately finishing 31st out of 1,295 entries for $5,385.
"The WSOP is always a thrilling time, and this year was an enriching experience as always. One highlight that stands out was my deep run in the ladies event. I witnessed tons of newer players sharing the passion for the game, which made it such an amazing environment to play in. While I didn't cash the Main Event this year, I am always grateful for the opportunity to participate and eagerly look forward to the thrill of next year."
"Since the WSOP app's launch 10 years ago, it has been downloaded millions of times and has helped introduce poker to so many players."
While at the Horseshoe and Paris, Abernathy was able to represent the WSOP Thrill Team alongside her teammates.
"I feel an immense sense of responsibility as an inaugural Thrill Team member – the game of poker has done so much for me and I'm excited to use my platform to bring awareness to the free WSOP mobile app so that the thrill of live poker can reach even more people," said Abernathy.
She continued: "Since the WSOP app's launch 10 years ago, it has been downloaded millions of times and has helped introduce poker to so many players. In fact, my Thrill Teammate Ethan Yau and I both started playing poker through the WSOP app. The WSOP believes poker is a game for everyone, and it offered a supportive space for me when I began my journey. It was a real full circle moment to be asked to be an ambassador for the app that gave me my start in the game."
VIP Event During WSOP
Not only did she represent the WSOP Thrill Team on the felt, but she also took part in a special VIP event for players on the app.
As she told it: "To celebrate the WSOP Main Event final table, the official WSOP free-to-play app flew VIP players to Vegas to compete in a private poker tournament. Before the tournament kicked off, I was able to meet the users and hosted a Q&A. It was awesome to meet players who, like me, have perfected their poker skills through the WSOP app – as I mentioned, I began playing poker through the WSOP app. The WSOP has enabled these players to experience the excitement of poker by testing their skills on the free-to-play app, but with this event, WSOP went one step further and brought them together to recreate that feeling in real life."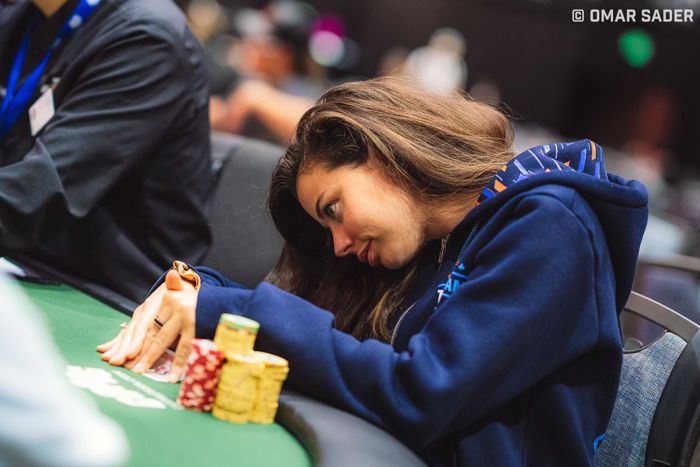 For those interested in playing with Abernathy, they can do so at the online tables and in the new feature called "WSOP Teams" where you can create your own poker team, add other players, and play poker together.
So, what's next for Abernathy?
"I will definitely be going to EPT Barcelona, it's one of my favorite stops. I'll likely go to Cyprus, and I might try to make it over to the Bahamas for the new WSOP series this winter!"
You can follow Abernathy on her Instagram @samabernathyy.
Executive Editor US, PokerNews Podcast co-host & 2013 WSOP Bracelet Winner.