Dan Bilzerian and Samantha Abernathy Complete Vegas-To-L.A. Bike Rides
Prop bets and poker players go hand in hand, and recently both Dan Bilzerian and Samantha Abernathy completed some pretty massive ones. Both bets involved riding a bicycle from Las Vegas to Los Angeles, a trek of over 300 miles.
Bilzerian Completes Ride, But Bets Under Arbitration
Bilzerian took off on a bicycle from Las Vegas on Tuesday, March 29, shortly after 3:30 p.m. PT. Less than 33 hours later, he had arrived in Los Angeles. His bet was reportedly worth $600,000 against Bill Perkins.
Bilzerian was also said to have a big bet against Rick Salomon. Following the completion of the ride, the wagers involved have now gone to arbitration, according to Perkins. Perkins did inform PokerNews that Bilzerian is insured against an unfavorable ruling in both arbitrations.
The following video is from the start of Bilzerian's ride, including visual of the Nevada police escort and halting of traffic on Las Vegas Blvd. for several minutes while Bilzerian got up to speed.
March 30, 2016
The terms of the bet were such that Bilzerian must complete the ride in 48 hours or less and that he had until the end of March 31, 2016. If Bilzerian was to get arrested along the way, the bet would be considered a wash. If Bilzerian was to get pulled over and delayed, time would be added to the clock. There could be no motor or assist added to the bike.
According to Perkins, various posts on social media, and the website dedicated to Bilzerian's bet, 48hourbet.com, Bilzerian had five weeks to train and had the help of none other than Lance Armstrong. When the day came, Bilzerian was well prepared with a convoy that would travel with him, a police escort for the Nevada portion of the ride, and several different bikes he would use at different portions of the trek.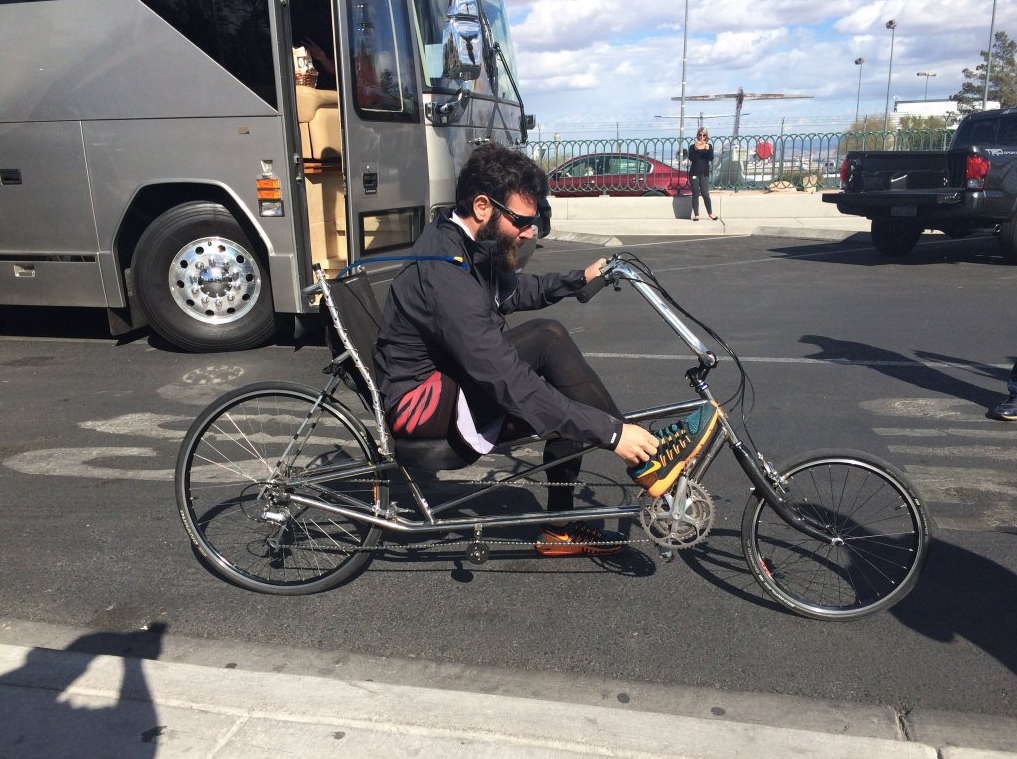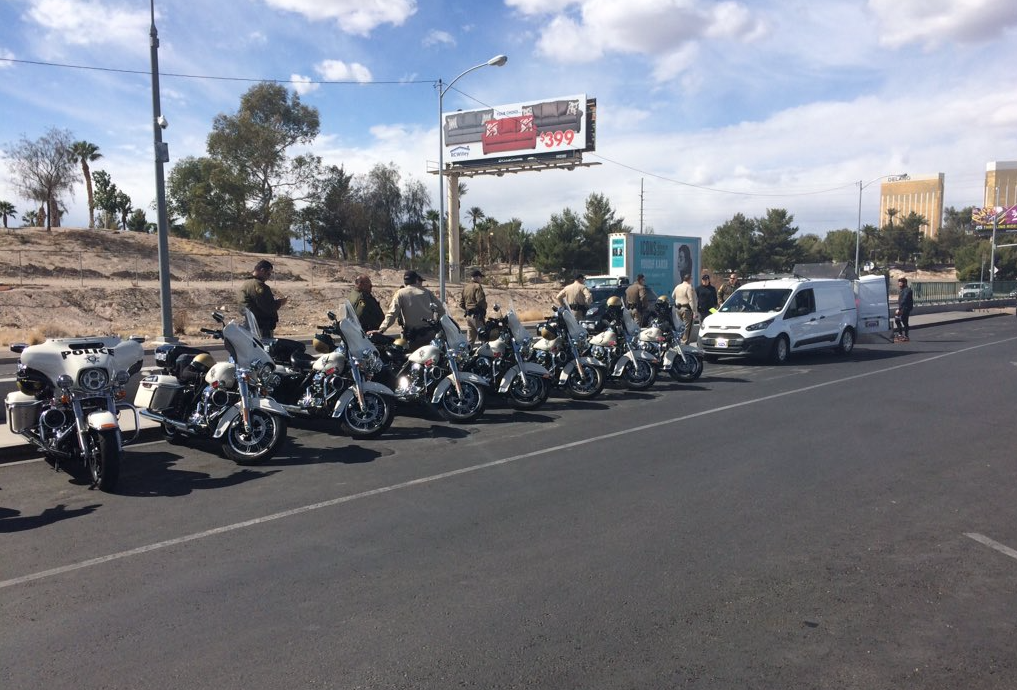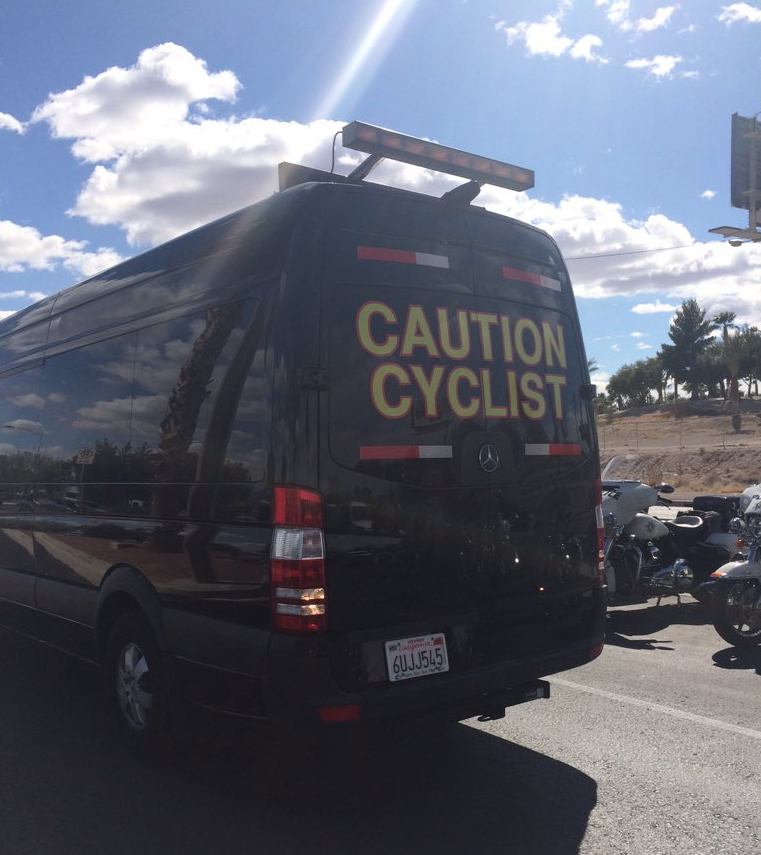 According to 48hourbet.com, Bilzerian spent over $125,000 in equipment and preparation for the ride.
Bilzerian also put to use a piece of advice from Armstrong in regards to drafting. It was said that Armstrong "offered up some advice to Dan about drafting behind vehicles on the highway," and Bilzerian did just that, riding for a great amount of time behind a van that look designed as a drafting element. This raised complaints from Salomon, who, according to Perkins, put up $250,000 against Bilzerian's private jet that Bilzerian "would die or become braindead attempting his bike ride."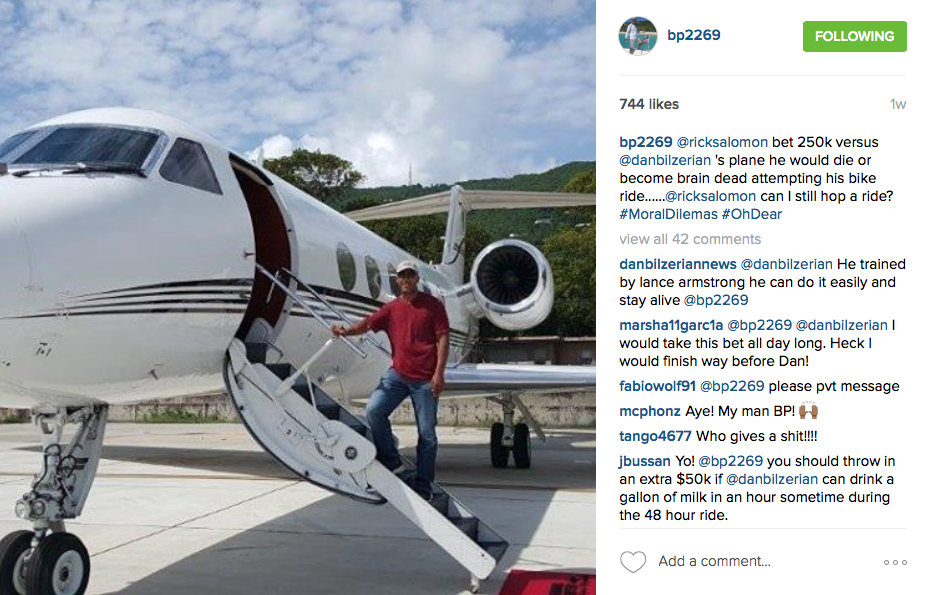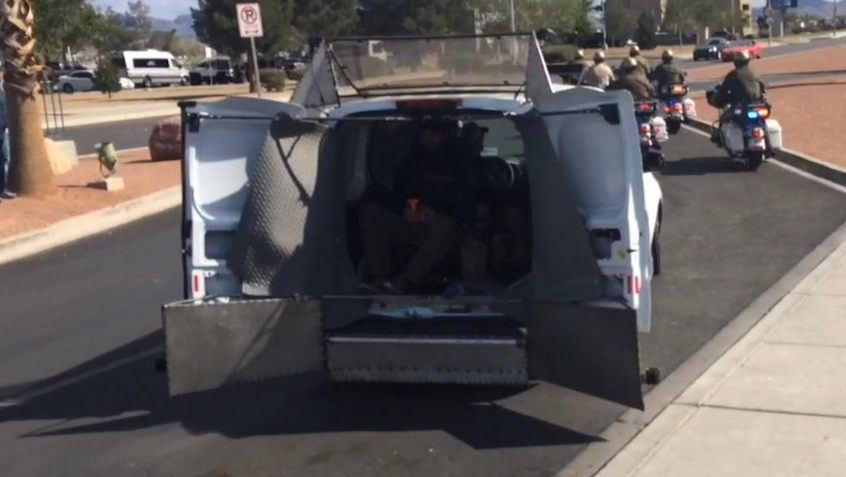 After arguments ensued involving the van Bilzerian was riding behind, the van was removed.
Samantha Abernathy Did It, Too!
Just over two weeks before Bilzerian took off for Los Angeles on a bike, Samantha Abernathy completed her bike ride to the City of Angels from Las Vegas. Her bet was with Bilzerian for $10,000, but she was on a freeroll, having to put up no money herself.
March 13, 2016
The terms of Abernathy's bet were similar to Bilzerian's, but she had 72 hours to complete the ride. Although some might say her accomplishment wasn't nearly as strong as Bilzerian's because of the added 24 hours she had, Abernathy didn't have the assistance of a police escort, a convoy, multiple bikes, a drafting van, and the training of Armstrong to help her get through it.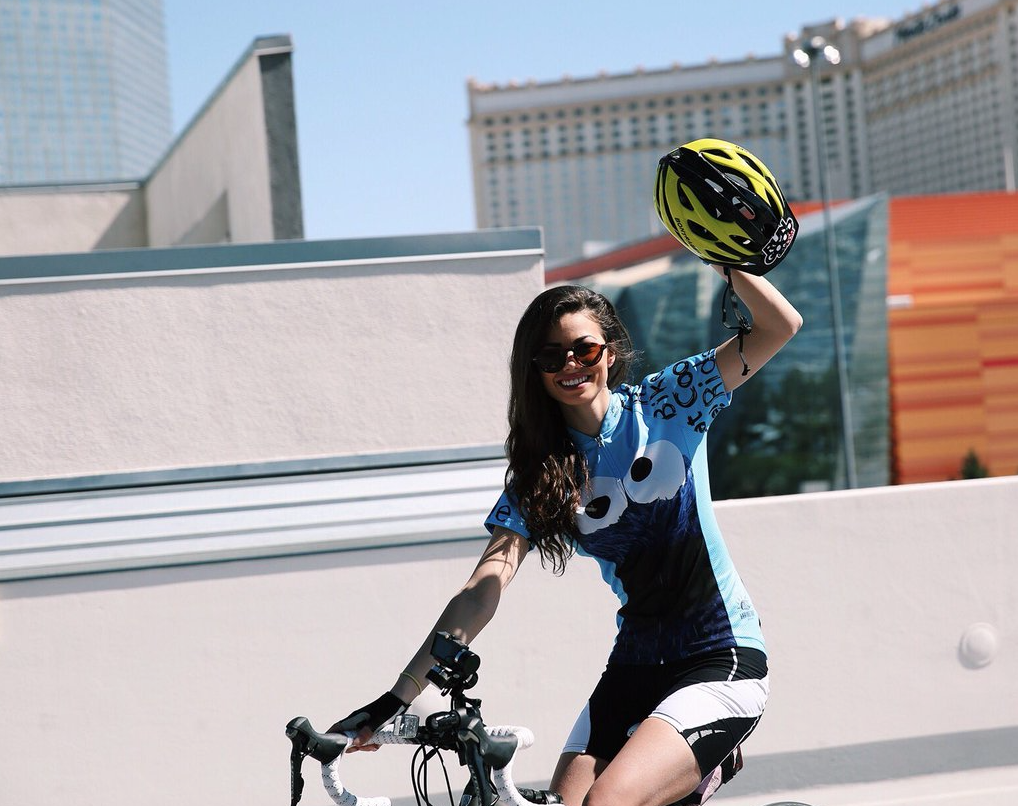 *Lead image courtesy of Samantha Abernathy's Twitter.
Want to stay atop all the latest in the poker world? If so, make sure to get PokerNews updates on your social media outlets. Follow us on Twitter and find us on both Facebook and Google+!