The 35-Event Winamax Poker Open Returns to Bratislava From Sept. 18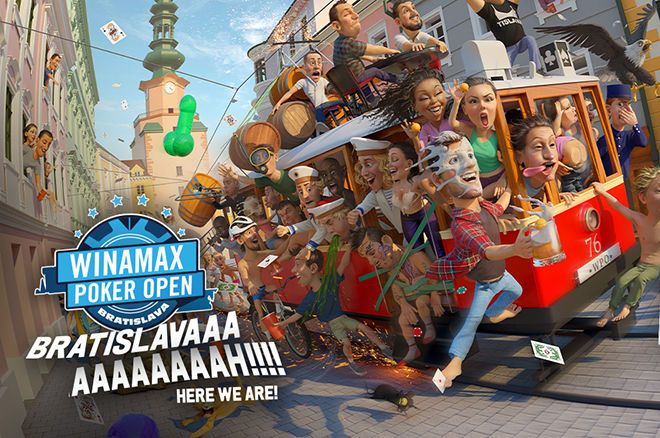 The Banco Casino in Bratislava, Slovakia, is gearing up for the return of the Winamax Poker Open, a festival is successfully hosted almost exactly 12 months ago. Winamax is pulling out all of the stops to ensure the 2023 Winamax Poker Open is bigger than ever, and is hopeful of breaking its record attendance for a six-handed poker tournament.
All Winamax Poker Open Bratislava tournaments are played on six-handed tables, further increasing the excitement at them. There are 35 events and satellites taking place between September 18-24, each worthy of anyone's time, but a handful stand out from the crowd.
€750 Battle Royale – September 19-20
€500 Main Event – September 20-24
€300 Monster Stack – September 23-24
€1,000 High Roller – September 23-24
€200 Mystery KO – September 24
Last year's €750 Battle Royal saw Michal Janczarski outlast 282 opponents on his way to collecting €17,370.
Frenchman Sebastian Lesoif took down the €300 Monster Stack, a tournament that attracted 666 entrants. Lesoif struck a deal with fellow countryman Clement Cotse when heads-up and walked away with €28,375.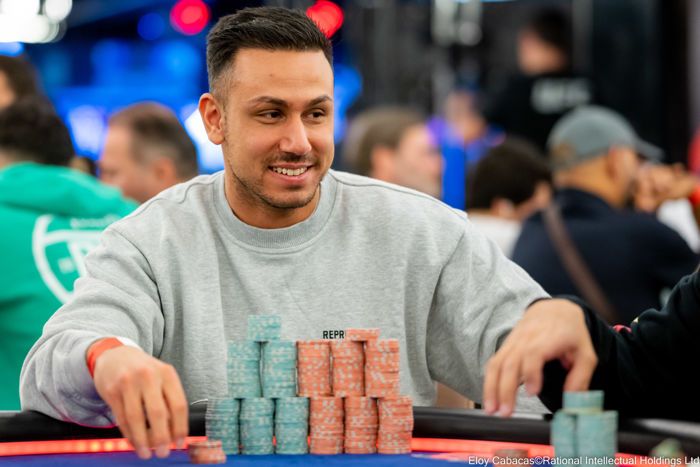 Some 212 players fought it out in last year's €1,000 High Roller, with Austria's Adi Rajkovic finishing top of the pile. Rajkovic defeated Ole Schemion heads-up, and saw €34,700 added to his lifetime winnings.
The 2022 WPO Main Event was off the charts. A field of 2,221 unique players purchased 972 re-entries, resulting in a 3,193-strong field and a €977,240 prize pool. Each of the six finalists, which include Argentina's Nacho Barbero, won at least €25,000, but it was Lithuanian Deividas Daubaris who won the lion's share of the purse, namely €120,000.
The 2023 edition of the WPO Bratislava Main Event has every chance of eclipsing the impressive attendance of last year. Live poker tournaments are booming right now, and the fact there are five Day 1s, will help push the number of entrants north of 3,000.
PokerNews' is sending its live reporting team to the Slovakian capital for the Main Event, so make sure you do not miss a minute of the action by tuning into our pages between September 20-24.
2023 Winamax Poker Open Bratislava Schedule
| Date | Time | Event | Buy-in |
| --- | --- | --- | --- |
| Mon 18 Sep | 1:00 p.m. | Colossus KO Day 1A | €150 |
| | 5:00 p.m. | Colossus KO Day 1B | €150 |
| | 7:00 p.m. | Hit & Run Satellite to Battle Royale | €100 |
| | 8:00 p.m. | Colossus KO Day 1C Tirbo | €150 |
| | 9:00 p.m. | Monday Spring | €100 |
| | 12:00 a.m. | Monday Midnight Delingo | €10 |
| Tue 19 Sep | 1:00 p.m. | Colossus KO Day 1D | €150 |
| | 2:00 p.m. | Battle Royale KO Day 1 | €750 |
| | 5:00 p.m. | Colossus KO Day 1E | €150 |
| | 7:00 p.m. | Hit & Run Satellite to Main Event | €100 |
| | 8:00 p.m. | Colossus KO Day 1F Turbo | €150 |
| | 9:00 p.m. | Tuesday Sprint | €100 |
| | 12:00 a.m. | Tuesday Midnight Delingo | €10 |
| Wed 20 Sep | 12:00 p.m. | WPO Main Event Day 1A | €500 |
| | 2:00 p.m. | Battle Royale KO Day 2 | |
| | 3:00 p.m. | Colossus KO Day 2 | |
| | 4:00 p.m. | Wanted Mystery | €150 |
| | 6:00 p.m. | Heads Up | €100 |
| | 7:00 p.m. | Hit & Run Satellite to Main Event | €100 |
| | 9:00 p.m. | Wednesday Sprint | €100 |
| | 12:00 a.m. | Wednesday Midnight Delingo | |
| Thu 21 Sep | 12:00 p.m. | WPO Main Event Day 1B | €500 |
| | 4:00 p.m. | Tornado KO | €150 |
| | 7:00 p.m. | WPO Main Event Day 1C Turbo | €500 |
| | 7:00 p.m. | Hit & Run Satellite to Main Event | €100 |
| | 9:00 p.m. | Thursday Sprint | €100 |
| | 12:00 a.m. | Thursday Midnight Delingo | €10 |
| Fri 22 Sep | 12:00 p.m. | WPO Main Event Day 1D | €500 |
| | 4:00 p.m. | Sniper Mystery | €150 |
| | 7:00 p.m. | WPO Main Event Day 1E Turbo | €500 |
| | 8:00 p.m. | Hit & Run Satellite to High Roller | €200 |
| | 9:00 p.m. | Friday Sprint | €100 |
| | 12:00 a.m. | Friday Midnight Delingo | €10 |
| Sat 23 Sep | 12:00 p.m. | WPO Main Event Day 2 | |
| | 1:00 p.m. | Monster Stack Day 1 | €300 |
| | 2:00 p.m. | WPO High Roller Day 1 | €1,000 |
| | 4:00 p.m. | Desperado KO | €150 |
| | 5:00 p.m. | Ladies Event | €60 |
| | 9:00 p.m. | Saturday Sprint | €100 |
| | 11:00 p.m. | Saturday Delingo Championship | €50 |
| Sun 24 Sep | 12:00 p.m. | Sunday Mystery | |
| | 12:30 p.m. | WPO Main Event Day 3 | |
| | 1:00 p.m. | Monster Stack Day 2 | |
| | 1:00 p.m. | WPO High Roller Day 2 | |
| | 2:00 p.m. | The Hangover | €100 |
| | 4:00 p.m. | face The Pros | €50 |
| | 4:00 p.m. | Rodeo KO | €150 |
| | 5:00 p.m. | Royal Omaha | €200 |
| | 9:00 p.m. | Sunday Sprint | €100 |
| | 12:00 a.m. | Sunday Midnight Delingo | |