Poker Community Celebrates Poker Godfather On First-Ever Doyle Brunson Day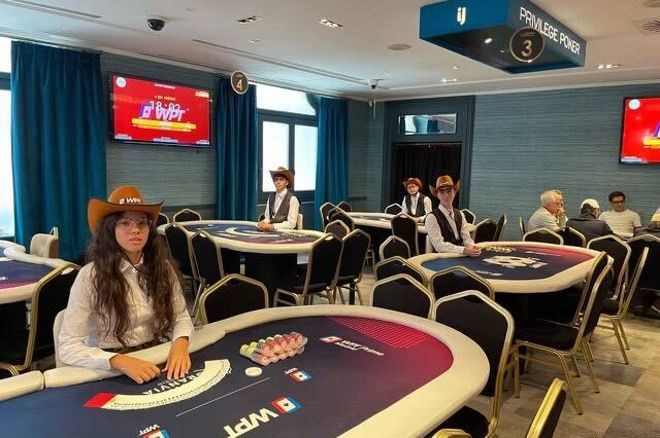 Table Of Contents
In card rooms and poker games throughout the world, the poker community celebrated the inaugural Doyle Brunson Day, Oct. 2, in honor of the Godfather of Poker who passed away earlier this year.
Several poker brands and operators offered ten-deuce promotions that incentivized players to play the famous Brunson hand for a shot at promotional money, while online sites, including PokerStars, ran ten-deuce freerolls as a tribute to Brunson.
PokerNews offered a look back at the often-forgotten online poker site Doyle's Room and spoke with 13 poker players about their memories with the Poker Godfather.
Here are some of the highlights of the poker community's first-ever Doyle Brunson Day.
Poker Players Remember Doyle Brunson
Winning With Ten-Deuce
Poker players everywhere celebrated Oct. 2 by playing pots with ten-deuce, most notably poker's biggest ambassador, Daniel Negreanu, who shared a hand from a WSOP Online bracelet event where he unsuccessfully three-bet jammed with ten-deuce offsuit.
"I did not win the pot, but I don't regret shipping it all in one bit," Negreanu wrote on X.
https://twitter.com/RealKidPoker/status/1709055144095314121
Over in Spain at the World Poker Tour Prime Madrid festival, WPT ran a promotion where any player that won a pot with ten-deuce received a raffle ticket entry that went into a drawing for a $1,100 WPT Prime Championship seat. The winner of the ten-deuce promotion was Daniel Fernandez Gómez, who will be joining WPT at Wynn Las Vegas in December.
Additionally, ClubWPT's VIP and Diamond members had the opportunity to play in a $1,000 Cash Giveaway tournament that awarded the top five finishers with WPT-branded "Texas Dolly" cowboy hats.
https://twitter.com/ClubWPT/status/1708900710455369916
In Texas, meanwhile, Doug Polk's Lodge Card Club in Austin ran a promotion for tournament players where they could qualify for a $10,200 drawing by winning a hand with trips or better while holding ten-deuce.
https://twitter.com/arkitekt83/status/1708902709351370994?s=46&t=k5yU0ROnD0AaewEhiWYtPw
The promotion was a major success and made for some entertaining hands in the Texas card room as 42 players qualified for the drawing before Jeffery Ray was named the winner.
https://twitter.com/LodgePokerClub/status/1709271325573791757
There were also ten-deuce promotions at Peppermill Reno in Northern Nevada and three Live! brand poker rooms in Pennsylvania and Maryland.
Remembering Brunson & Paying Tribute
It wasn't just ten-deuce showdowns that made the inaugural Doyle Brunson Day special.
Poker Royalty, the talent agency representing Brunson, handed out custom Doyle Brunson Day card protectors around Las Vegas poker rooms, including at the Horseshoe, Bellagio and ARIA Resort & Casino.
https://twitter.com/DoyleBrunsonDay/status/1708963368936313222
The lucky players who were awarded these special card protectors now have a memory of the first Doyle Brunson Day honoring the late Poker Godfather.
Several poker players paid tribute to Brunson on social media. Phil Hellmuth highlighted a speech he gave at Brunson's WSOP tribute where he stated that "Doyle was like an Oasis to us poker players" and "bluffed me out of my shoes!"
https://twitter.com/phil_hellmuth/status/1708938935387504675
Author and poker player David Hill shared an autographed copy of Brunson's autobiography that had been signed "Good Luck."
Check out some of the other highlights from Doyle Brunson Day below.
https://twitter.com/AsianPokerTour/status/1708723690685542474
https://twitter.com/ContendersUSA/status/1708986627035697561
https://twitter.com/DoyleBrunsonDay/status/1708898264358191353
https://twitter.com/DoyleBrunsonDay/status/1708929761970630875