"chingagirl" and "ViaFerrata" Crush the Unibet PN Cup Rake Race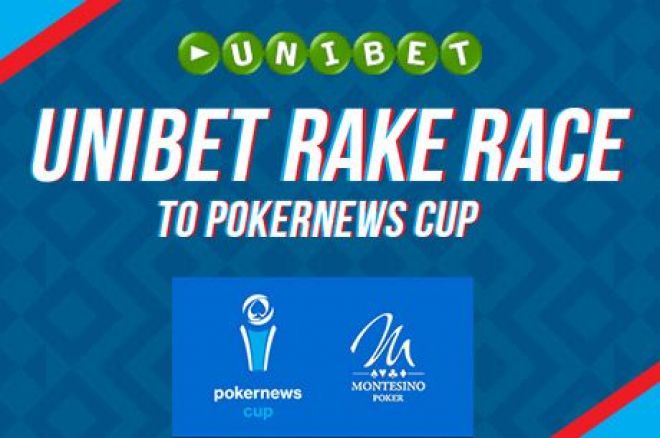 The Unibet Poker PN Cup Rake Race results are in. The race wasn't even close with "chingagirl" and "ViaFerrata" both from Netherlands crushing the competition winning themselves a luxurious €850 PokerNews Cup package.
What is the PokerNews Cup?
The PokerNews Cup is now in its sixth edition bonding PokerNews aficionados around the world to compete against each other in a relatively low-buy event for big bucks.
This edition of the PokerNews Cup takes place in Vienna, Austria from Oct. 9 to Oct. 12, and features a very reasonable €250 buy-in and a huge €75,000 guaranteed prize pool.
While the €250 buy-in is something many of our readers can afford, our friends at Unibet wanted to help two of their most loyal players to travel to Vienna in style and play in the PokerNews Cup Main Event with a package valued at €850 given away through a rake race that took place from July 15 to Aug. 14.
The €850 PokerNews Cup package awarded to our two distinguished winners includes the following.
A seat to the €75,000 guaranteed PokerNews Cup Main Event
Three nights at the 4-star Hotel Roomz in Vienna
€250 cash for travel and spending money
"chingagirl" and "ViaFerrata" Dominate the Field to Win a PokerNews Cup Packages
Congrats to "chingagirl" and "ViaFerrata" in their complete domination of the Unibet PN Cup Rake Race! We may be underestimating when we say dominate as these two players won packages without breaking a sweat.
The first place winner, "chingagirl" may have out-raced everyone else combined, as this player remarkably scored 8,671.24 points!
To put this in perspective, our other winner, "ViaFerreta" won a package with 1,126.92 points, meaning "chingagirl" outscored this player by almost 8X the amount of points!
"ViaFerreta" also didn't need to worry too much about winning a package considering he more than doubled the third place finisher, "GOodORdEvil"'s 497.37 points.
Here is a complete look at how the top ten finished the Unibet PokerNews Cup Rake Race.
| Place | Player | Rake |
| --- | --- | --- |
| 1st | chingagirl | 8,671.24 |
| 2nd | ViaFerreta | 1,126.92 |
| 3rd | GOodORdEvil | 497.37 |
| 4th | sgens17 | 462.48 |
| 5th | TR_Dr9_2ePpO | 384.77 |
| 6th | Satyrrr | 361.47 |
| 7th | sheep1972 | 346.00 |
| 8th | kcashme | 296.17 |
| 9th | c5enger | 249.79 |
| 10th | babakas | 229.81 |
Don't worry if you missed out on your chance to win a PokerNews Cup package in the Unibet PN Cup Rake Race. We have a few other ways you can still win a package listed on our PokerNews Cup landing page.
Get all the latest PokerNews updates on your social media outlets. Follow us on Twitter and find us on both Facebook and Google+!