The Betting Corner: What Do Sports Betting and Poker Have in Common?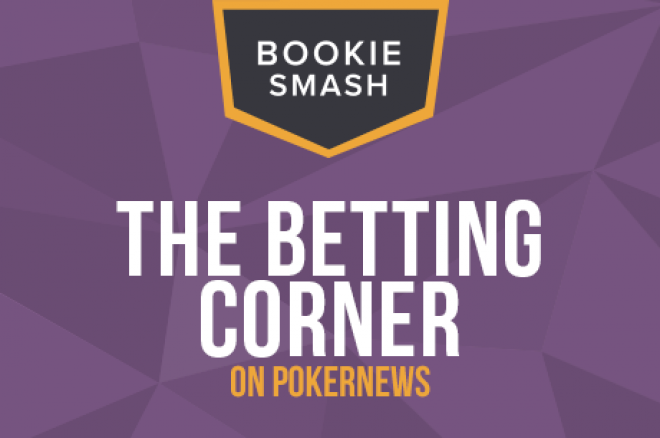 Whether you're a poker professional or an occasional chancer at the table, you know that the thrill of poker comes from the people involved, and from finding a psychological edge over those who sit next to you. Sports betting might not always be done around a table, with people you can see, but it is similarly involving when it comes to working out what others will do, and doing differently. This week on BookieSmash we've got many reasons why if you love poker, you'll also love sports betting.
BookieSmash turned its attention to the Ashes this week, but not before rounding off the excellent tennis we saw at Wimbledon with a review of what you can learn for betting from the tournament's action. With Novak Djokovic beating Roger Federer in the final and Serena Williams taking another Grand Slam title, you would think the betting conclusions would be pretty predictable - but think again.
There were also many reasons to get into the sport of tennis - not just as a bettor but also as a player. We've got an in-depth guide to how to play, why to play and what you need to know to be a better tennis player. Check out our beginners' guide to tennis here, a look at the drills you can play to improve, , a run-down of great shots to improve your game and the crucial rules and regulations.
The Ashes are back underway at Lord's - and with the Australian players playing out of their skin, it looks like being an awkward match for England. Our thoughts on the match are right here - when Australia gets bowling, look out for the imposing figure of Mitchell Johnson, England's tormentor - he's one of our top bets for this match.
We've compiled a collection of the transfers everyone wishes happened but didn't for various reasons
The football transfer market is still ripe for betting, but sometimes it doesn't work out like you hope or expect. We've compiled a collection of the transfers everyone wishes happened but didn't for various reasons. Which northern-English industrial town did one of the greatest players of all time, Zinedine Zidane, almost move to? Take a look - but a clue, it wasn't Manchester United!
There are plenty of opportunities to get a good return from your betting on European football - but to do so, you've got to find the value. That value is in the clubs which can improve their league position this season. We've identified teams in the Premier League, the Bundesliga and Serie A which will finish higher up the table next time around.
Get all the latest PokerNews updates on your social media outlets. Follow us on Twitter and find us on both Facebook and Google+!